Keanu Reeves Named This Movie as the 'Most Fun' to Make
Keanu Reeves' has headed countless films over the years. Portraying a variety of roles, the actor has found great success in the action genre as well as comedy and drama. With an impressive list of credits to his name, Reeves hesitated a bit before responding to a question from Jimmy Kimmel asking him to reveal his "most fun" movie.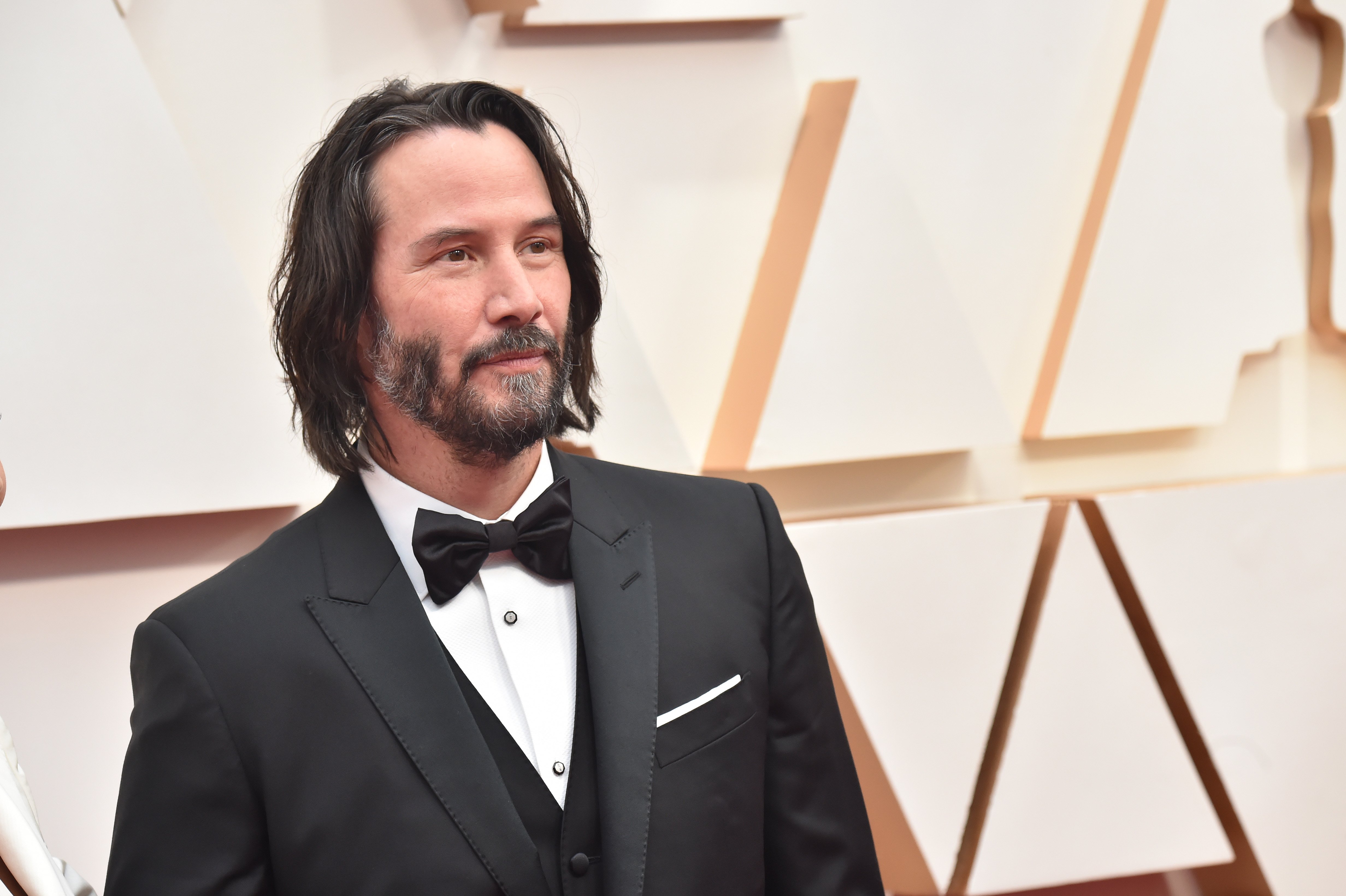 Keanu Reeves singled out 'The Matrix'
Reeves is known for his affable nature. True to form, he refused to name names when Kimmel put him on the spot.
"Of all the movies you've made, which was the least fun to make?" Kimmel asked Reeves in a 2014 interview, to which Reeves politely replied, "Ah, come on Jimmy, I can't talk about that."
Kimmel decided to take another tack, and inquired about which film of his was the "most fun". Reeves still seemed to struggle with his answer, most likely due to his wide canon of work.
RELATED: How Keanu Reeves Convinced River Phoenix To Be His Co-Star in 'My Own Private Idaho'
"You know, I've had the opportunity to work on, you know, a few projects that have changed my life as an artist and as a person," Reeves told Kimmel. "I'm going to choose The Matrix trilogy."
'The Matrix' impressed Keanu Reeves from the start
When The Matrix premiered in 1999, the futuristic drama introduced audiences to a new level of filmmaking. Reeves was a fan as soon as he signed on, though he realized the concept could possibly be a tough sell for viewers.
"I mean, we all knew we were making something really extraordinary, but that doesn't necessarily mean that anyone's going to get it," he told Empire in 1999. "The wonderful thing about the film is that it does several things at one time. It introduces you to this really amazing concept about alternate realities. It deals with a great many spiritual teachings which have run through human consciousness for centuries."
While nothing had been set in stone after The Matrix debuted, Reeves was all in if the film was to be franchised.
"It gives you this great sort of ride, this great visual feast, that you can get lost in if you want to," he explained. "There's supposed to be a prequel and a sequel. I would love to be on board, but I'm not assuming anything. I can just tell you, I would love nothing more."
'The Matrix 4' is scheduled for December 2021
Reeves got his wish, starring in the two 2003 sequels, The Matrix Reloaded and The Matrix Revolutions. Apparently, he wasn't the only one who enjoyed working on the trilogy. Co-star Carrie-Ann Moss will be also be reprising her role for The Matrix 4, scheduled for release in December 2021.
"I never thought that it would happen," Moss told Empire in August 2020 of the latest installment. "It was never on my radar at all. When it was brought to me in the way that it was brought to me, with incredible depth and all of the integrity and artistry that you could imagine, I was like, 'This is a gift.' It was just very exciting."
Reeves credited the film's co-writer and director for creating such a compelling storyline for the next chapter of The Matrix.
RELATED: Keanu Reeves' Cameo Stole the Show in This Movie While Filming 'John Wick'
"Lana Wachowski wrote a beautiful script and a wonderful story that resonated with me," the John Wick star explained. "To work with her again is just amazing. It's been really special, and the story has, I think, some meaningful things to say, and that we can take some nourishment from."