Keanu Reeves' Net Worth and Which of His Movies Have Made the Most Money So Far
An eternally popular actor with a flair for dramatic roles, Keanu Reeves has been working in films since the mid-1980s. From his early screen persona as a clueless teenage stoner to his transition into an action hero and acclaimed thespian, Reeves (one of Hollywood's notorious nice guys) has appeared in some of the biggest films of all time.
Keanu Reeves' early career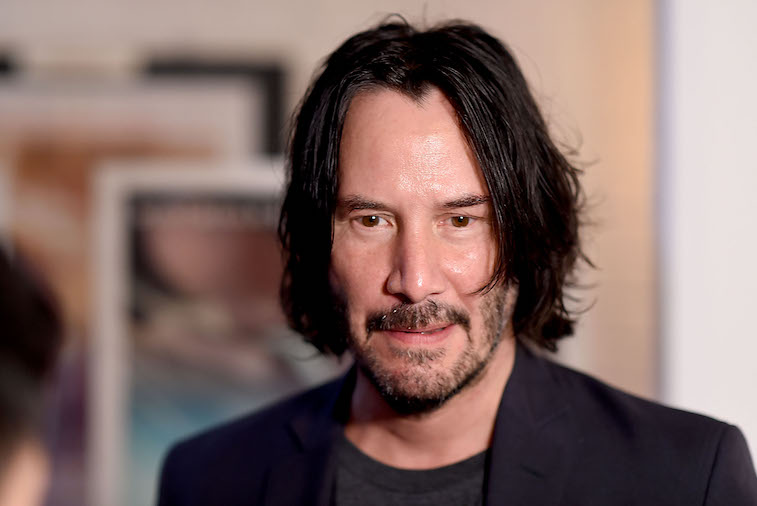 Reeves was born in Beirut, Lebanon, in 1964, but spent much of his childhood in Hawaii. At a very early age, Reeves displayed an interest in the dramatic arts and appeared in a number of high school theater productions. Deciding that his future was in film, Reeves moved to Los Angeles after dropping out of high school. His first onscreen appearance was in an episode of the TV show Hangin' In, and he was also hired for a number of commercials.
Reeves got his big break in the 1986 movie River's Edge, a dramatic film about a group of teenagers who manage to survive the emotional trauma of a murder in their ranks. Reeves received positive reviews for his intense work, and it led to roles in Permanent Record, and the cult classic comedy Bill & Ted's Excellent Adventure. Bill & Ted's Excellent Adventure made over $40 million in the United States and went on to spawn a sequel, Bill & Ted's Bogus Journey. Following the success of those films, Reeves was able to land roles in Bram Stoker's Dracula and My Own Private Idaho.
Reeves' most iconic films
Many people first became aware of Reeves when he co-starred with young up and coming actress Sandra Bullock in the 1994 movie Speed. Reeves netted $1.2 million for his role in the action film, while the movie itself went on to make more than $350 million worldwide.
Reeves hit pay dirt when he starred in The Matrix trilogy, a futuristic sci-fi series that featured Reeves in the leading role. For the first Matrix film, Reeves received $10 million plus 10% of the overall gross – for the second and third films, he made $15 million plus 15% of the gross. The Matrix Reloaded, the second in the series still stands as Reeves' biggest movie at the box office. The savvy deal made Reeves one of Hollywood's most bankable stars. Currently, Reeves' net worth is $350 million.
John Wick and beyond
In the years following The Matrix trilogy, Reeves appeared in a wide variety of both wide release and independent films. He lent his talents to projects like Something's Gotta Give with Diane Keaton and Jack Nicholson, Constantine, The Day The Earth Stood Still, and The Private Lives of Pippa Lee. In 2014, Reeves returned to the action hero role he had inhabited years prior when he starred in John Wick. The movie received a positive reception from both critics and audiences, and Reeves went on to reprise the character in John Wick 2, released in 2017.
In 2019, Reeves is set to return as John Wick in John Wick: Chapter 3. He remains a box-office draw to this day, even at the age of 54, and keeps busy with a wide variety of projects. In addition to the third installment of the John Wick franchise, Reeves will be lending his voice talents to Toy Story 4, due out in Summer 2019 and will be starring in Always Be My Maybe, a comedy film that will be released to Netflix. In spite of the numerous personal tragedies that Reeves has endured in the course of his life, he remains one of the nicest people in the film industry, beloved by his co-workers and fans alike.