Keanu Reeves On the Real Reason He and Sandra Bullock Never Dated
Keanu Reeves and Sandra Bullock have both admitted that they had a cruch on each other on the set of 'Speed,' so why didn't they ever date?
On-set romances are an extremely common occurrence in Hollywood. But in the case of Keanu Reeves and Sandra Bullock, it never happened.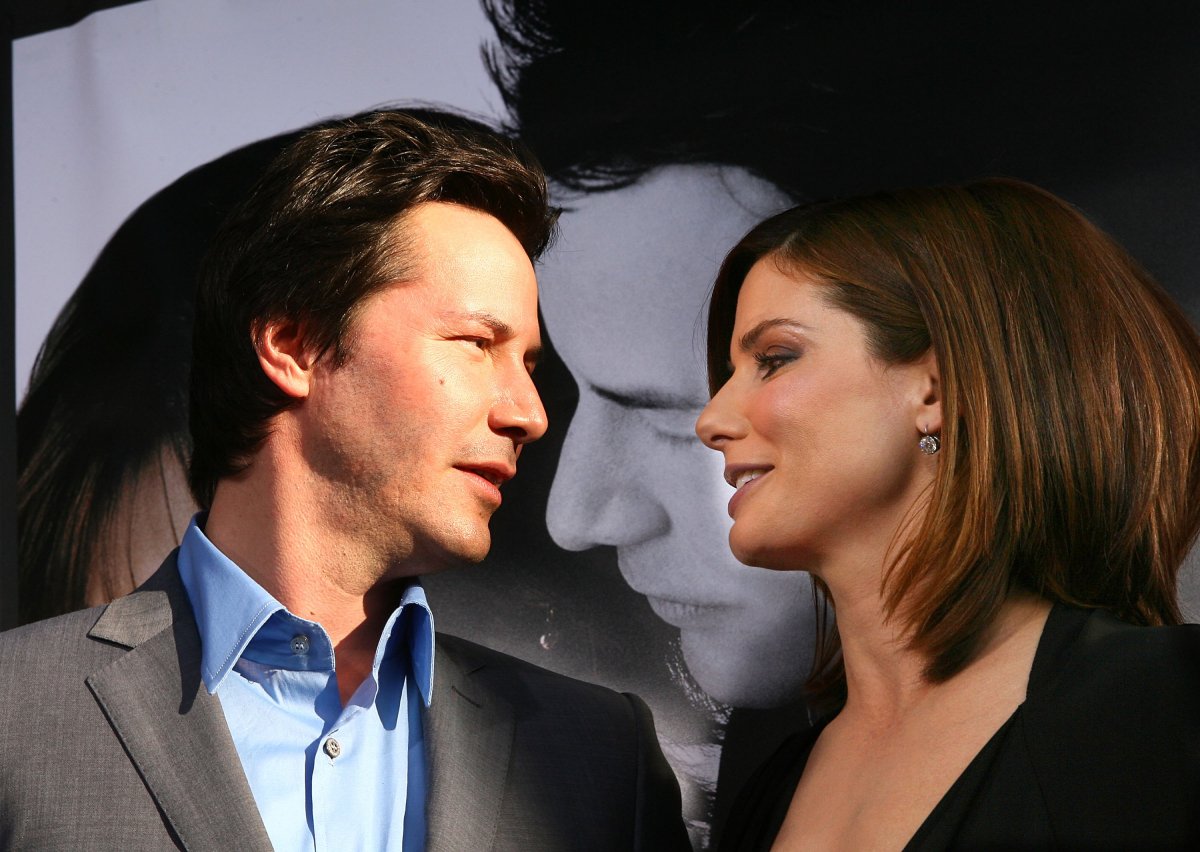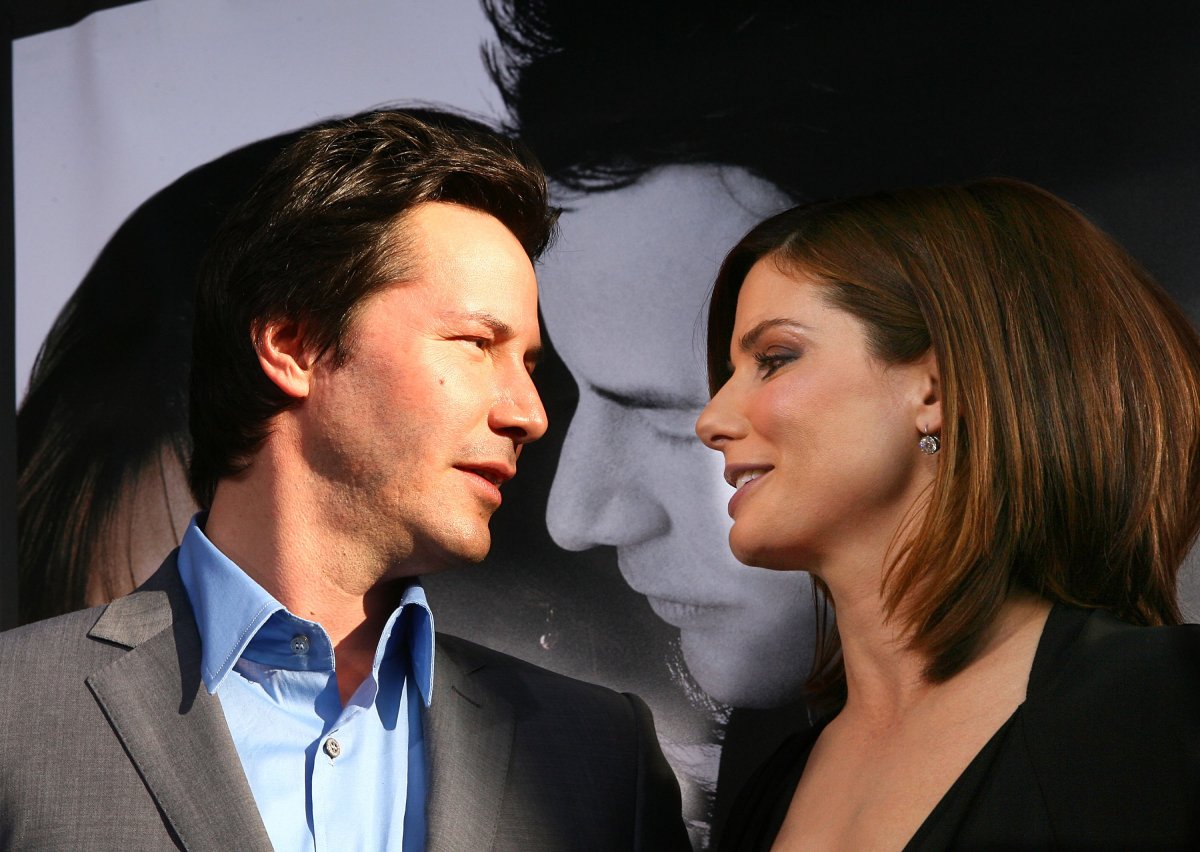 Despite starring in two movies together —  Speed and The Lake House — and having a fun and flirty friendship, Reeves and Bullock never dated. According to Reeves, there's a good reason why he never asked Bullock out.
Sandra Bullock had a crush on Keanu Reeves on the set of 'Speed'
Today, Bullock is a poised and confident Oscar-winning actress who is a household name. But back in 1994, Bullock was a young actress working on the film that would be her big break – Speed.
Landing the role of Annie Porter was a big moment in Bullock's career. She was co-starring alongside Reeves, who was one of Hollywood's hottest young stars. And during a 2018 appearance on The Ellen DeGeneres Show, Bullock admitted she had a big crush on the actor.
According to The Things, DeGeneres asked Bullock about the 25th anniversary of Speed's release. And Bullock recalled just how sweet Reeves was on set.
"I think about how sweet Keanu Reeves was, and — how handsome he was," Bullock said.
She went on to say that she had such a crush on Reeves that it was "hard" for her to be "really serious" when they were acting in a scene together. Bullock confessed that all Reeves had to do was look at her, and inside she would start giggling.
When DeGeneres asked Bullock why she and Reeves never dated, she said she wasn't sure of the reason.
"Never dated him. I guess there was something about me, I guess he didn't like," Bullock said. "I think we're probably friends for that long because we didn't [hook up]."
Keanu Reeves responds to Sandra Bullock's comments
A few months after Bullock's appearance on The Ellen DeGeneres Show, Reeves stopped by for a chat. And, of course, it didn't take long for DeGeneres to bring up Bullock's comments.
When the talk show host asked Reeves what he thought about Bullock's crush on him, he replied, "She obviously didn't know I had a crush on her either."
Gasp! Reeves and Bullock had crushes on each other at the exact same time. Now the question is — why did the friendly co-stars never hook-up? That's exactly what DeGeneres wanted to know, so she asked Reeves. His explanation as to why he never asked Bullock out was because "we were working."
Yes, what we've all thought for years is 100 percent true. Reeves has always been one of the "good guys" in Hollywood who treats his female colleagues with respect.
Still, Reeves says that it was "nice to go to work" on the set of Speed knowing that Bullock would be there. He added that she is "such a wonderful person, a wonderful actress."
The 'Speed' co-stars still have a close bond more than 25 years later
Both Reeves and Bullock are now in their 50s, and it's been more than a quarter-century since they first met and crushed on each other. Still, the duo gets asked all the time in interviews about their time on Speed, and they love to brag about each other.
After they reunited in 2006 for The Lake House, Reeves admitted that he couldn't explain the bond he and Bullock have. But, it's just there. He admitted that he couldn't explain the chemistry they share or why they work so well together.
"We just do, and I'm glad because I like her tremendously as a person. I always enjoy watching her work. She is funny as all heck, smart as whip…. It was great to have some life under our belts since the last time we worked together."
At the time Bullock noted, "I don't know what it is, but I love being around Keanu. I really do. He is such a good person."
In a 2014 Reddit AMA, Reeves named Bullock as the biggest movie star that he's friends with. He revealed that they do get together on occasion to have dinner, catch up, and see how things are going.
Both Reeves and Bullock have also made it clear they want to work together again and have actually looked for projects in recent years. According to Yahoo, Bullock once joked about a possible Speed reunion.
"Maybe [when we're] 67, 69 years old. We'll be old and in the bus where they have that lift for the older people," Bullock joked. "We'll be an old married couple. We'll have the walker and it will be about how we can get to the old people home before curfew. So, that will be the [new] Speed. It will be a slow film, but a play on the word 'speed.'"