Keanu Reeves Once Said There's 1 Kind of Movie He Doesn't Want to Make
Keanu Reeves movies don't fit any one particular mold. His biggest hits might be action movies like John Wick, The Matrix and Speed, but he's also known for comedy in Bill and Ted or Something's Gotta Give. He's done romance like A Walk in the Clouds and Sweet November, horror like Dracula and The Gift, and indie movies like My Own Private Idaho and River's Edge. There's only one type of movie Reeves has said he doesn't want to do.
Keanu Reeves movies will always have a redeeming quality, even if his character doesn't
Reeves is willing to go to a lot of dark places, but he doesn't want do a movie that just leaves the audience feeling miserable.
"I don't want to go to a movie and not have something that I can come away with, that I can either think about that adds to something," Reeves said at the Constantine press conference in 2005. "If I don't, then it's like why do I want to spend my time for two hours with *ssholes? It's just like come on, man. Thanks. Thanks for the pedophilia. It's like, 'Yeah, I know, we're f*cked up, great.'"
Reeves played an abusive husband in The Gift. He said he could wrap his head around that because the reset of the movie, with Cate Blanchett as a psychic, had a positive outcome.
"I don't mind showing a negative side as well, like working in a film like The Gift," Reeves said. "That's not a redeemer, that character. But it was part of a story that was about grief and about dealing with grief. So but that film had that element to it."
Other actors can make downers
Reeves may have stretched his definition after 2005. He did appear in Nicolas Winding Refn's nihilistic The Neon Demon and Eli Roth's horror movie Knock Knock. Reeves left room for exceptions to his rule.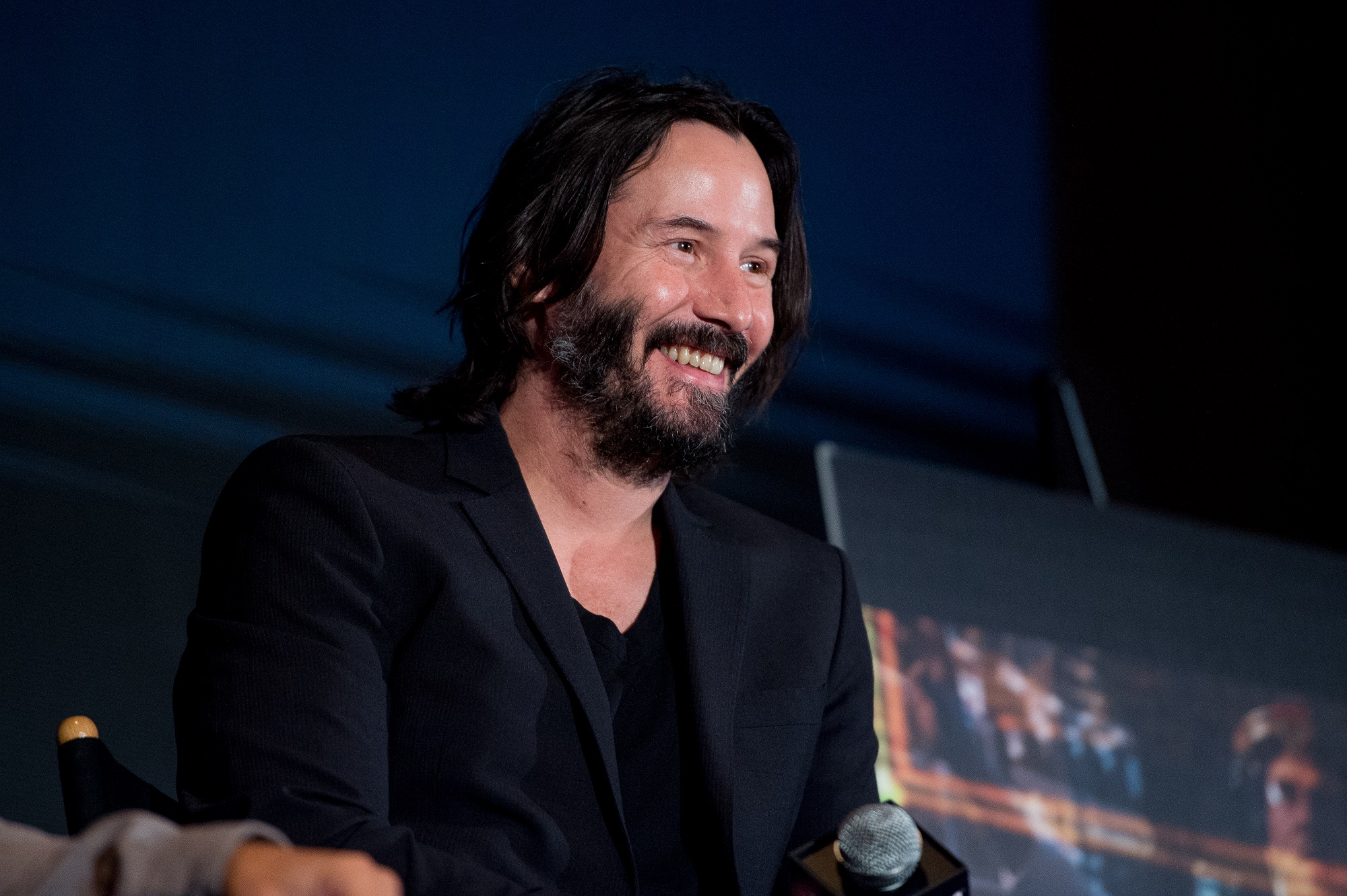 "Unless of course it's really good, like kind of anime, but even at the end of that they have transformation, big shooting light," Reeves said. "Yeah, if it doesn't have that element to it, it doesn't usually attract my interest. I might look at it and think of it as pornography and it's like oh, great. But it's not worthwhile enough for me to try. Unless of course I'm broke."
Keanu Reeves movies should be inspiring 
Overall, Reeves' desire was to inspire his audience through entertaining vehicles. So, The Matrix questioned our reality and had spiritual components in an epic martial arts movie. Most of his movies allow Reeves to play a character going on a hero's journey.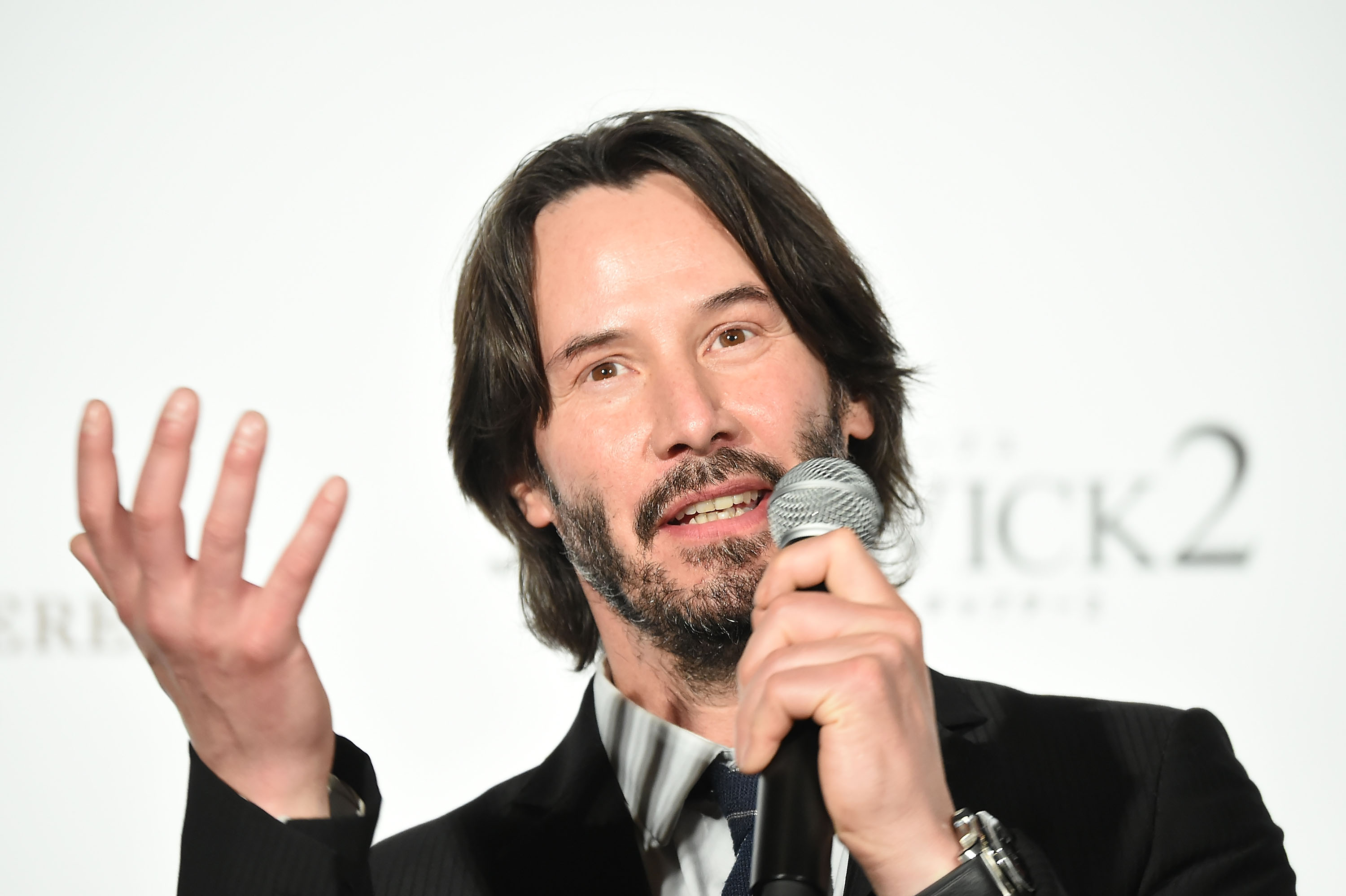 I think that those kinds of journeys, a hero journey or Siddartha, these are all kind of seeking aspects that have something of value to our lives, that we can take with us. I think these motifs of seekers, messiahs, of anti-heroes, heroes, all of these aspects are journeys that I think deal with things that we deal with in our day-to-day in a way, and are entertaining. Where do you come from? What are you fighting for? I don't mean it in a facile way but into a kind of life. I think they're worthwhile.

Keanu Reeves, Constantine press conference, 2005