Keanu Reeves Once Spoke About the Joys of Dating Older Women
Keanu Reeves made headlines when he made a red carpet appearance with his girlfriend Alexandra Grant in 2019. Well, Reeves makes headlines whenever he appears, but this was extra special. Fans want to see Reeves happy again after he's been quiet about his dating life for some time, and some of his prior relationships experienced tragedy.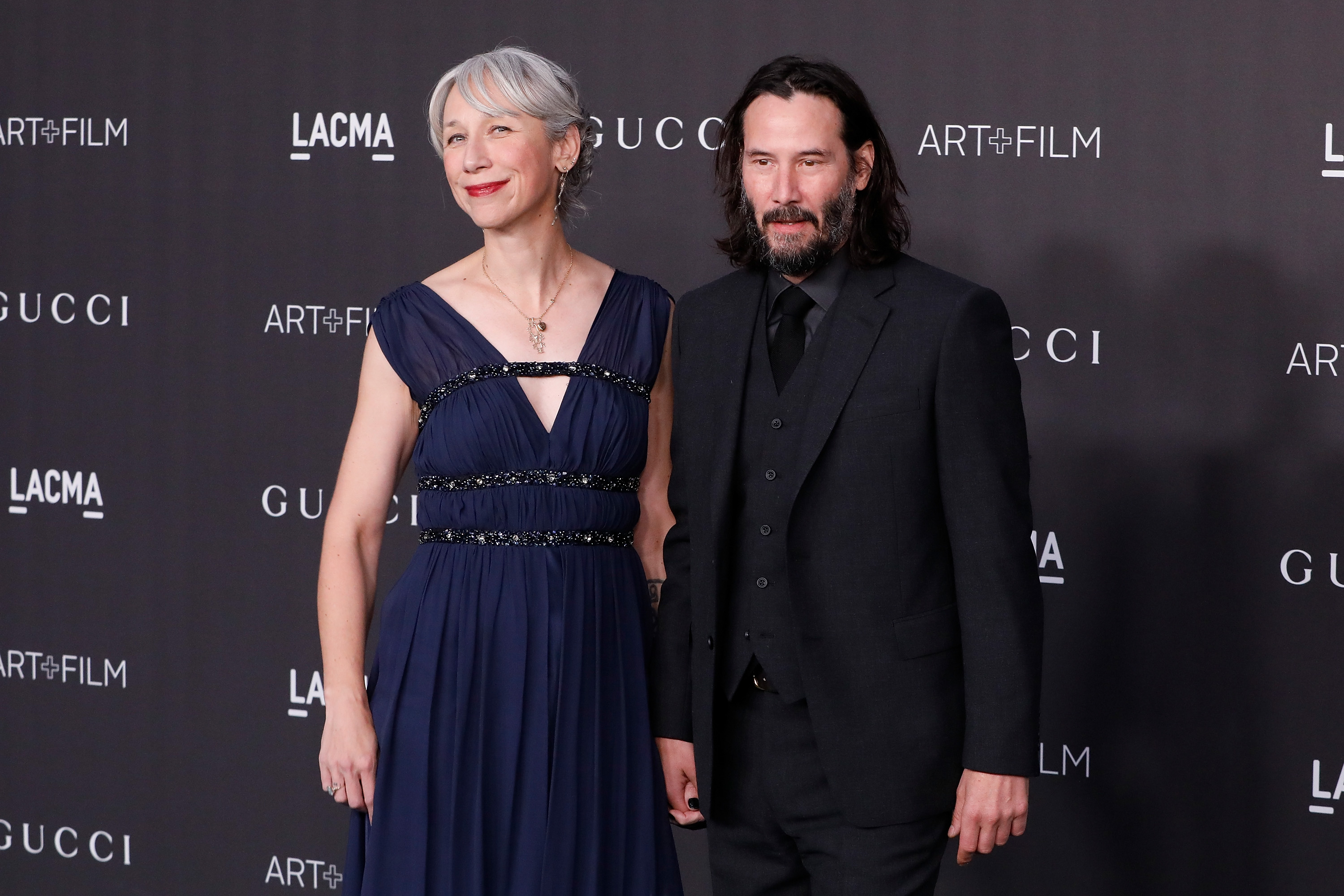 Although Grant is nine years younger than Reeves, that they are even within single digits of age is a rarity in Hollywood. Reeves has even hinted in the past that he was open to dating women older than he was. At the press junket for Something's Gotta Give in 2003, Reeves spoke about the joys of dating older women.
Keanu Reeves dated an older woman in 'Something's Gotta Give'
The subject came up because it is the plot of Something's Gotta Give. Reeves plays Dr. Julian Mercer who begins dating 50-something Erica Barry (Diane Keaton). Their meet cute is unusual. Julian treats Harry Sanborn (Jack Nicholson), the boyfriend of Erica's daughter Marin (Amanda Peet) when he has a heart attack.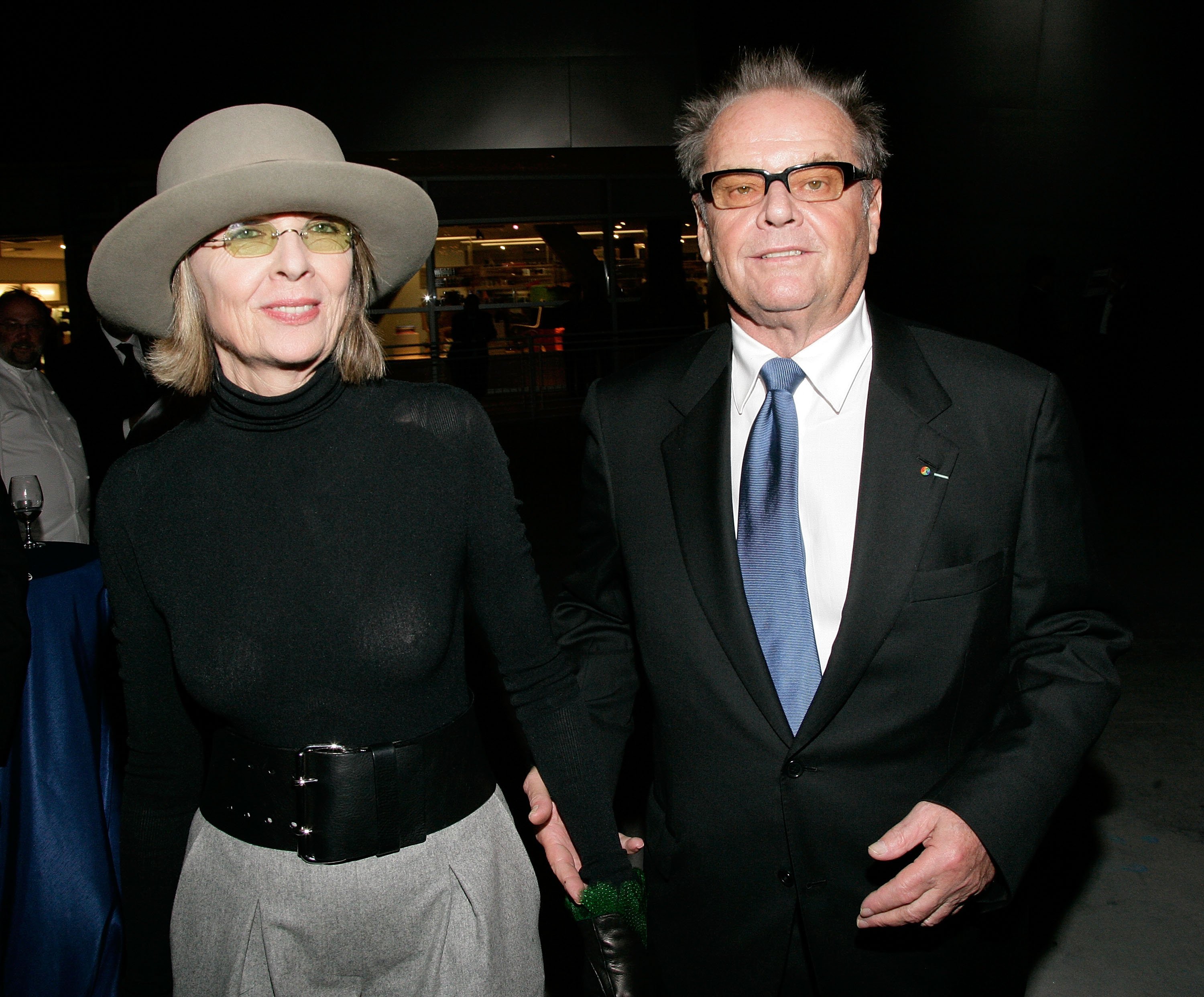 Harry and Erica reluctantly hit it off when Harry remains in her house on bedrest. During their on again, off again courtship, Erica also dates Julian. Since the film is writer/director Nancy Meyers' comedic rumination on the phenomenon of men dating much younger women, Reeves also reflected on the inverse both in the movie and in his own love life. 
Keanu Reeves on his 'Something's Gotta Give' character
Erica is the first woman close to his own age that Harry has ever dated. Reeves was not yet 40 when he played Julian Mercer. Describing their attraction, Reeves reacted like Ted or Neo.
"I think when he's introduced to Diane Keaton's character, Erica Berry, first he's whoa, you're Erica Berry," Reeves said in 2003. "He's enjoyed her work, her plays, and then I think one of those things happens in life. He just kinda has that feeling."
Reeves waxed romantic about Julian falling for Erica.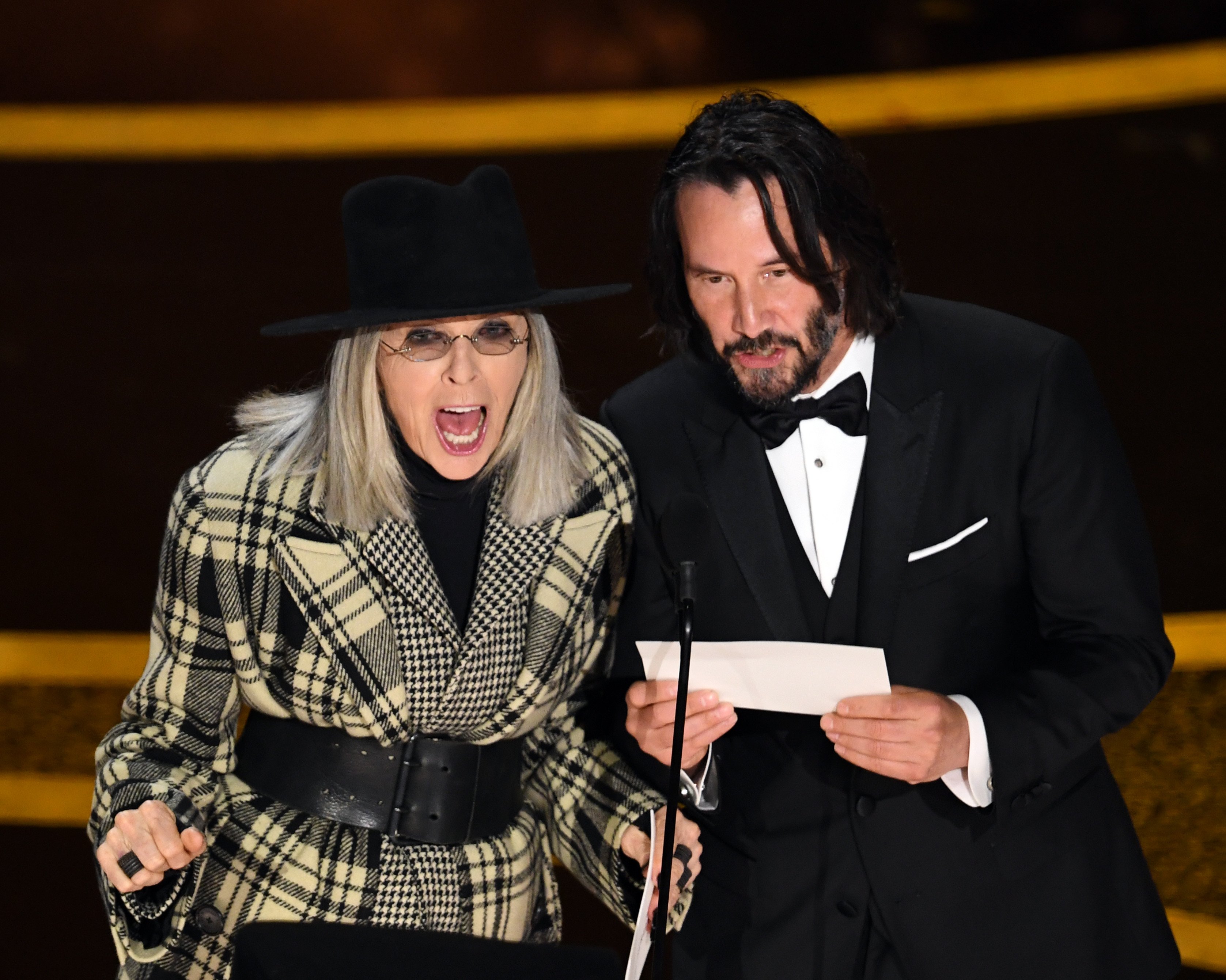 "After that, in the scene where you see him ask her out, just before he asks her out, he's watching her on a telephone call," Reeves said. "And he's just enamored. I guess you see her smile and see her move and he's speaking with her and he's just falling for her. Just her beauty, I guess, and eventually who she becomes and who she is. Just a beautiful, interesting woman."
Dating older women in real life
Asked to comment on men dating older women, Reeves supported the idea. He didn't kiss and tell about any of his real life relationships, but certainly gave the scenario a ringing endorsement.
"Gosh, I guess it's life experience," Reeves said. "Let's start with that. I guess there's a kind of shorthand aspect to life that does celebrate a youth culture. The business of culture I guess kind of celebrates, takes advantage of that. But in life, that certainly isn't the whole truth."