Keanu Reeves Once Surprised a Fan by Stopping at Her House After She Put Up a Sign That Caught His Attention
Keanu Reeves surprised one of his fans in a huge way, living up to his nice guy reputation.
Keanu Reeves gave one fan the surprise of a lifetime after noticing a sign she had placed in her yard while he was filming Bill & Ted Face the Music in her neighborhood. The simple enough message was so effective at grabbing his attention that it made him stop at her home.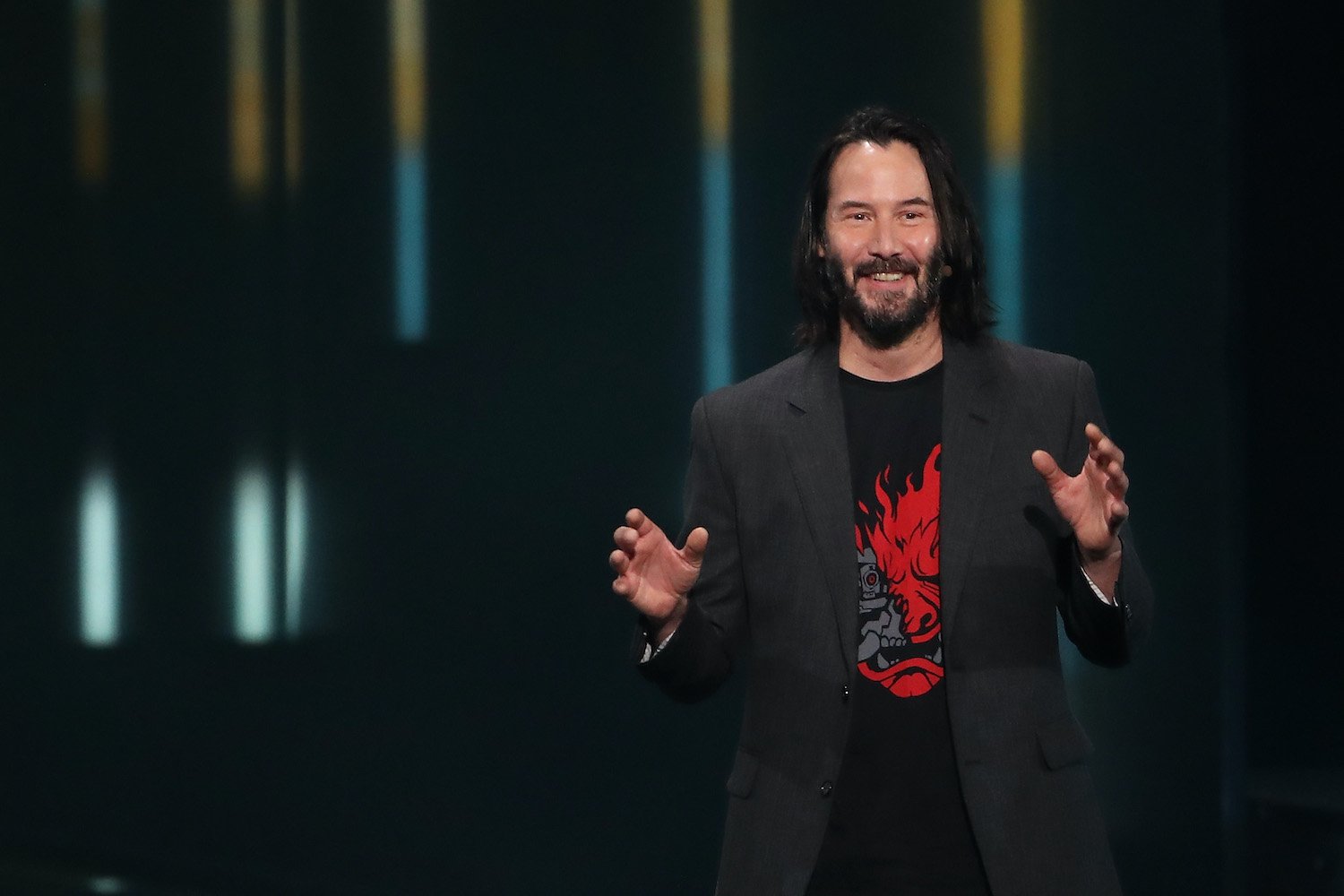 Keanu Reeves was filming 'Bill & Ted' when he noticed a fan's sign
Reeves was on location filming the third installment of Bill & Ted in 2019. Stacey Hunt, a Reeves fan who lived in the neighborhood, discovered that filming was going on and, in an effort to give the actor a welcoming greeting, put a sign in her front yard.
The sign read "You're breathtaking," a message Hunt's 16-year-old son Ethan suggested. That sentence was said by Reeves to a fan in the audience at a Cyberpunk 2077 presentation at the Xbox E3 2019 event.
Hunt had no expectation that Reeves would even see the sign, so imagine her surprise when he stopped by her yard.
Hunt told Nola.com how she had been walking home after watching the nearby filming and a car pulled up to her house. She was stunned to find out it was the famous actor.
"Three people got out of the car and were walking into my yard, and I said, 'Oh my gosh, that's Keanu Reeves!' I probably said 'no way' about a dozen times," she explained.
"I could not believe that he was in my yard, and he was casual and like, 'Can I sign your sign?'" Hunt added.
She ran inside her house to get a marker and told her sons that Reeves was outside. "Ethan's like, 'Come on, let's go,' and we ran back outside. That was one of the best parts," she explained. "Ethan did the whole, 'You're breathtaking' bit, with the posture, and he did it back. It was just epic."
Reeves spent some time with the family
Reeves chatted with the family after introducing himself and they went to the porch to get out of the sun. When the actor asked Hunt if she had seen Bill & Ted's Excellent Adventure, she said it had been some time since she'd seen it. "He said, 'Well, you need to show it to these guys,'" she recalled.
As if meeting the actor wasn't a big enough thrill, Reeves wrote Hunt's name on the sign and added his signature, writing, "Stacey, you're breathtaking."
The fan said Keanu Reeves lived up to his reputation
Hunt wrote about meeting Reeves on Twitter, posting the pics and tweeting: "Wow! Yesterday was a dream come true! We knew @KeanuReevess_ was filming up the street so my son said we need to make a sign that says 'you're breathtaking' so we did! A few cars stopped but then a car stopped and there he was!! He actually stopped! Oh my heavens!"
The experience was a thrill for the fan after seeing the actor in countless movies. "My heart has been racing for three days. Speed, The Lake House, Point Break — we've been watching Keanu Reeves movies for 20 years if not more," Hunt explained.
Reeves definitely lived up to his reputation of being a nice person. "The fact that he was nice enough to take the time to talk to us and take pictures — everyone says he's a nice guy. And it's true," she said.