Keanu Reeves Revealed His 'Craziest Experience' Filming 'John Wick'
Keanu Reeves is one of Hollywood's most famous actors, consistently making headlines since he first emerged in 1985. He's appeared in dozens of films since his breakout role in 1989's Bill & Ted's Excellent Adventure, from Speed to Hardball, to Constantine to the Matrix franchise. But some of his best-known work is the John Wick movies.
In them, Reeves plays the titular character, a former assassin who sets on a new mission after the deaths of his wife and his dog. The franchise has offered up some of the best fighting movie scenes that fans have ever seen. But there's one in particular that really stands out to Reeves.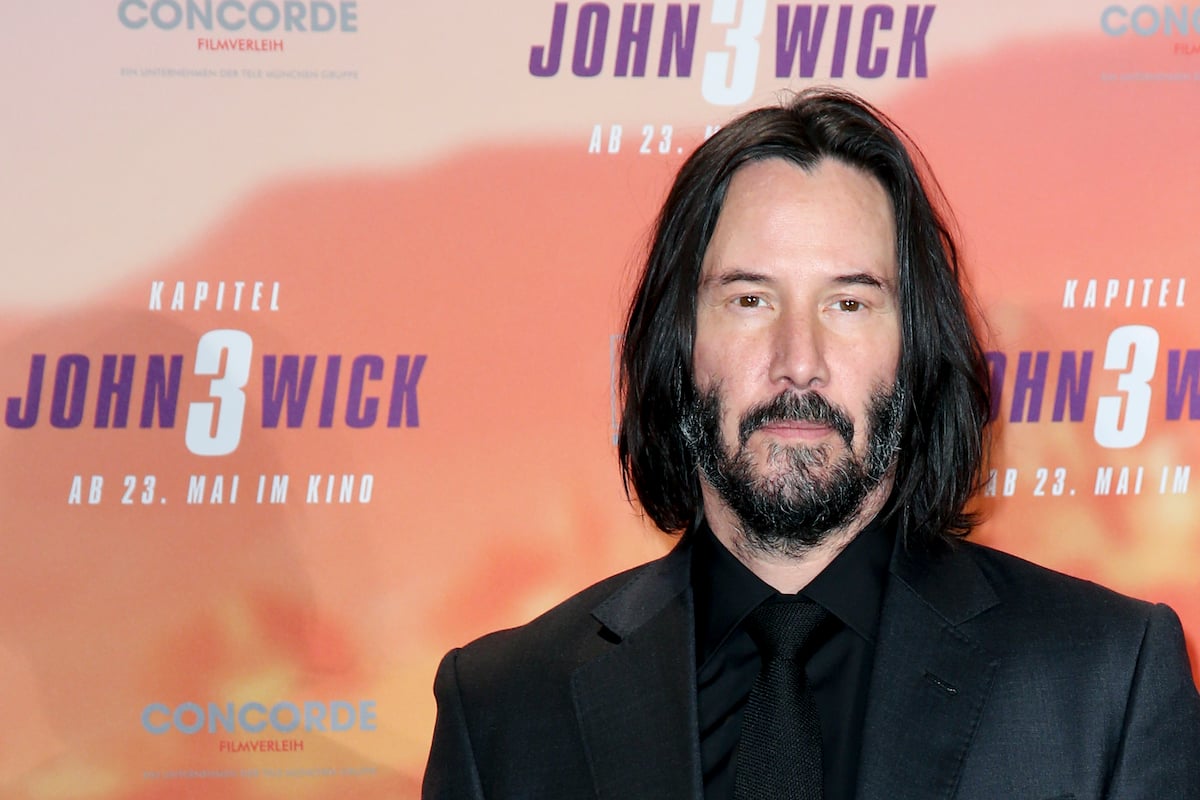 Keanu Reeves names the 'craziest' 'John Wick' scene he ever did
In 2019, Reeves did an interview with BuzzFeed where he answered fan questions while playing with puppies. Around the 1:53 mark, he was asked to name the "craziest experience" he ever had while shooting the John Wick movies. "[It was] during a gunfight on a horse on the streets of Brooklyn," he admitted. "That's in [John Wick: Chapter 3 – Parabellum]. That was pretty crazy."
Reeves is referencing a scene in the 2019 film where his character was trying to escape assassins chasing him down on motorcycles. Despite the odds, he successfully got away on a horse. But at the end of the film, he was attacked again and left for dead, setting up more drama in future films.
The next 'John Wick' movies are on the way
Lionsgate announced in 2019 that John Wick 4 would be coming out in May 2021, per Variety. However, the film was delayed because of the coronavirus (COVID-19) pandemic. The new release date for John Wick 4 is now May 27, 2022, according to Collider.
"I'm hearing most of the shoot will take place in Berlin and Paris, with additional photography in New York City and Japan," wrote Collider writer Steve Weintraub. "The reason they're shooting in Berlin and Paris is because both cities are featured in the story. Same with NYC and Japan."
Details about John Wick 4 are limited, but director Chad Stahelski told The Hollywood Reporter it could feature deleted scenes from John Wick 3.
"There were two action sequences that we had really kind of conceived, but we just didn't have room for them," he shared. "So, we pulled them from the movie. And I'd like to think that 90 percent of what I pulled, there's a place in John Wick 4 that I can definitely reinsert them."
John Wick 5 has also been approved, but there's no known release date for that one. It was previously reported that it would begin filming after John Wick 4 was finished, but now that the fourth movie has been pushed back, the fifth has also been delayed.
Showbiz Cheat Sheet will keep you posted with any details that might arise. But in the meantime, get ready for John Wick 4.