Keanu Reeves Revealed 'the Only Reason' Why He Returned for 'The Matrix 4'
Keanu Reeves is reprising his role as Neo in the upcoming The Matrix 4 and it was more than nostalgia that brought him back on board the successful movie franchise. Reeves shared why it was a no-brainer for him to return and it's all about the "meaningful" story.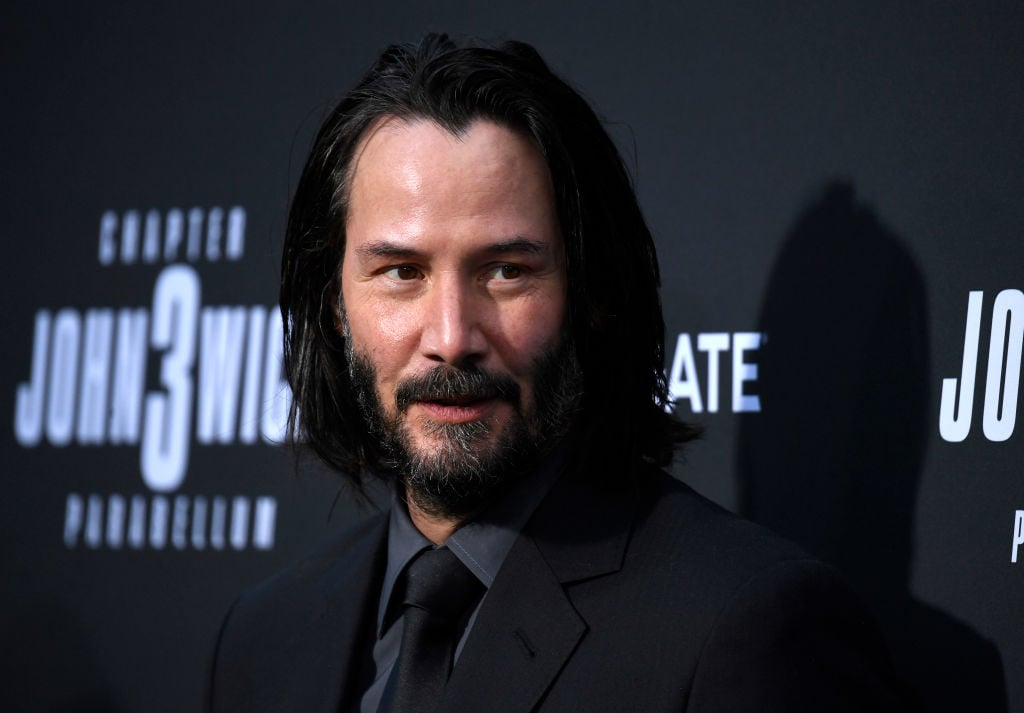 'The Matrix 4' was announced in 2019
In August 2019, Warner Bros. Picture Group head Toby Emmerich confirmed in a statement that there would be another Matrix sequel and that Reeves would star.
"We could not be more excited to be re-entering The Matrix with Lana [Wachowski]," Emmerich said in the statement shared with Variety. "Lana is a true visionary — a singular and original creative filmmaker — and we are thrilled that she is writing, directing and producing this new chapter in The Matrix universe."
"Many of the ideas Lilly and I explored 20 years ago about our reality are even more relevant now," co-writer and director Lana Wachowski shared at the time. "I'm very happy to have these characters back in my life and grateful for another chance to work with my brilliant friends."
The third installment of what was previously a trilogy at the time, 2003's The Matrix Revolutions, wrapped up the story and left fans satisfied. The announcement of a fourth installment was surprising but fans are invested in seeing how the story continues.
Reeves shared why he's returning to 'The Matrix'
Reeves has been enjoying a career-high in recent years so it's not surprising to hear that he's back for another installment. In a recent interview with Empire, he shared why he is so thrilled to be on board as Neo again.
"Lana Wachowski wrote a beautiful script and a wonderful story that resonated with me," he shared in the interview. "That's the only reason to do it."
He continued, explaining, "To work with her again is just amazing. It's been really special, and the story has, I think, some meaningful things to say, and that we can take some nourishment from."
RELATED: The One Thing Keanu Reeves Kept from 'The Matrix'
Carrie-Ann Moss said the movie wasn't on her radar
While fans were certainly surprised about getting another story of The Matrix, star Carrie-Ann Moss, who will return to play Trinity, said the fourth installment was unexpected.
"I never thought that it would happen. It was never on my radar at all," Moss shared. "When it was brought to me in the way that it was brought to me, with incredible depth and all of the integrity and artistry that you could imagine, I was like, 'This is a gift.' It was just very exciting."
Moss and Reeves will be joined by original cast member Jada Pinkett Smith, along with new cast members, including Jonathan Groff, Priyanka Chopra, Jessica Henwick, Neil Patrick Harris, Toby Onwumere, Brian J. Smith, Eréndira Ibarra, Andrew Caldwell, and Yahya Abdul-Mateen II.
The Matrix 4 is set for a May 21, 2021 release date.