Keanu Reeves Reveals What He Was Like as a Kid and How He Got an Agent
Keanu Reeves is one of the most popular action stars out there. Since the 1980s, he's been acting continually, and he's shown no signs of stopping yet.
Keanu Reeves is one of the most popular action stars out there. Since the 1980s, he's been acting continually, and he's shown no signs of stopping yet, with another entry in the Bill and Ted stoner comedy franchise on the way.
Fans are obsessed with him for both his many roles in famous films from The Matrix to John Wick, and for his pleasant off-screen demeanor and persona.
So naturally, fans of Keanu Reeves want to know more about his personal life and how he entered acting. So what was Keanu Reeves like in his youth? And how did he break into the entertainment industry?
Why fans love Keanu Reeves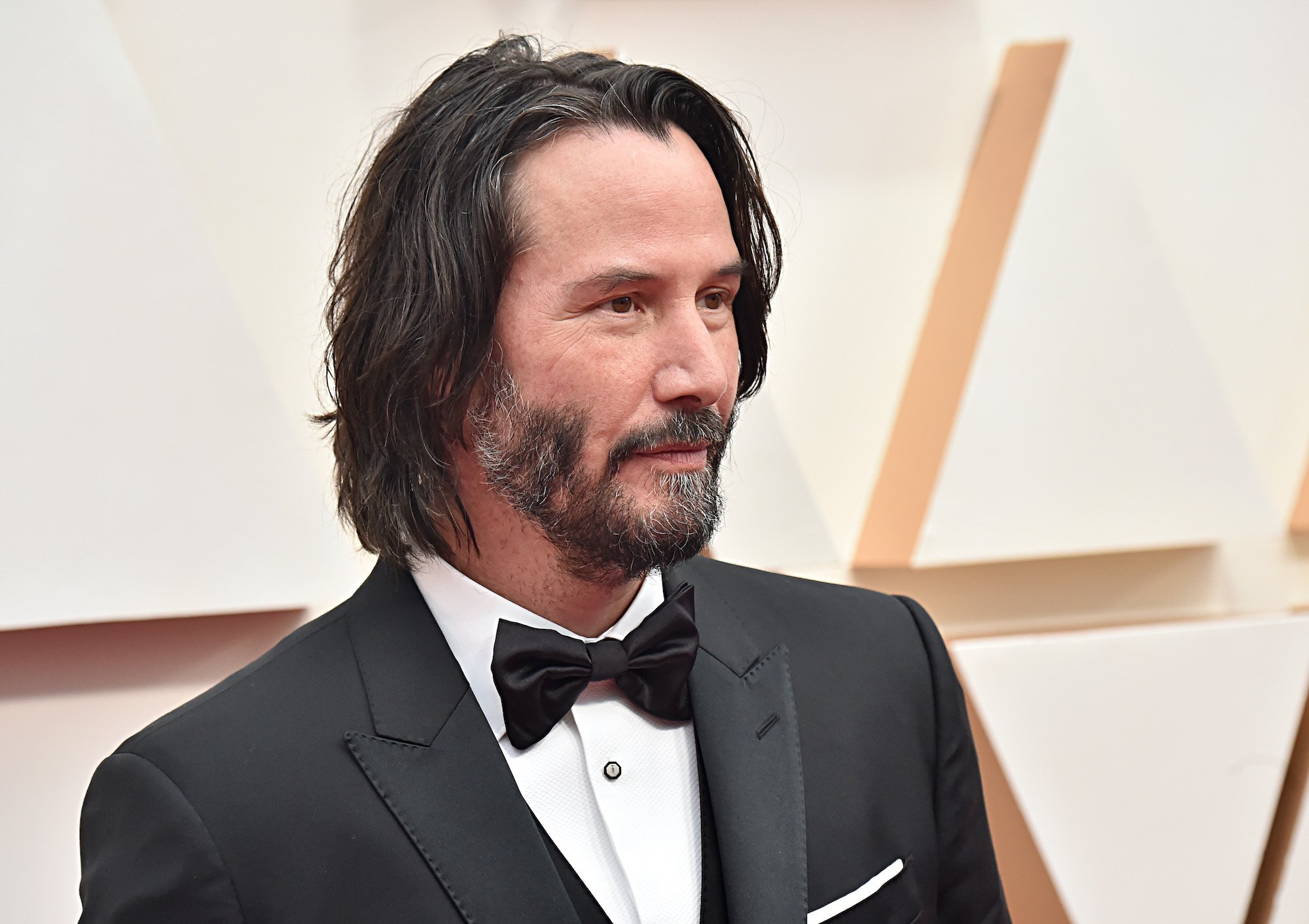 If Keanu Reeves has a most well-known role, it's probably that of Neo from The Matrix (1999). However, before The Matrix, he had been in many other famous films. The first massive role for Keanu Reeves was as Ted in Bill and Ted's Excellent Adventure (1989).
By the 1990s, Reeves had become an established figure in the entertainment industry.
The first action role for Reeves was in Speed (1994). This role required intensive training from Reeves, and he began seriously working out and bodybuilding for this film.
From Speed onwards, he would continue to act in major action and thriller roles, like that of Neo in The Matrix. Even into his 50s, Reeves was willing to take on action roles requiring large amounts of training and difficult shooting, as he helped come up with the idea for his John Wick franchise.
But fans love Keanu Reeves for more than just his film roles. Keanu Reeves has been the subject of various memes for his occasionally morose demeanor, and on top of that, his persona of being a nice guy has endeared many fans to him.
Allegedly, he's friendly and pleasant on set to costars, producers, and film crew alike, and quietly spends a lot of money on charity. Keanu Reeves is simply a very likable guy.
Keanu Reeves' childhood
Keanu Reeves was born in Beirut, Lebanon. His parents divorced and his father left the family when Reeves was only three years old.
Keanu and his mother moved around a lot in his childhood, from Beirut to Sydney, from Sydney to New York City, and from New York City to Toronto before Reeves was even eight. In an interview with Parade, Reeves described himself as
an affable little lad. I had a lot of energy. I liked to run around, liked to laugh, I was pretty sweet.
Reeves loved both sports and acting, and played hockey on school athletic teams. However, he had difficulties with his behavior in high school, and had to move schools a lot.
However, this experience wasn't necessarily bad from him, as he describes feeling supported in his acting endeavors by his high school hockey teammates.
I remember when I was in 12th grade, being a goaltender on the school hockey team but then doing The Crucible and playing John Proctor, and having the hockey team in the first couple of rows—thanks, fellas, for that!
Keanu Reeves' first movie roles
Keanu got his first agent as a teenager, from performing as Mercutio in Romeo and Juliet. He describes himself as "basically paying for [his] life by the time [he] was 18."
In the 1980s, Keanu spent a lot of time acting in television and films aimed at children and teenagers, and received praise for many of these roles. His first big screen film role was, fittingly enough, in a 1986 hockey drama called Youngblood, and he received larger and larger roles until Bill and Ted.
Looking back, the progression of the life of Keanu Reeves seems almost natural. He channeled a not entirely easy childhood into acting and hockey, and pushed himself to his success.
His first film role combined two of the passions of his adolescence, and since then he has grown into a beloved figure of the entertainment industry.