Keanu Reeves Teams Up With Netflix for Live-Action 'BRZRKR' Adaptations
It's not too early in this millennium to deem Keanu Reeves as the man, myth, and legend. With BRZRKR as one of his latest successes, he's adding another hero's saga to his repertoire alongside Neo, John Wick, and even Ted.
Reeves is now partnering with Netflix to bring his comic book character to life.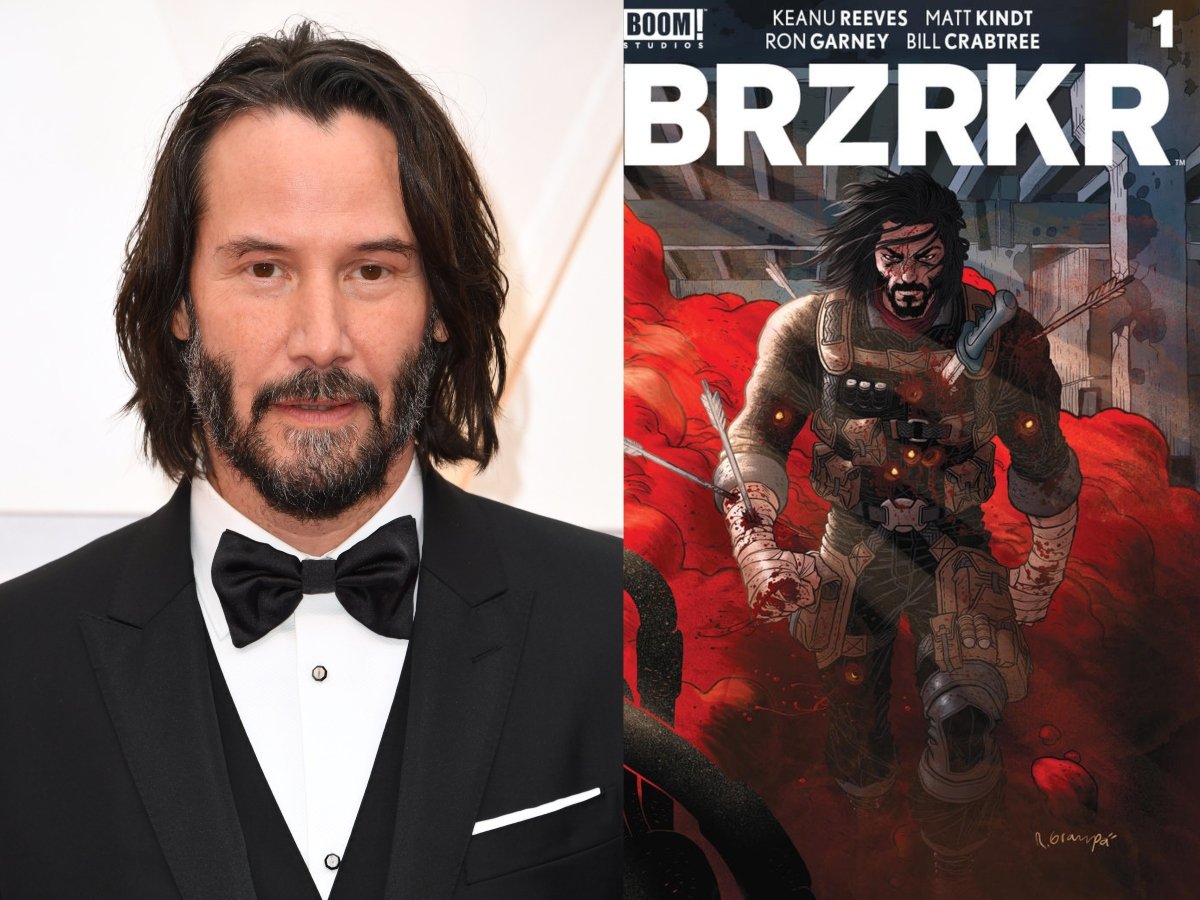 Netflix and Keanu Reeves developing 'BRZRKR' film and anime projects
After the monster launch of the BRZRKR comic books for BOOM! Studios, Keanu Reeves is taking things into a new phase.
According to a press release from Netflix, the streamer acquired the rights to the series from BOOM! and will adapt it into two separate projects: a live-action feature film version and an anime spinoff.
Reeves will voice the main character in the anime which will explore and expand the BRZRKR universe. It's noted that Reeves recently wrapped production on The Matrix 4 and is poised to begin filming John Wick 4 in the spring. He will star in and produce both projects with Netflix.
Reeves made his comic book writer debut with 'BRZRKR'
Reeves created BRZRKR (nicknamed B.) about an original character who is an immortal half-man, half-god living out a cursed existence.
In 2020, Reeves spoke to USA Today months before the comics hit the stands and described B. as "this character who was born 80,000 years ago, half man, his father's a war god. It's a little fantasy in reality."
A synopsis from BOOM! Studios explains B. is "cursed and compelled to violence…even at the sacrifice of his sanity. But after wandering the world for centuries, B. may have finally found a refuge – working for the U.S. government to fight the battles too violent and too dangerous for anyone else. In exchange, B. will be granted the one thing he desires – the truth about his endless blood-soaked existence…and how to end it."
The story was years in the making for Reeves. He teamed up with Matt Kindt as a co-writer and artists such as Ron Garney, Bill Crabtree, Clem Robin, Rafael Grampá, and Mark Brooks to bring his vision to life.
A 12-issue limited series, BRZRKR marks Reeves' debut as a comic book author. Issue #1 sold out of its first run of print editions, and the publisher is planning another round. Netflix and BOOM! Studios notes the comic premiere sold more than 615,000 editions, the largest in 30 years.
BRZRKR is available in digital and print formats, with the second print run available on April 7.
Reeves can be seen next in 'The Matrix' and 'John Wick'
While BRZRKR is full of bloody violence and action, its on-screen adaptation is way down the road. But fans can watch Reeves as Neo in The Matrix 4 upon its release in December 2021.
John Wick 4 is set to drop on May 27, 2022, and production on its sequel, John Wick 5, will reportedly take place simultaneously with part 4. While the jury is still out on whether Reeves will ever join Marvel or DC's cinematic universes, he's on the path to start his own with BRZRKR.