Keanu Reeves Thrives Being a Loner and Doesn't Want Fans thinking He's Lonely
Lifestyles of the rich and famous: We think we know everything there is to know about them. Celebrities live their lives in the spotlight, so it would be easy to get caught up in the excitement that goes along with that.
And while plenty of celebs get swept up in the glamour of being famous, there are a few who prefer to remain under-the-radar.  
Keanu Reeves is one such celebrity. The 56-year-old actor started making a name for himself over 30 years ago, but that hasn't stopped him from living a seemingly normal life.
How did Keanu Reeves become famous?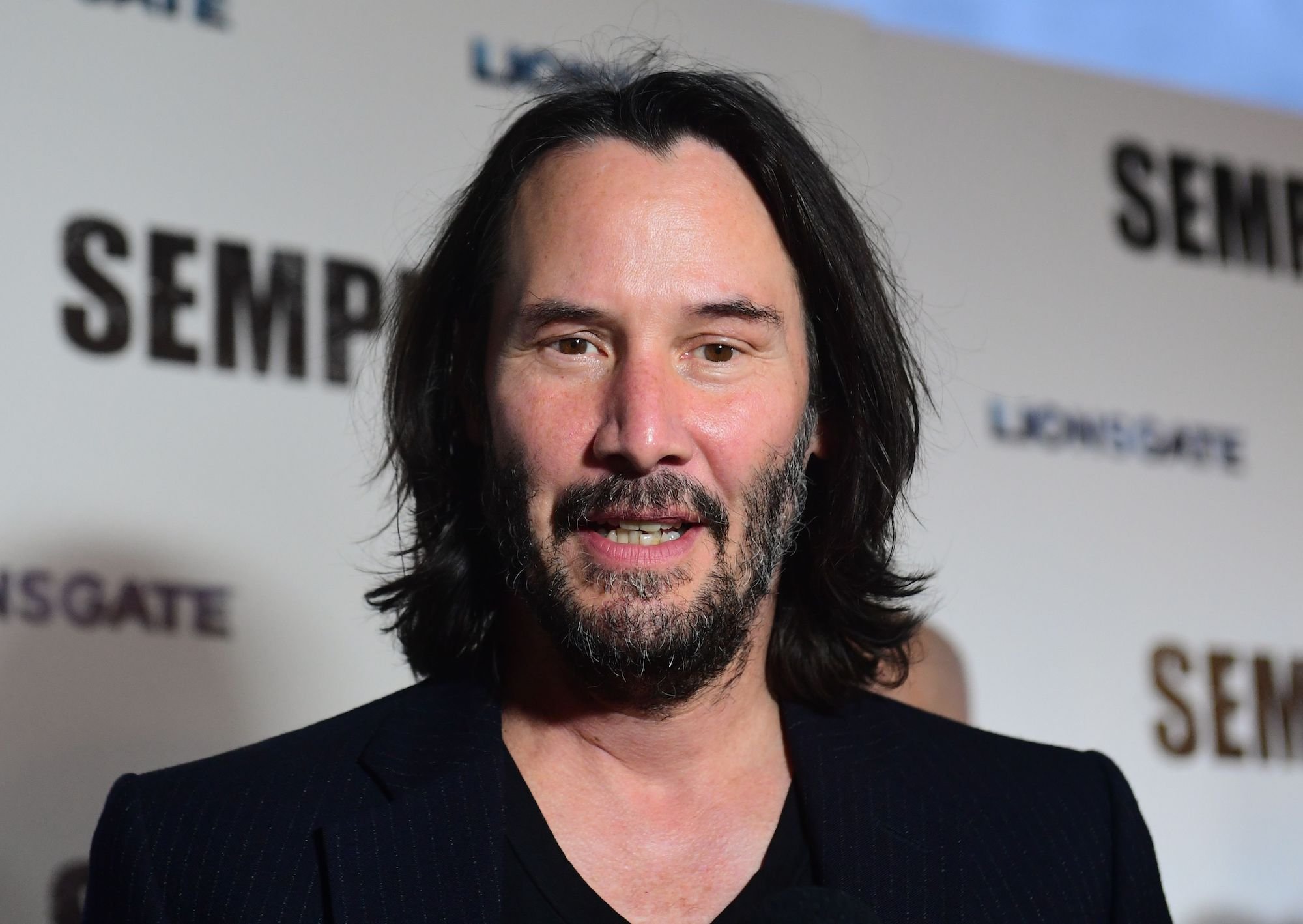 Reeves was interested in the arts from a young age. Like many young actors, he tested the waters with high school theater productions, but quickly realized he wanted to pursue a career in the film industry.
The 1980s saw Reeves landing a number of small roles in Canadian film and television until he landed his breakout role in Bill & Ted's Excellent Adventure in 1989. The film was a box office success and allowed Reeves the opportunity to transition into more adult roles in the following years.
In the early 1990s, Reeves had a number of successful films like Point Break (1991), which made over $80 million at the box office; Bram Stoker's Dracula (1992), which was directed by Francis Ford Coppola and made over $200 million worldwide; and Speed (1994), which grossed over $350 million worldwide.
But it was in 1999 when Reeves became the celebrity he is today, with the release of The Matrix.
The first installment of what would later become The Matrix franchise, Box Office Mojo estimates the film made over $465 million worldwide and is still hailed as one of the best science fiction movies of all time.
It's estimated that Reeves earned over $250 million from the three Matrix films, according to The Hollywood Reporter.
Keanu Reeves is known for his generosity
While it's clear that Reeves has the talent to pull of such large paychecks, Reeves isn't known for being demanding about how much money he makes on each project he works on.
In fact, Reeves has been known to cut back on his own salary to help the production of a project he's passionate about. He's also known for being generous with his friends and family. 
According to Lifehack, Reeves once told Hello! Magazine reporters: "I could live on what I've already made for the next few centuries… Money is the last thing I think about."
We seldom see celebrities who are as openly passionate about their career as Reeves has been.
But he doesn't want fans to think he's lonely
And while he's, of course, known for his on-screen talent, Reeves is known for another thing, as well — being a bit of a loner.
The famous actor has always been quiet about his personal life, preferring to keep to himself rather than seek out the limelight. In the 2010s, the internet even went crazy with a meme dubbed "Sad Keanu" in which Reeves was photographed sitting alone on a bench and looking sad and forlorn.
But Reeves doesn't want fans to continue thinking that he's a sad and lonely guy. He recently told Style reporters: "I know there's this impression of me out there but I'm not lonely. I don't have a lot of close friends, but I like living quietly and being private. That's the way I am and I have a lot of interesting projects going on that I'm very happy about."
You heard it here first, folks — stop feeling sorry for Keanu Reeves! The beloved actor is simply going about his famous lifestyle in a healthy and manageable way. He'll continue making movies we all love, and we'll continue leaving him to thrive in his quiet lifestyle.