Keanu Reeves Wanted to Make 'Bill & Ted Face the Music' 10 Years Ago — So What Took So Long?
You might think it took so long to make Bill & Ted Face the Music nearly 30 years to get made because Keanu Reeves and Alex Winter didn't want to do it. That's not the reason. Reeves and Winter were on board as early as 10 years ago. So why did it take another 10 years to make the third movie in a beloved franchise?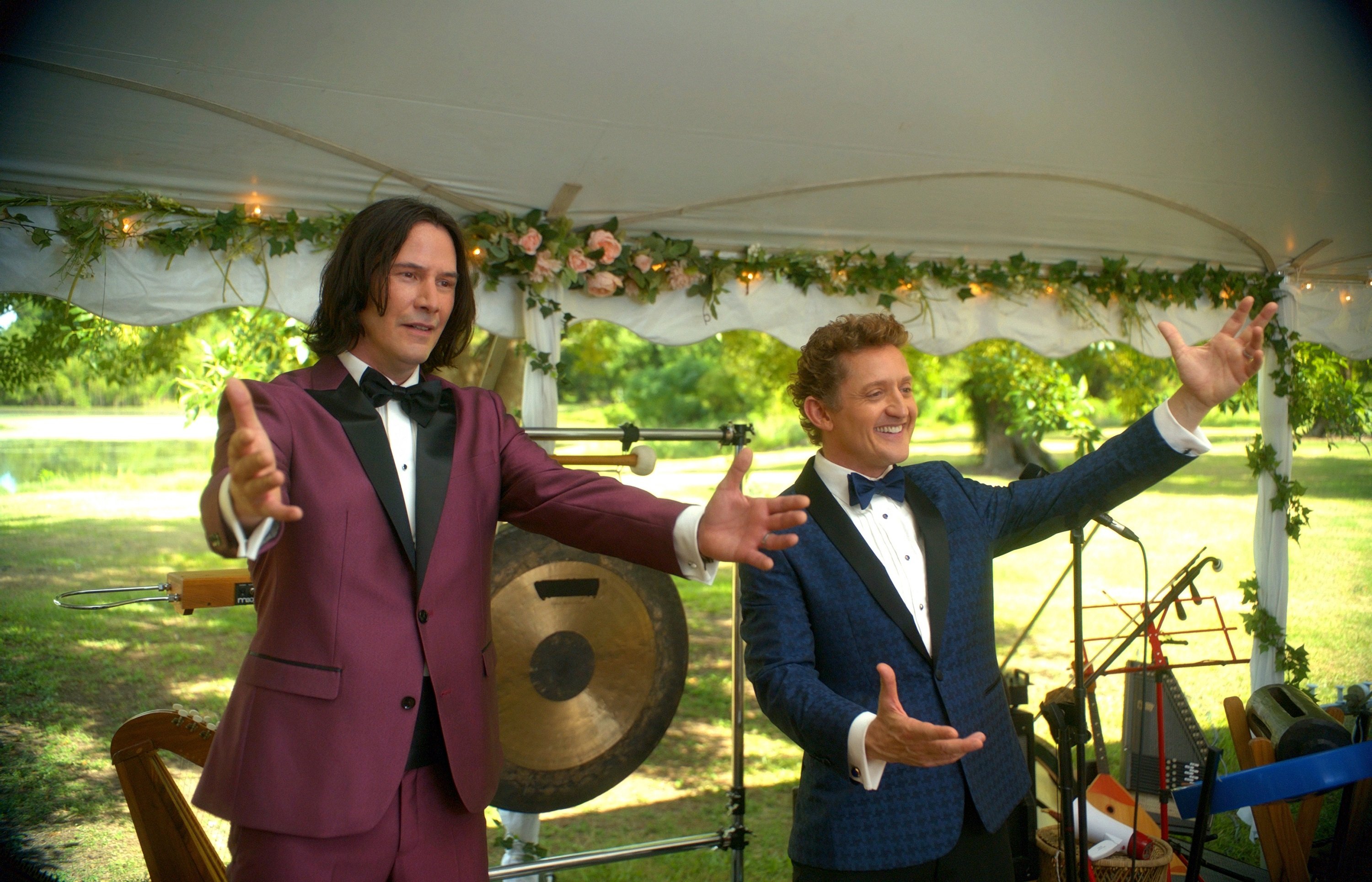 Producer Scott Kroopf, screenwriter/producer Ed Solomon and star Winter spoke with Showbiz Cheat Sheet about the journey to make Bill & Ted Face the Music. The film is now playing in select theaters and on VOD.
Even with Keanu Reeves, 'Bill & Ted Face the Music' had to start all over 
The creators of Bill & Ted knew the fans still wanted to see Reeves and Winter again. Unfortunately, it was hard to prove that to investors and distributors.
"One of the problems, I think, was the original movies went out domestically and didn't really get a big broad foreign release," Kroopf said. "So there wasn't a lot of data, business data, about the movies. From a business standpoint, I think it was hard for people to kind of get it and also it's a big gap of time. So we were kind of like out there in the wilderness with our deep belief in Bill and Ted."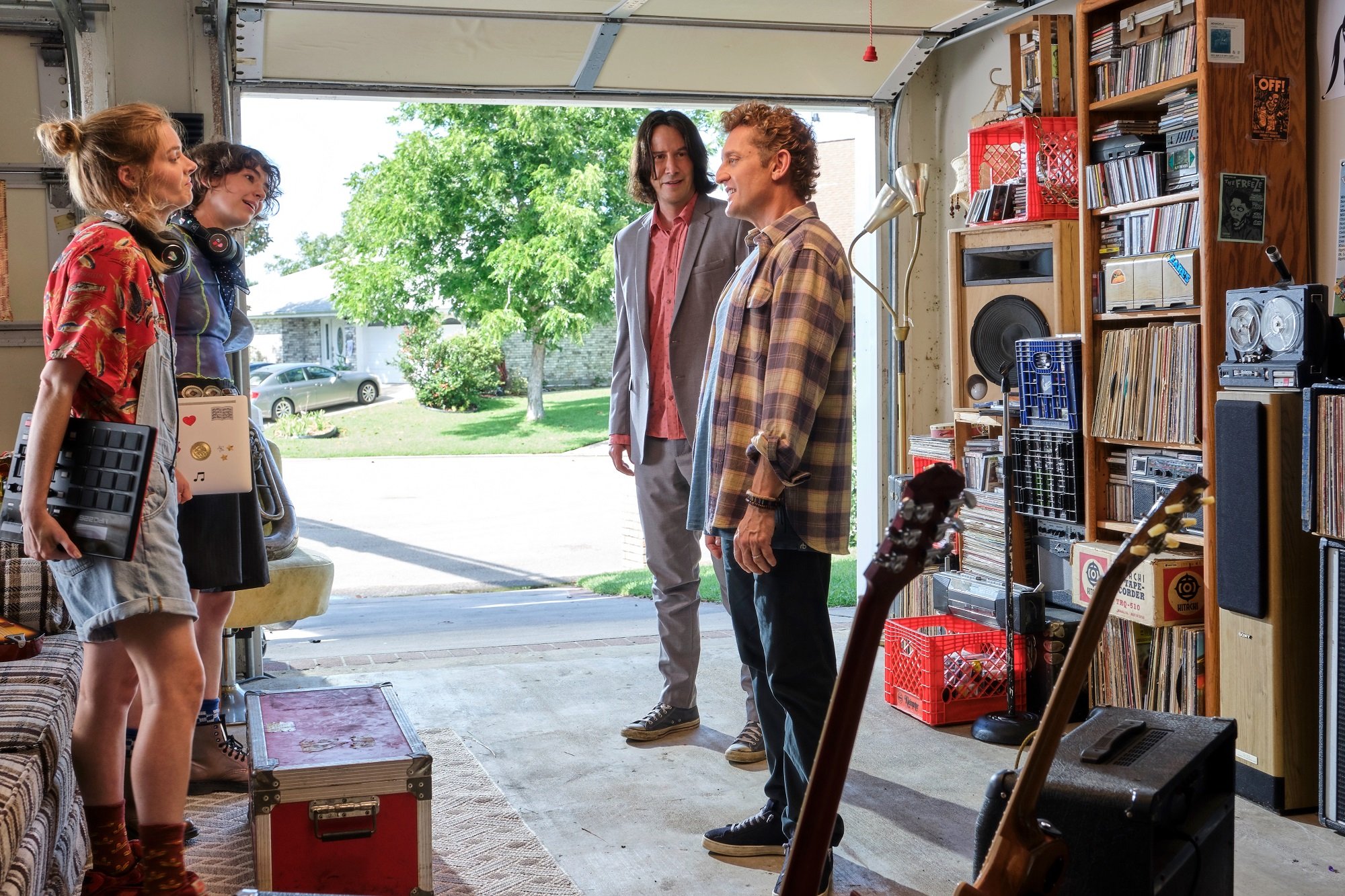 Kroopf and Winter knew there was interest, just because they never stopped hearing about Bill & Ted.
"There was a lot of Keanu and Alex and Chris and Ed knowing just through people talking to them, almost constantly," Kroopf said. "Alex would be doing press for a documentary and they'd ask you a Bill & Ted question, so we knew it was there."
Keanu Reeves and others kicked in to get 'Bill & Ted Face the Music' made 
From the time Solomon and Matheson wrote the script to the time he was filming Bill & Ted Face the Music, Reeves was enjoying box office success with his John Wick franchise. He could certainly demand a hefty fee to reprise a classic role. 
"Everyone who had a key creative role in the movie either worked for a fraction of their salary," Solomon said. "This includes Alex and Keanu, [director] Dean Parisot, [co-writer] Chris Matheson and me and producer Scott Kroopf. So we all worked for only a fraction of our regular fee. Most of us ended up having to give even part of that back to the movie, either giving it straight back or deferring. I know I and a couple other people just gave money back to the movie without any deferment."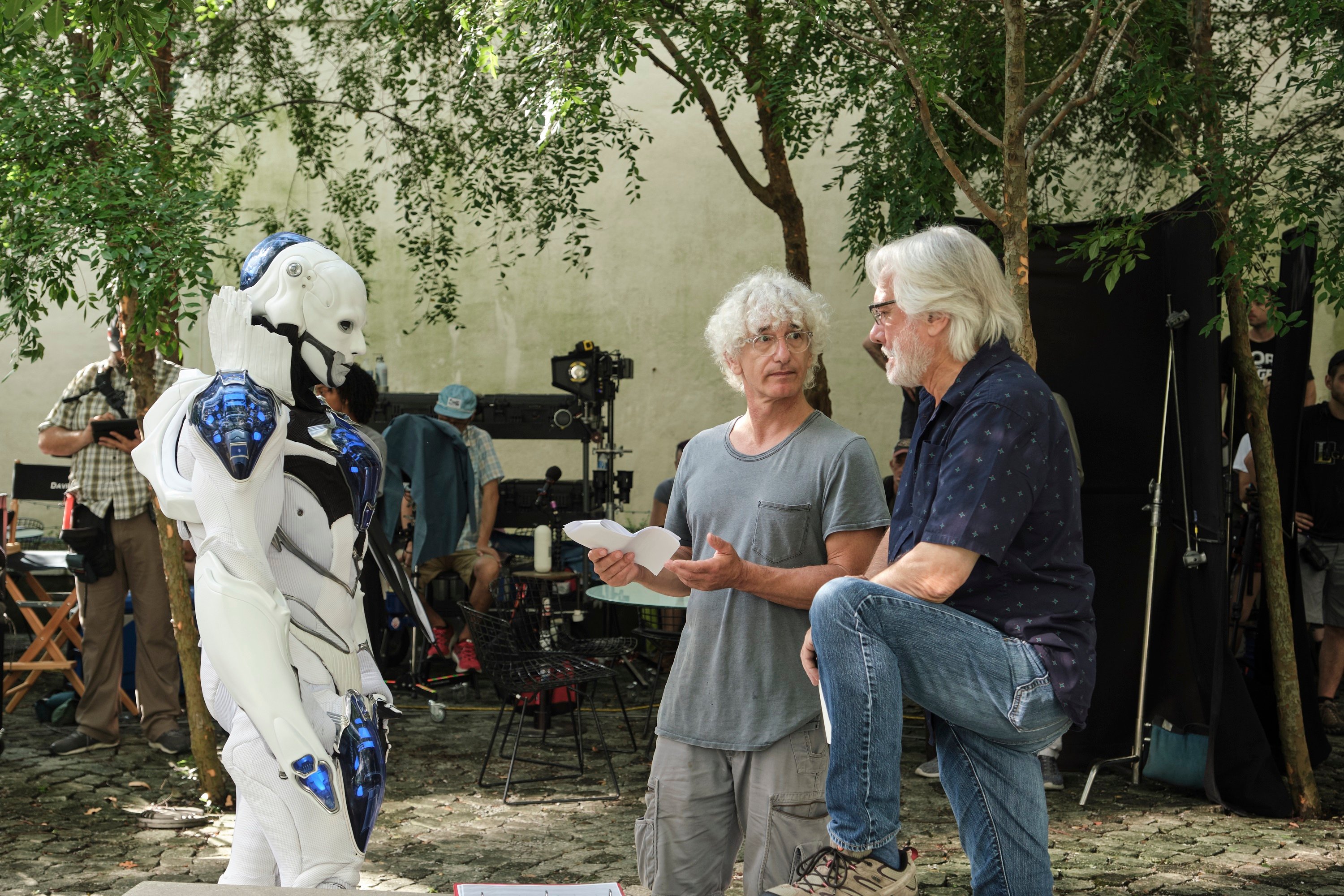 Kroopf said there was a point where Bill & Ted Face the Music ceased being a business proposition. Everyone committed to making something they believed in.
"We had to work hard," Kroopf said. "We had to get the script to be really great. There was a moment somewhere along the line where everyone stopped thinking so much about the business proposition and started thinking about oh, this could be really great. This is such a cool script. Suddenly, the door opened up a little bit, just a crack and then we barged in."
Then the pandemic happened 
Bill & Ted Face the Music was set for theatrical release in August. Then the coronavirus (COVID-19) pandemic struck and movie theaters closed in March. Some films, like New Mutants, Unhinged and Tenet are still going theatrical only, but Bill & Ted offered a VOD option so fans could see the movie and feel safe at home.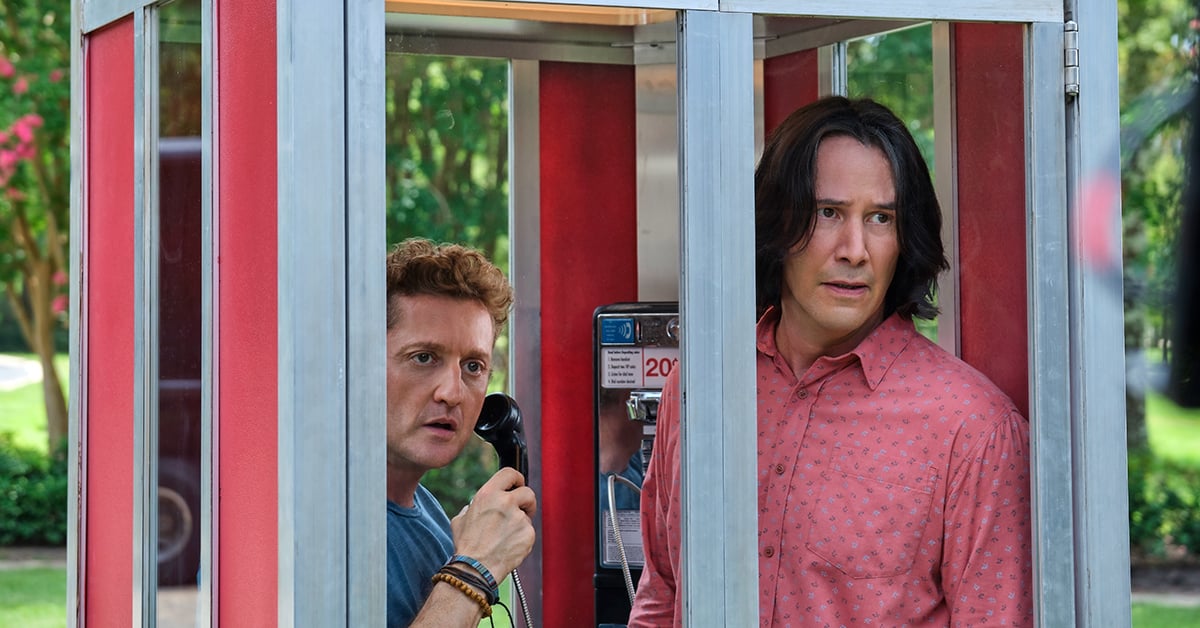 "We didn't want to make them wait anymore," Winter said. "It had taken a really long time to get the film made. They'd kind of ridden shotgun on the whole process. They knew the film was done. They wanted to see it. We were very proud of it so we wanted to get it out on schedule if possible but we knew we couldn't just stick it into theaters. The studio was really great and they agreed and felt the same way. Everyone worked really hard to figure out a release plan that would keep everybody safe."