Keanu Reeves Wants to See 'BRZRKR' Go 'Somewhere Else Entirely' When It Hits Netflix
BRZRKR is Keanu Reeves' latest creative venture. And now that the comic book series is being adapted for Netflix, the actor admits he wants to see it go "somewhere else entirely."
Keanu Reeves' 'BRZRKR' is a fan-driven success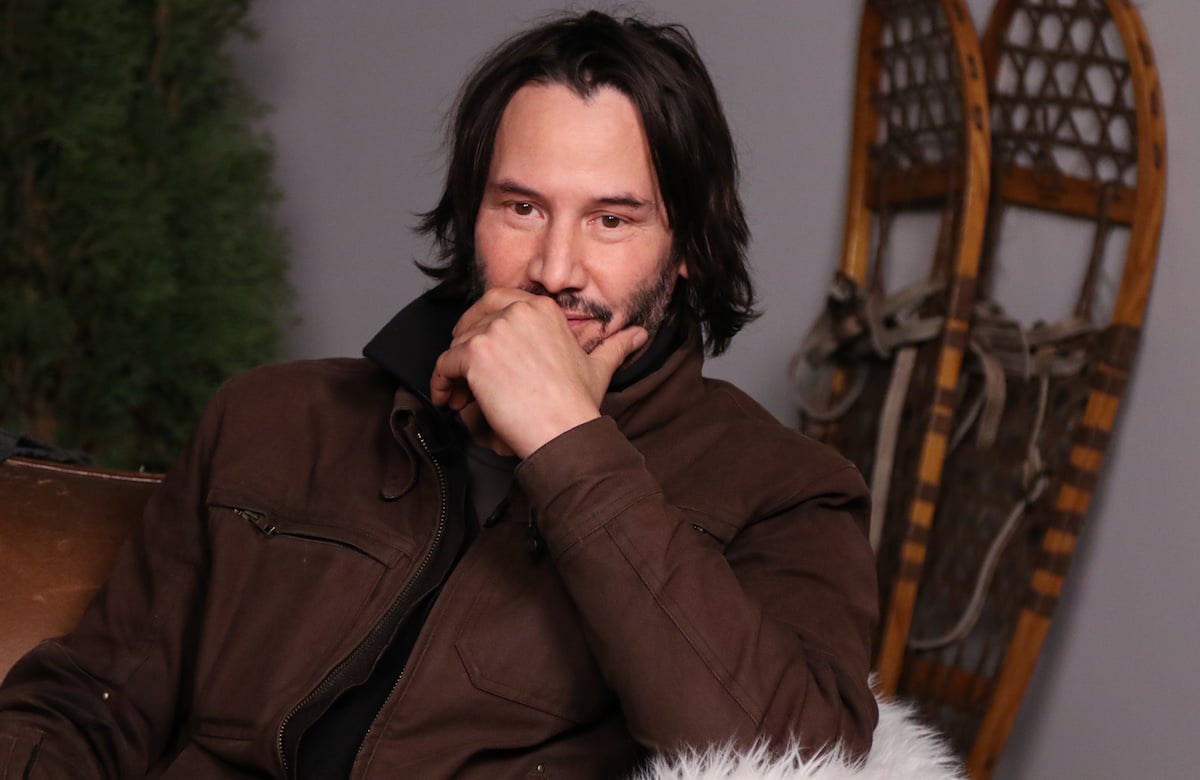 BRZRKR is a brand new comic book series Reeves created with writer Matt Kindt and illustrator Ron Garney. It follows the story of B, aka Berserker, a half-God half-human immortal being who has been used as a powerful weapon in countless battles for the last 80,000 years. Destructive and violent at his core, the ancient warrior uses his bloodlust to topple kingdoms and governments. In present times, B is working with US Special Forces, taking on assignments too dangerous for mere humans.
BRZRKR received $1.45 million in funding when it first launched on Kickstarter. The first issue was published in March 2021. It sold over 650,000 copies and became the highest-selling original title of the century. The first four issues were collected and released as a graphic novel on Oct. 5, 2021. 
Keanu Reeves wants to see Netflix's adaptations of 'BRZRKR' go in a different direction 
Netflix is adapting BRZRKR for two upcoming projects — a live-action film and an anime series. Reeves, who will produce and star in both, admitted he wants to see filmmakers and showrunners add their own tone to the projects. And perhaps even take the stories in a different direction.
"The film is not looking to be a live-action version of a comic book," Reeves told Syfy. "So, they might share some things, but it might be different. And the [anime] series, I hope that it goes somewhere else entirely."
RELATED: Keanu Reeves' Directorial Debut Flopped; Could This Comic Book Movie Be Next?
When talking to Collider, the actor noted that he expects the projects to stick to specific rules set within the BZRKR universe. But he also hopes to find inspiration in the fresh ideas the TV and film writers bring to the table.
"For me, I'm hoping to be inspired and influenced," Reeves explained. "There are some rules to the story, but I also want other creators to do their version of it. So I'm hoping to do a different version of a metaverse — having different storytellers with one set of rules, but go other places with it."
Mattson Tomlin is writing the 'BRZRKR' movie
Project Power and The Batman writer Mattson Tomlin has been tapped to write the script for the live-action BRZRKR movie. "We're working on trying to set up a company with the animation, and we've hired a writer for the film Mattson Tomlin," Reeves told Collider. "He's been cool and just starting to put things together. That's where we're at."
While Reeves didn't reveal what the film will be about, he did suggest it would contain some of the violence portrayed in the comics. "We're working with Netflix, who have been very cool," he said. "They're going to let us do an R-rated story which is cool."