Keanu Reeves Was a Reporter for an '80s Kids' News Show and the Clips Are So Adorably Awkward
Before he was a movie star, Keanu Reeves had a gig as a reporter for a kids show.
When Keanu Reeves was first trying to break into the acting world, he took on an interesting gig — as a reporter for a kids' news program called Going Great. One look at the awkward clips from the show and you can see how far Reeves has come from those early days.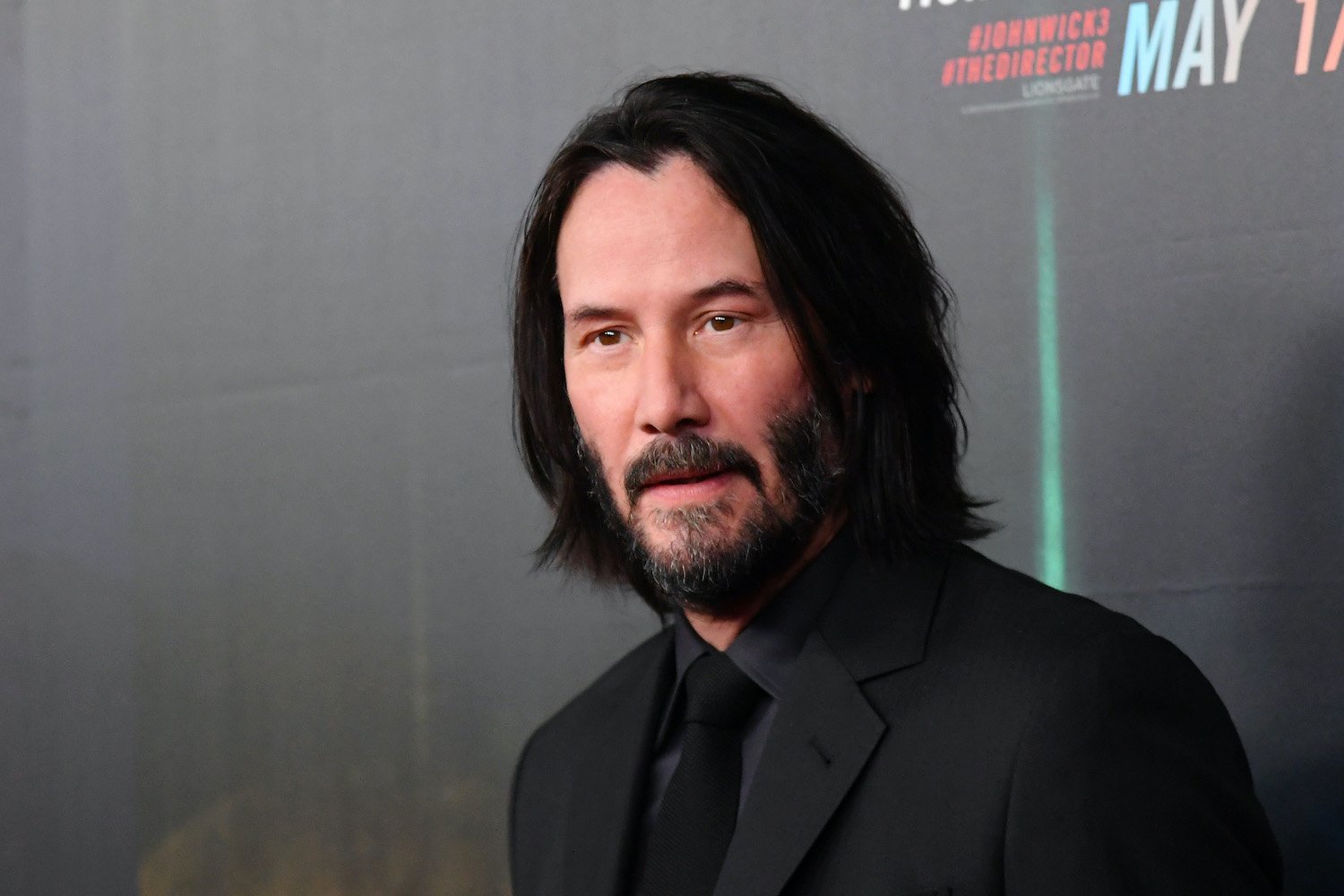 Reeves co-hosted a kids show
When Reeves was 20, he served as correspondent and co-host for the third season of the Canadian Broadcasting Company show Going Great. As a reporter for the program, Reeves would interview people and cover events and human interest stories.
Reeves was on hand to report from the first-ever Canadian International Teddy Bear Convention. In the clip, he can be heard in a voiceover saying he expected "a lot of craziness" at the event.
The actor put on his journalist hat for the gig, asking questions like, "Why are all the bears' first names Teddy?" and discovering that one woman's bear went to Paws Preparatory School for college.
Not surprisingly, a lot of silliness ensues as he acts like a teddy bear is attacking him and wears sunglasses while interviewing one bear.
"I've been looking all over for you," he says in the clip. "We gotta go down to the bears-only cafe and talk bears-ness. Listen, you know that bears necessity contest? We've got problems. So listen, we'll go down. We'll talk business, and hey, everything will be OK. I love this guy." Then he gives the bear a kiss.
Keanu Reeves interviewed impressive kids
In other clips from the show, Reeves interviewed a young juggler and an equestrian teacher. The actor even got a lesson himself in how to ride a horse. He asks the equestrian teacher at one point, "Is that what you want to do? I mean, like, when you grow up and you're a real human being."
For the segment about the juggler, Reeves ponders in the voiceover, "Just how hard can juggling be?" and discovers how challenging it is to master this skill.
Reeves shared that he was fired from the gig
While the actor seemed to do a passable job as a correspondent for the show, during a 2017 Tonight Show Starring Jimmy Fallon interview, when asked about the gig, he revealed that he was fired.
Reeves wasn't cut out to be a reporter, it seems, as he said he was fired after doing one year of the show. Fallon played a clip from Reeves' teddy bear convention as he walked down memory lane.
"That was one of my first gigs," Reeves explained, adding, "It was a kids' show and … they'd send you out and go interview kids doing things. It was a lot of fun."
When Fallon asked the actor if he learned how to do anything, he said, "interview people, I guess." The talk show host suggested that Reeves would be qualified to fill in for him if he was ever sick.
"No, I couldn't fill those shoes," Reeves said of the offer.
When Fallon asked how long Reeves did the show, he admitted, "They fired me after the first year. I got one year of Going Great … and then it was just not going at all."