Keanu Reeves: What Does His First Name Mean?
Keanu Reeves is a veteran actor who began his career over 30 years ago. He's remained incredibly popular, but his elusive nature and love of privacy mean that his fans often have to dig deep to learn what they want to know about the good-natured star.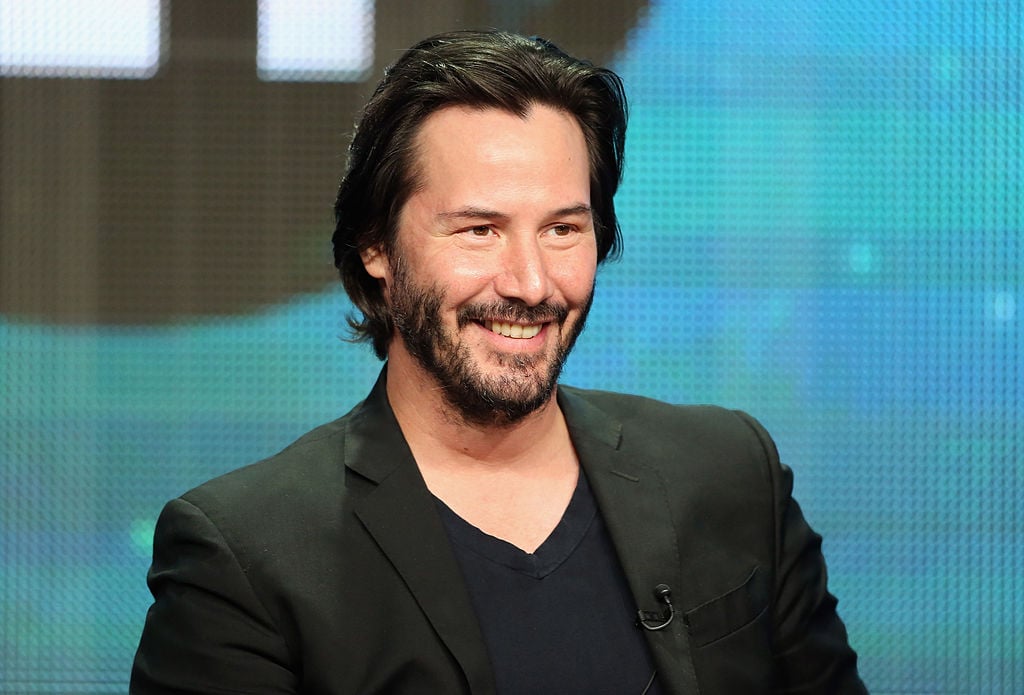 With the recent resurgence of popularity that Reeves has been experiencing, there has been an even greater demand to know more about him. Let's recap what we know about the Hollywood heartthrob and the interesting meaning behind his unusual first name.
Keanu Reeves has had a difficult life
While many fans know Keanu Reeves as the multifaceted star behind movies like Speed, The Matrix, and Bill & Ted's Excellent Adventure. What many don't know is that his life has been beset with tragedy from an early age. Reeves was born in 1964 and started acting in the early '90s. While he received some criticism for his specific acting style from various journalists, Reeves has always been very popular with viewers and fans.
At the height of his fame in 1999, Reeves and his then-girlfriend, Jennifer Syme, had a baby girl, stillborn at eight months. The tragedy rocked Reeves and Syme. Sadly, they ended up splitting shortly after.
Syme would ultimately die in a fatal car accident two years afterward. She was only 28 years old when she died. The deaths of his daughter and his girlfriend would have a profound impact on Reeves. He has cited their loss as the reason that he has avoided serious relationships ever since.
Reeves has also dealt with a serious illness – since 1991 when his sister was diagnosed with leukemia. He was her primary caretaker for many years until she went into remission in 1999. For the better part of his life, Reeves has been a supporter of cancer-fighting charities. He is known for donating massive sums of money to different organizations.
What does Keanu Reeves' name mean?
Reeves is of Chinese-Hawaiian heritage. When he was born, he was given the name Keanu, which means "cool breeze over the mountains." Perhaps some of the Zen-like quality of his name influenced his personality, for Reeves has a reputation for being one of the nicest people in Hollywood.
Stories of Reeves' generosity and kindness have become legendary. Fans recount tales of Reeves bringing lunch to movie sets for dozens of stagehands and extras, giving money to people in need, and of course, giving up his seat on the subway for those that might need it more.
Keanu Reeves lives a private life and is never seen on luxurious vacations or posing with expensive cars. He's remained humble, often cutting his own salary so that other co-stars can have better pay.
Reeves has a whole new generation of fans
Recently, Keanu Reeves has experienced a massive career resurgence. Thanks to a handful of juicy roles in films like John Wick: Chapter 3 and Always Be My Maybe, a whole new generation of viewers are learning about Reeves and his singular talents. Fans also love his approachable, easygoing nature and his genuine kindness – which is certainly all too rare these days.
It's hard to tell what will come next for Keanu Reeves. He has proven that he is interested in a wide range of roles instead of being typecast in one particular formula. He certainly has nothing to prove.
Fans do have several exciting projects of his to look forward to, including the next installment in the ever-popular Bill & Ted series, Bill & Ted Face the Music. Reeves will also be lending his talents to a few upcoming action movies, with release dates not yet specified.
If any star in Hollywood deserves the fame and accolades, it is Keanu Reeves. A truly nice guy with a heart of gold.