Keanu Reeves Once Wore Dolly Parton's Iconic Playboy Cover Outfit for Halloween: Her Reaction Is so Dolly
Keanu Reeves once wore Dolly Parton's famous Playboy cover outfit for Halloween — and not a recreation of the costume, either. The actor sported the actual bunny ears, bow tie, and top worn by the singer for the 1978 cover. Reeves told the story of how he had access to Parton's costume and her response to the actor squeezing into her outfit was too cute.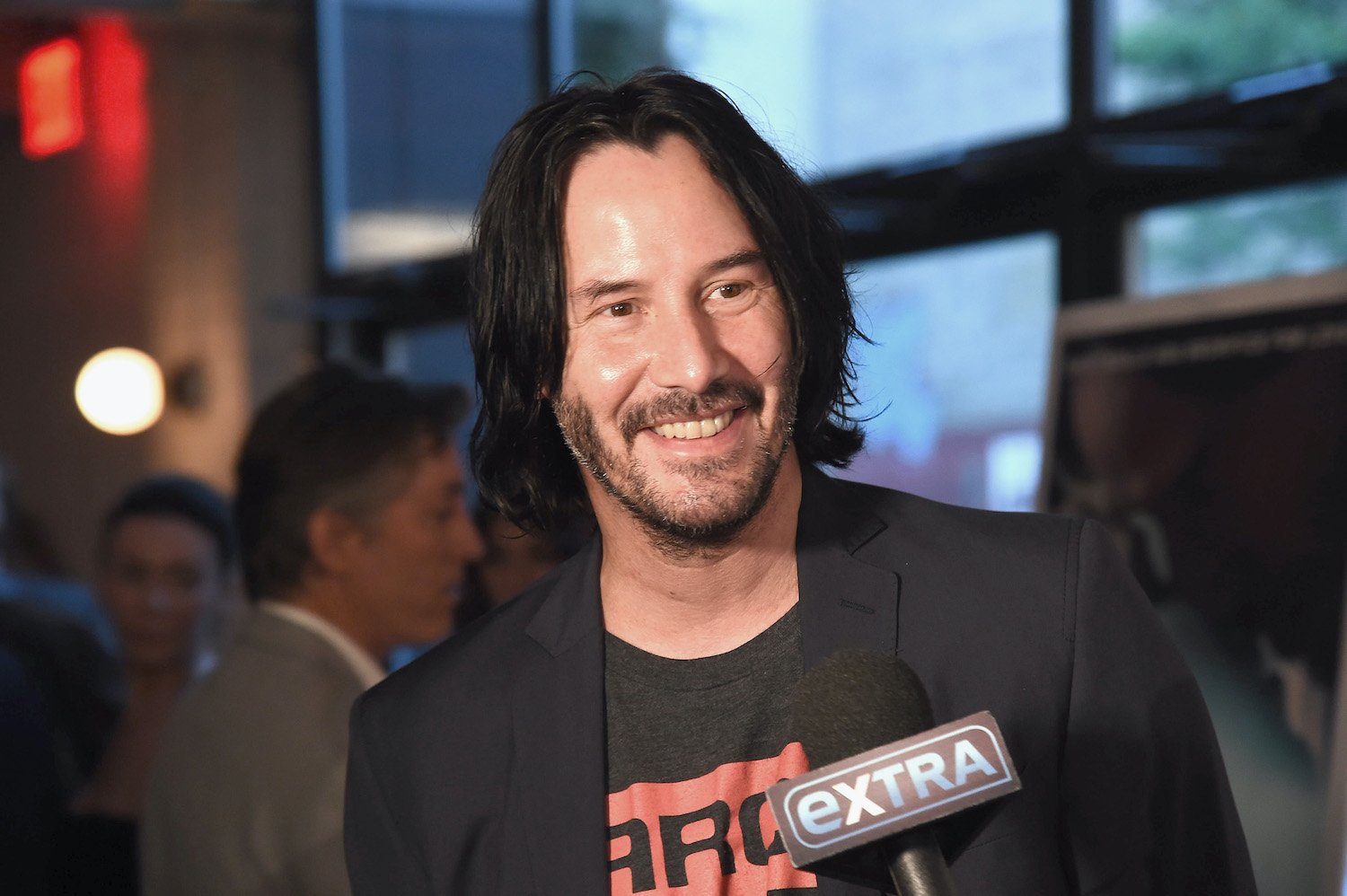 Keanu Reeves explained how he wore Dolly Parton's Playboy cover costume for Halloween
During a 2011 appearance on The Graham Norton Show, Reeves shared the story of how he had access to the iconic costume. "Your mother … she was a costume designer," the host said. "She, apparently, designed what Dolly is wearing on this [Playboy magazine cover]. But this outfit was in your house?"
"Yeah. I wore that for Halloween," Reeves answered.
As the audience had a laugh, Norton said, "You're not joking, are you?" The actor wasn't joking, it turns out, and explained that he wore the bunny ears and bow tie to a Halloween party when he was a teenager.
"Well, I wasn't like 14 — I was 16. I got on public transportation," he explained. "Well, the thing was, I didn't have the shoes. I had the ears, I had the bow tie, I had the top. I didn't have the cufflinks. It was the stockings — that I didn't shave my legs — and I was wearing these really ratty sneakers. And then I was on the streetcar going to this Halloween party at the performing arts high school that I went to."
Dolly Parton had the sweetest reaction to Keanu Reeves wearing her Playboy look
In 2019, Parton took to Instagram to share photos of her and Reeves hanging out at The Talk, where the actor shared the story of his epic Halloween costume.
"A few weeks ago backstage at @thetalkcbs I got to reconnect with Keanu Reeves," Parton captioned the pics that showed the two posing and having a conversation. "I think he said something about wearing a pair of bunny ears that used to be mine? [winky emoji] [bunny emoji]."
Former CCO of Playboy, Cooper Hefner, tweeted a clip of the talk show moment. "Keanu Reeves shares his story with the women of @TheTalkCBS about wearing Dolly Parton's @Playboy Bunny outfit, a wardrobe he apparently collected from his mom who worked on the set for Dolly's cover. This made me laugh. What a funny story."
"I was in performing arts high school and Dolly Parton had done the cover of Playboy and so she had the bunny outfit," Reeves explained on The Talk. "I wore that for Halloween. Thank you, Dolly! So I was on a streetcar in Toronto in 1983 wearing that — oh, and stockings."
Sadly, according to Reeves, "there's no evidence" of him wearing Parton's outfit.
RELATED: Keanu Reeves Had a Legendary Rocker for a Babysitter and His 1 Memory From the Time Is so Bizarre