'Keeping Up With the Kardashians' Apparently Can't Compete With '90 Day Fiancé'
Keeping Up with the Kardashians has been around for over thirteen years, a reality show that many viewers have grown up with. From the early days of the show, when Kylie Jenner was an innocent ten-year-old, to the upcoming eighteenth season, that promises all kinds of new drama within the family, Keeping Up with the Kardashians has become a fixture in pop culture.
Still, there have been some issues with the show in recent years, and some fans have speculated that the show could soon be facing its end — especially with the rise of a competing show that has become incredibly popular.
'KUWTK' is moving to Thursday nights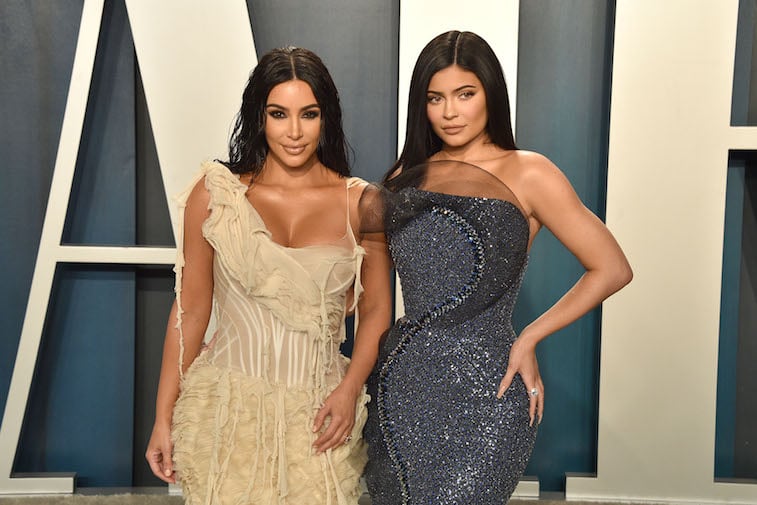 The eighteenth season of Keeping Up with the Kardashians is set to premiere at the end of March, and while many fans are excited, the E! network recently made a startling announcement. The network revealed that KUWTK would be premiering on Thursday nights instead of its usual Sunday night timeslot.
Some fans on Reddit rushed to make sense of the announcement and discussed it online.
A few posters stated that moving the show to Thursdays could be a last-ditch effort to increase ratings for the floundering reality show. After all, Keeping Up with the Kardashians has been suffering from bad press and negative reviews for several seasons, with fans accusing the family of not seeming into it the show anymore.
Another fan on Reddit posted that the show was likely getting moved to Thursday nights because Sunday nights are when the show 90 Day Fiancé is on and that KUWTK "can't compete with that reality gold." 
'90 Day Fiancé' is a viewer favorite
Even though Keeping Up with the Kardashians has been on television since 2007, and comparatively, 90 Day Fiance is the new kid on the block, the newer show has captured scores of fans. 90 Day Fiance first premiered in 2014 and featured a relatively simple premise: it follows couples who have applied for or received a K-1 visa and have ninety days to figure out whether or not they should get married.
Each season of the show typically features either five or six couples, following them as they work through their issues, get to know each other and try to decide if they can make a long-term relationship work.
The show has become very popular with viewers of all ages and has even led to several spinoffs, including 90 Day Fiancé: Happily Ever After, and a series of digital shows. As a relatively new show, 90 Day Fiance still seems fresh and is able to maintain momentum from season to season – a problem that Keeping Up with the Kardashians has struggled with. 
Will 'KUWTK' get canceled?
With the popularity of 90 Day Fiance and other reality shows, Keeping Up with the Kardashians might be on borrowed time. After all, there are now plenty of other shows to choose from, and the reality landscape has changed a great deal from when KUWTK first premiered. In addition, the family seems rather unwilling to change their formula, even though the entire family has grown and evolved.
It is hard to say whether or not Keeping Up with the Kardashians could get canceled in the near future. However, the show is definitely due for a shakeup, and it is unlikely that moving it to Thursday nights will end up being the magic formula.
Fans and critics alike will certainly be watching the news and numbers surrounding the season eighteen premiere closely, to see whether or not the show is able to magically switch things around.