'Keeping up With the Kardashians': Is Kourtney Kardashian the Reason the Show Is Ending? Fans Think So
Kim Kardashian West has just announced via Instagram that Keeping Up With The Kardashians will be coming to an end. After fourteen years of filming, we've watched this family grow up side by side. Yet the series took a drastic turn after Kourtney Kardashian -the most interesting to look at- decided to leave the show. Is Kourtney the real reason Keeping Up With The Kardashians is ending? Fans think so.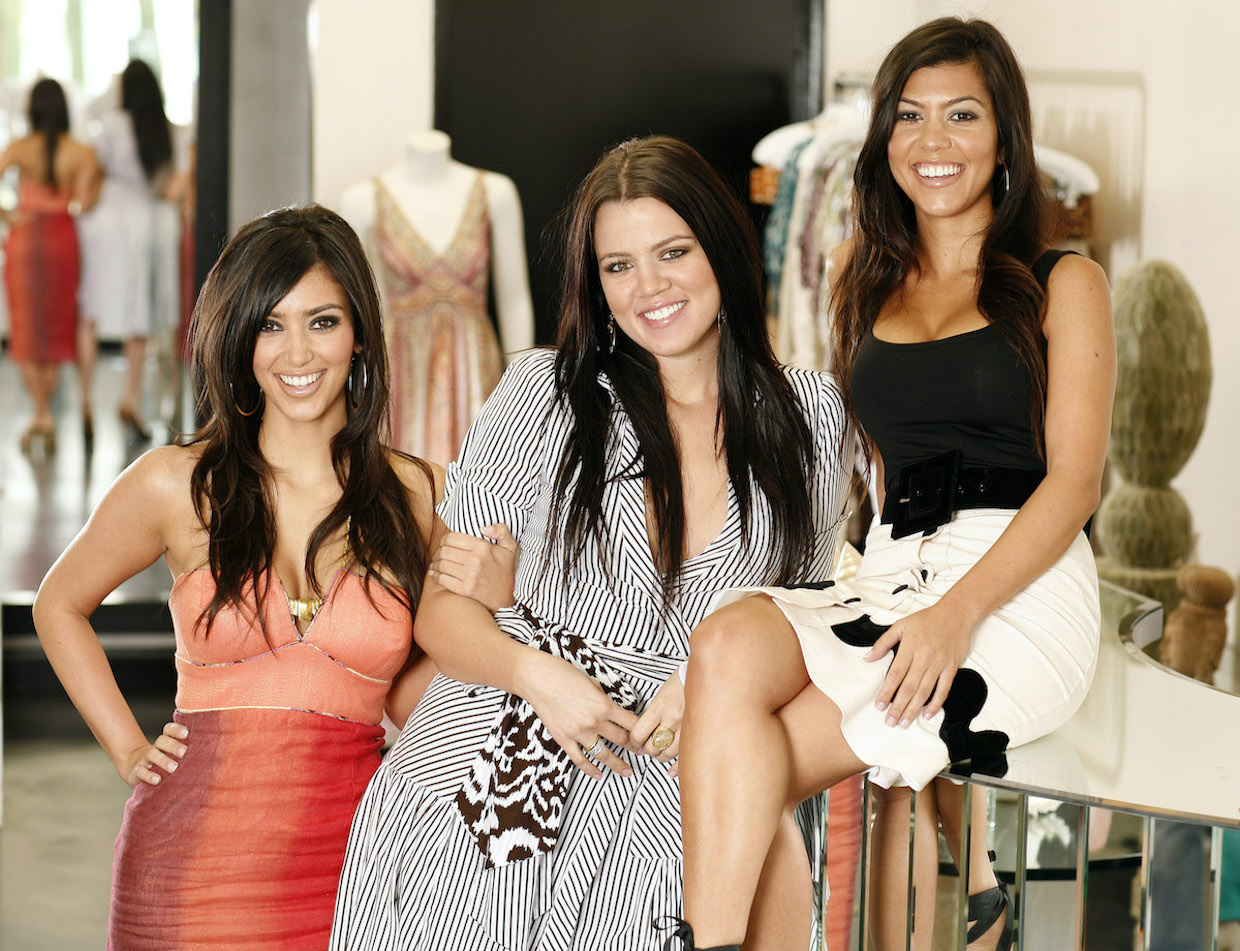 Kourtney Kardashian left the show because filming became 'toxic' 
The eldest Kardashian sister was tired of filming Keeping Up With the Kardashians and rightfully requested more privacy. On KUWTK, Kourtney confessed that having cameras following her every move had become incredibly draining.
She tells Vogue Arabia, "I have been filming the show non-stop for 14 years… Privacy is something I have come to value, and finding that balance of private moments with being on a reality show is hard. People have this misconception that I don't want to work, which isn't true. I am following my happiness and putting my energy into that which makes me happy." She adds, "I have been filming the show non-stop for 13 years, 19 seasons, and six spin-off seasons. I was feeling unfulfilled, and it became a toxic environment for me to continue to have it occupy as much of my life as it was."
Fans speculate Kourtney Kardashian is the reason why the series is ending
Kim took to Instagram to announce the end of the TV series. The reality star notes that it was a "difficult decision" to make, but that she is grateful for KUWTK fans.
"It is with heavy hearts that we've made the difficult decision as a family to say goodbye to Keeping Up with the Kardashians," she writes. "After what will be 14 years, 20 seasons, hundreds of episodes, and numerous spin-off shows, we are beyond grateful to all of you who've watched us for all of these years – through the good times, the bad times, the happiness, the tears, and the many relationships and children. We'll forever cherish the wonderful memories and countless people we've met along the way."
Although the Kardashian family claims there was no particular reason for ending the series, fans think the family decided to follow Kourtney's footsteps by choosing happiness over ratings.   
Kourtney Kardashian also left to spend more time with her kids
Regarding her desire to be more present with her kids, Kourtney tells Vogue Arabia, "Life was moving so, so fast, even after taking a break from the show and attempting to slow down and give more time to my kids. It wasn't until this time that I have been able to learn their needs again, see their strengths, and be able to be connected as deeply as I once was, before juggling so much. I always try my absolute best when I'm with my kids not to be on my phone, to be present in what we're doing, and have those moments where you're looking in each other's eyes and connecting. It's so important."