Kehlani Reveals Her and Mac Miller Had Plans the Day of His Tragic Death
R&B singer-songwriter Kehlani has achieved incredible success in the music business, with hits like "Gangsta" and "You Should Be Here." She finds herself constantly in headlines for the relationships she has with other musicians like rapper YG, with fans picking apart her every move. Amid all the drama, there was one special friendship that Kehlani had that ended in a tragic death, and she recently opened up about it.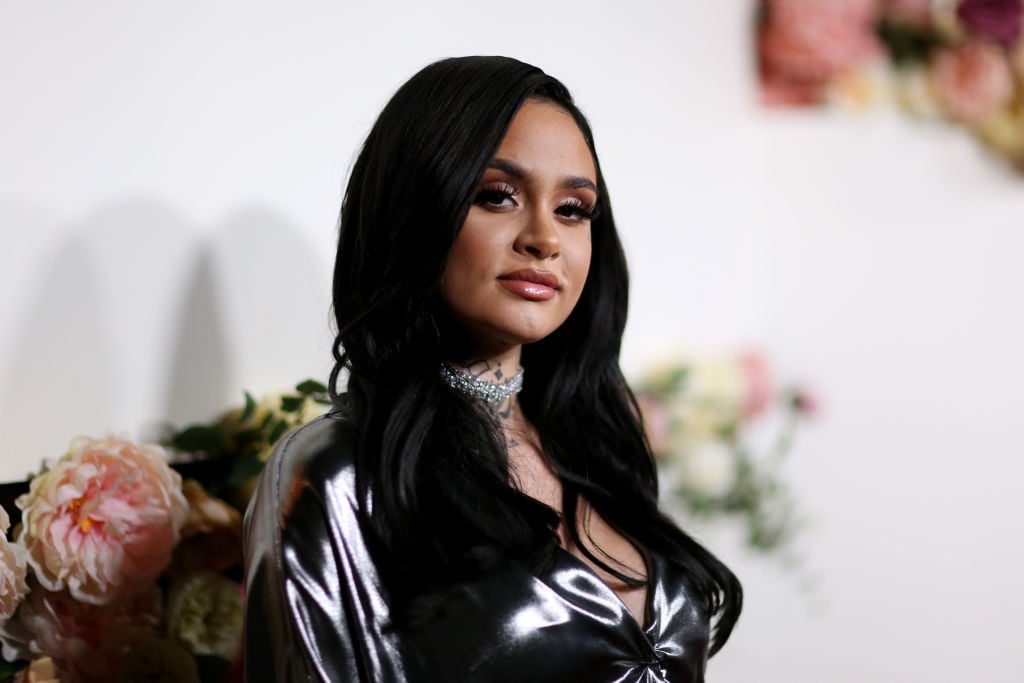 RELATED: Schoolboy Q Opens up About Mac Miller in an Emotional Interview
Kehlani and Mac Miller's intimate friendship
Malcolm James Cormick, more commonly known as Mac Miller, was a rapper who achieved success in the music industry and even had his own reality show. Sadly, Miller struggled with depression and substance abuse and died of an accidental overdose in 2018.
Kehlani and Miller were known to be intimate friends; they had even planned to get lunch together on the very same day that he died, Kehlani told Teen Vogue. The first time they ever met up in person, Kehlani has shared, they were supposed to create music together but had so much fun that they never ended up actually writing the song. She stated that she thinks they clicked so well because they were alike in the way they thought about fame; they focused on creating music and being grateful for the opportunity to do so, rather than the lifestyle of the rich and famous, according to DJ Booth. By the time of his death, Kehlani and Miller were talking every day and sharing intimate details of their lives with each other.
Kehlani wants Miller to be remembered for more than his struggles
Understandably, Kehlani was heartbroken to hear about Miller's overdose and subsequent death. Kehlani stated in an interview with DJ Booth after his death that she wanted him to be remembered as more than just his mental illness and his struggles; as a man who was full of compassion and bravery.
"How he left us all, it did leave a lot of room for people to judge him, and that's sad because he's so much more than that," she stated. "I want people to remember his humanity as they're listening to the music. Also, realize how much bravery and courage it takes to be that honest, be that self-aware, and be that real about things going on internally. He let us witness that entire journey," she declared, referring to the honest and vulnerable lyrics in many of Miller's compositions.
Kehlani thinks social media has led to more pressure on artists
In a recent Teen Vogue interview, Kehlani was asked what she thinks the underlying theme or root cause is when looking at celebrities who die of drug use; at such a young age, Kehlani has already lost 3 friends to drugs in only the last year and a half. She thinks that artists are under too much pressure by fans in the social media age.
She'd like to live in a world where there is room for many artists to succeed without being viciously compared or pitted against one another. "I've never been compared more in my life than last year and this year, and now it seems like every day I see a 'SZA, Kehlani, H.E.R., or Summer Walker — one of them has to go,'" she addressed in the interview. Kehlani thinks "cancel culture" also contributes to the suffering of young artists today, and would like to see more "boundless love" in which artists are allowed to make and learn from their mistakes.
Of the friends in the industry that she has lost to substance use, she stated: "I'm sure if they felt a little bit more successful, a little bit more loved, things might have gone a little different. Life might have been in a better place."