Kehlani Speaks Out About Unfair Comparisons to Beyoncé and Aaliyah
Kehlani is a talented artist who first burst onto the music scene in 2014. A classically-trained dancer, Kehlani worked as a member of a popular group before transitioning to solo success. She counts neo-soul artists like Lauryn Hill as among her top influences, but it is clear that Kehlani has a sound all her own. Recently, the up and coming young star opened up about what it is like to achieve fame in the age of social media, and why people should stop comparing different artists unfairly.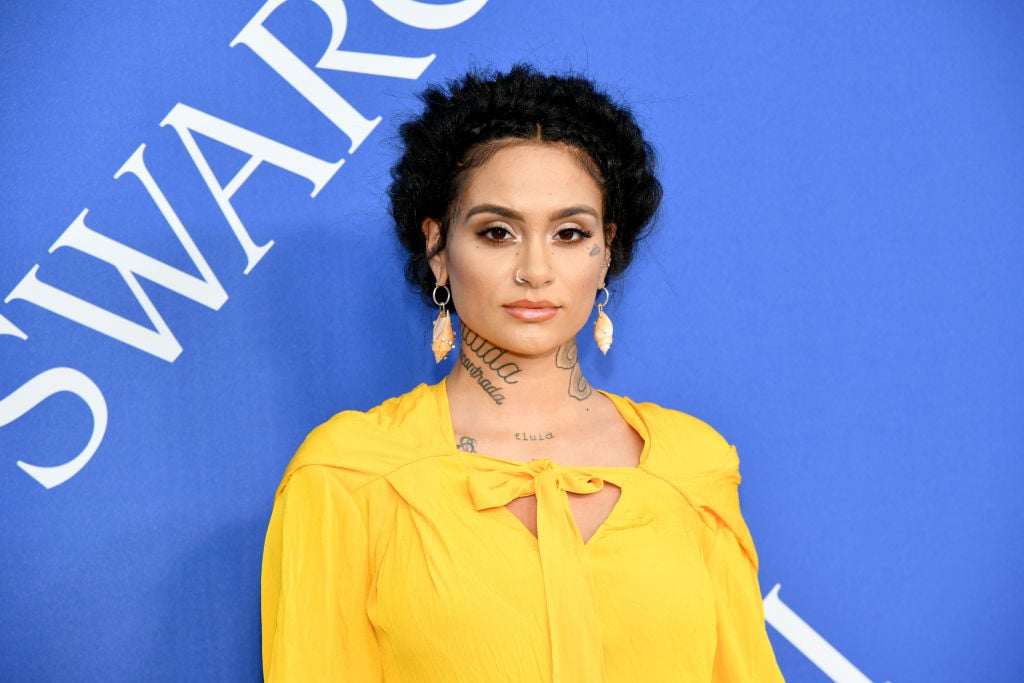 RELATED: Mischa Barton Believes Social Media Gives People More Agency Over Their Image
How did Kehlani become famous?
Kehlani was born in Oakland, California, in 1995, as reported by Famous Birthdays. Born into a multi-cultural family, Kehlani was raised by her aunt and lost her father to drug addiction when she was just a toddler. Kehlani trained as a dancer as a child and fully intended to pursue a dancing career, but after suffering a knee injury, she started to consider music as a viable alternative.
When she was fourteen, Kehlani joined the cover band PopLyfe. From 2009 until 2011, Kehlani toured and performed with the group, even making it onto the sixth season of the competition show America's Got Talent. Although PopLyfe didn't win, the group earned a lot of attention, with Kehlani's raw talent stealing the spotlight on many occasions. Kehlani left PopLyfe in 2011 and had a difficult few years trying to find her footing in the industry. It wasn't until 2014 that Kehlani was able to begin releasing music to SoundCloud, under the mentorship of Nick Cannon.
Kehlani has been vocal about unfairly comparing artists
After releasing her first mixtape in 2014, Kehlani began to enjoy some success once again. She started working with other successful artists and eventually released her second mixtape in early 2015. Over the next several years, Kehlani continued to develop her talents, opening concerts for artists such as Demi Lovato, Zedd, and Justin Bieber. In January 2017, Kehlani released her first full-length studio album, SweetSexySavage, and on May 8th, 2020, she launched her second album, It Was Good Until It Wasn't.
Kehlani is an outspoken advocate for what she believes in and doesn't mind speaking out about everything from home birth to pansexuality. Although she is a fan of social media and shares content with her fans on a regular basis, she recognizes that there are drawbacks to it. In a recent interview with Teen Vogue, Kehlani admitted that she "picks and chooses" her battles when it comes to social media. She said: "I get scrutinized so much … It's one of those things where I think I've been so open with how much it's affected me that people know I can be poked at, so they continue to poke." She also talked about the comparison game, and why people feel the need to unfairly compare artists from different generations: "That's why when people do that whole, 'These new girls, they need to be like Beyoncé and Aaliyah. Aaliyah would never be on Instagram, commenting back.' It's like, 'Bro, Aaliyah didn't have an Instagram! It didn't exist. Beyoncé was a whole grown adult before Instagram came out.' You can't compare us. We grew up getting dissected."
Beyoncé and Aaliyah are of completely different generations
Kehlani certainly has a point. Both Beyoncé and Aaliyah have dedicated, passionate fanbases, but that is where the similarities end. Aaliyah rose to fame as a teenager in the nineties, with the help of R. Kelly. She achieved the pinnacle of success at a very young age, well before the dawn of social media. There was an element of mystery surrounding Aaliyah that was never fully dispelled — and sadly, her story ended too soon when she was killed in a plane crash in 2001, at the age of twenty-two.
As for Beyoncé, she also became famous when relatively young, but she enjoyed her rise to prominence at the start of the digital age. Celebrities enjoyed much less privacy than the previous generations, and even though Beyoncé has managed to keep her personal life under the radar, fans still know a lot more about her marriage, kids, and habits than they ever did about Aaliyah. All in all, comparing the two is like comparing apples to oranges. Both are iconic women in their own right, and have contributed a great deal to the world of music — but each in their own, distinct way.