Keith Urban Says His Marriage to Nicole Kidman is 'Life-Giving' — Here's Why
Keith Urban and Nicole Kidman met in 2005 and married in 2006, just a month after they started dating. For most people, that wouldn't be enough time to get to know each other. And skeptics didn't hesitate to voice their doubt on the longevity of Urban and Kidman's marriage.
Nearly 15 years later, the couple is still going strong and Urban doesn't shy away from complimenting his wife and marriage. In fact, Urban has gone on record to call his marriage "life-giving."
Keith Urban and Nicole Kidman are both Australian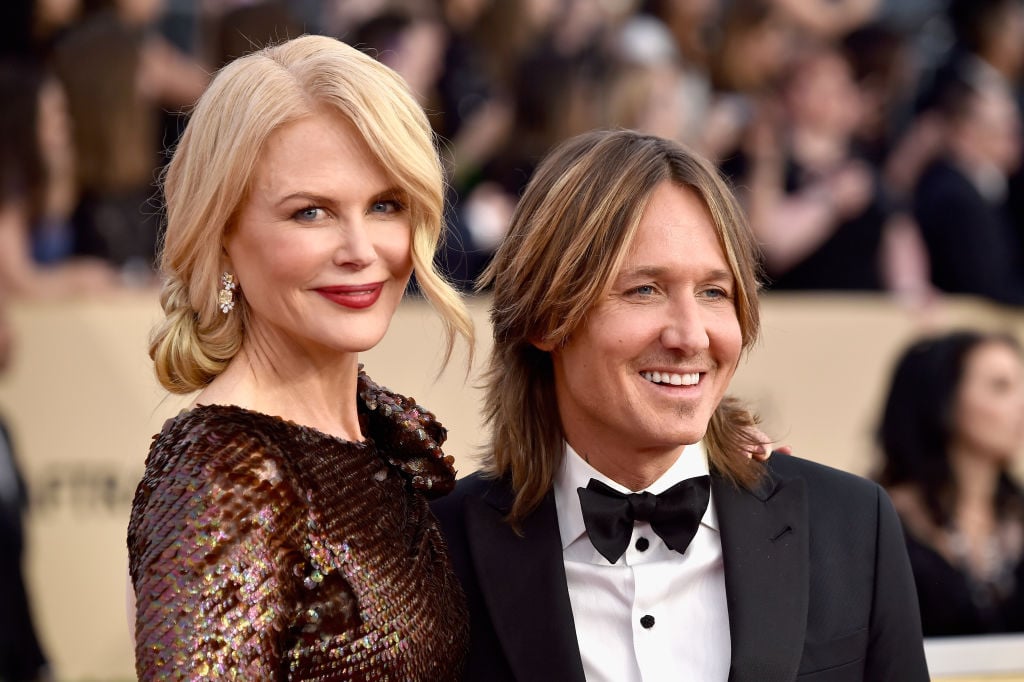 Although Kidman was born in Honolulu, Hawaii, she is of Australian descent. Her parents were in Hawaii on educational visas at the time of her birth. They returned to their native Sydney when she was about three years old, and she grew up there.
Urban was born in New Zealand, but he is also Australian. He and Kidman met in Los Angeles at a gathering of Australian folks called G'Day USA, and they maintain homes in Sydney and Sutton Forest (New South Wales), Australia.
Nicole Kidman and Keith Urban support each other
Kidman and Urban show lots of PDA, especially at awards ceremonies. They appear to have each other's backs both in front of cameras and in private. Always at each other's side, their support for one another is obvious.
When Kidman won Best Actress in a Limited Series at the Golden Globe Awards, she gave a special shout out to her husband from the podium. At the Cannes Film Festival, Urban was seen whispering something into his wife's ear and the two shared a long embrace.
At the American Music Awards, Kidman admitted to interviewers that she loves watching Urban perform and although she sees him do it often, it never loses its power. When Kidman was nominated for Outstanding Performance by a Female Actor in a Miniseries or Television Movie for her portrayal of Grace Kelly in Grace of Monaco at the 2016 Screen Actor's Guild Awards and Urban was asked if he liked Marilyn Monroe or Grace Kelly better, he replied that he liked Nicole Kidman best.
At the 2013 Oscars, Kidman told an interviewer on the red carpet that her husband had chosen her dress, and she loved it. Kidman could not have looked prouder when Urban was interviewed about his 2017 Country Music Television nomination.
Urban uses his relationship with Kidman as inspiration for his music. His song "Gemini" features a line that alludes to Kidman's feistiness in the bedroom. While many may get angry about such a public revelation, Kidman said she knows that she is a muse for his music, and she doesn't want to censor it.
Nicole Kidman is a good mom
Kidman is the mother of four children. While they were married, she and Tom Cruise adopted two, Connor and Isabella, who remained with their father after the divorce. Kidman and Urban have two daughters: Sunday Rose, who is ten, and Faith Margaret, who is eight.
Urban said about his wife: "She's an extraordinary mum. She really, really is."
He loves being a father but admits Kidman is the one who knows how to parent and make sure everyone is taken care of.
"The girls are very, very, lucky," he said.
He likes how she listens to them and honors their feelings. That's not how he was brought up, and he appreciates that it's what his daughters have.
How Nicole Kidman saved Keith Urban
Not until after they were married did Kidman realize that Urban had a problem with alcoholism. She gathered some of his closest friends for an intervention. Urban went into rehab at her insistence and has stayed on top in the world of country music ever since.
She supports him, she's a great mother to his children, and she saved him from his alcoholism. Not only has she changed his life, but she has also given him life. He admits this too.
Urban told Kicks Country 99: "Thankful that, well, my marriage is just, it's life-giving, not just life-changing, it's been life-giving for me. And from there, we created life, and that's just beautiful, absolutely beautiful. And the effect that all of that has had in my work, has given life to it too, given it a sense of purpose and really deepened the experience for me."