Kel Mitchell Reveals 'Good Burger 2' Is 'Like Part 1 on Steroids!' [Exclusive]
If actor Kel Mitchell and Saturday Night Live's Kenan Thompson were going to return to Good Burger, the Good Burger 2 script had to be perfect.
A slew of remakes, reboots, and sequels poured out of Hollywood over the past three years, likely from a demand for comfort viewing due to the pandemic. Some sequels faired relatively well, however many hit like a lead balloon.
"That's why you heard about it and didn't hear about it," Mitchell told Showbiz Cheat Sheet. "Because we really wanted the script to be really good. We don't want to ruin Good Burger 1. But now the script is really where it needs to be and fans are going to love this. It's great. That's why we're super excited about it."
Ed resurfaced on 'All That' before 'Good Burger 2'
Mitchell teased a Good Burger 2 table read on Instagram when he shared a video of the script cover in October. "Now we're cooking!" he captioned the video. "Table read went really good! Good vibes! Good Laughs, Good Burgers!"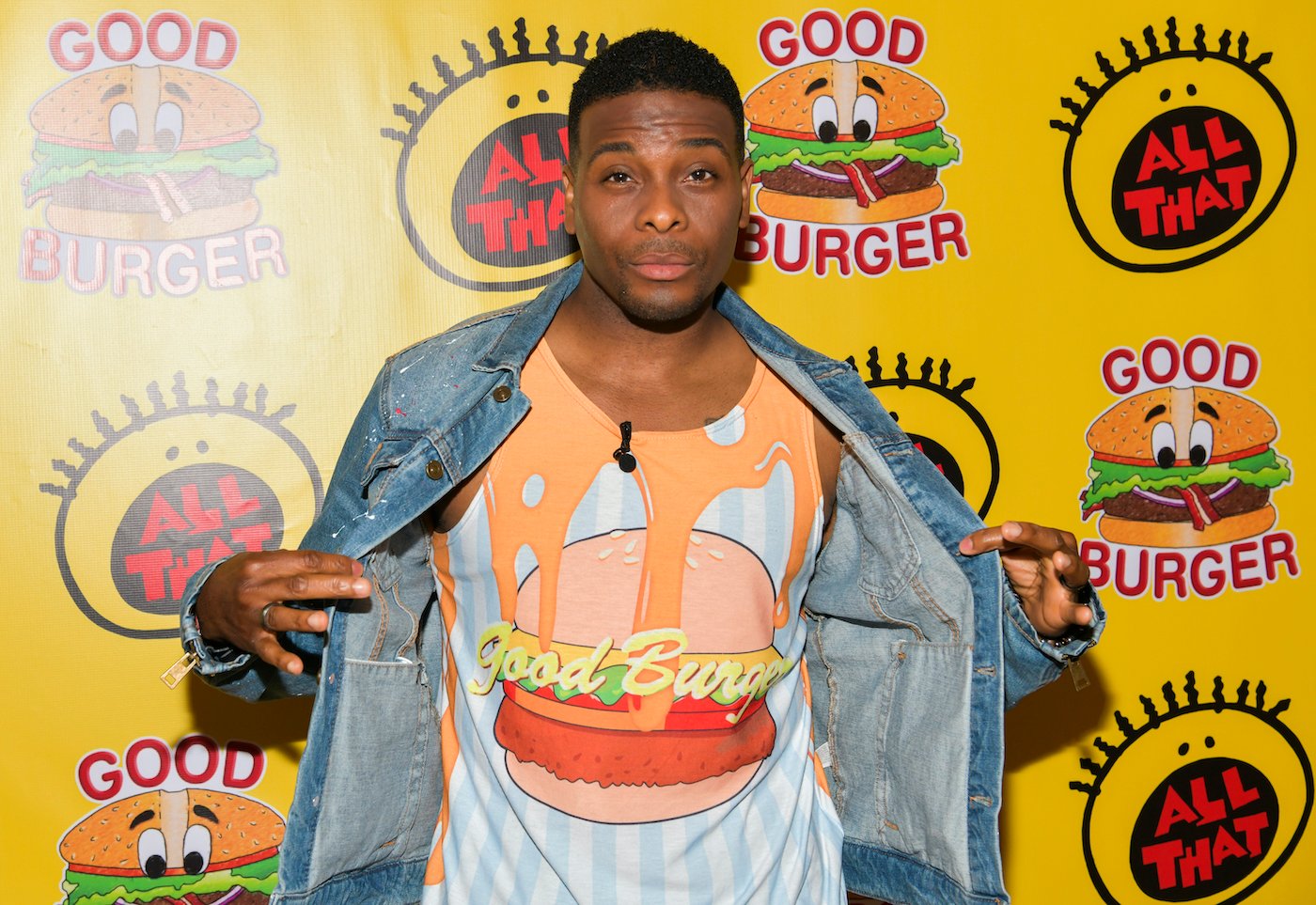 He's enthusiastic about revisiting Ed, a character he's wondered about as an adult. "I've always explored [what happened to Ed]," Mitchell said.
"People hold Ed dear to their hearts. So they talk about it even on Instagram and things like where he could be. And then in 2018, we did the All That reboot, with a whole new cast of kids. They asked if I could be Ed. I knew I was producing it, but the writers were like, 'Hey, can you get back into Ed's suit?'"
'Good Burger 2' will be kicked up comedy, Kel Mitchell reveals
While he wouldn't spill any tea about Good Burger 2, Mitchell said the film will appeal to the original fan base, but also the new fans the comedy attracted through the years.
"So we got to see it again in this generation, which gave him even more of a fan base, even more so," he recalled about Ed's return on the All That reboot. "We're taking a lot of that into consideration with part two. We're catering towards the ones they saw in the beginning and then the ones that are being introduced to it via Netflix or Nickelodeon."
"You know like I can't say too much. I will say it's like part one on steroids!" he laughed. "The ones that saw it originally, they're going to like, 'Yo! OK, I remember that. I saw what they're doing.' Yeah, you're gonna be excited like that."
When will 'Good Burger 2' come out?
Good Burger fans won't have to wait much longer for the sequel. Mitchell said the film should be released, "Definitely in the near future," he teased. "Very, very soon. Like this is constantly a conversation. Meetings with my team, Kenan's team … Paramount. Yeah, it's going down."
In an interview with ET, Thompson said, "It's closer than it's ever been," about a Good Burger 2 release. "So, I don't think anything is gonna derail it."
Showbiz Cheat Sheet asked if fans can anticipate a 2023 release. Mitchell replied, "Yes, it's on the way!"