Kelis Stopped Making Music With Pharrell For This Reason, And Never Will Again
Whether you know her as the ex-wife of Nas or as a trailblazing artist, fashionista, and chef, Kelis has been on the pop scene for two decades. At the end of 2019, she recognized the 20-year anniversary of the release of Kaleidoscope, her debut album produced on the Star Trak label with Pharrell Williams and Chad Hugo of The Neptunes.
While the creation of Kaleidoscope was an achievement, Kelis has some ill feelings attached to it and her former partners.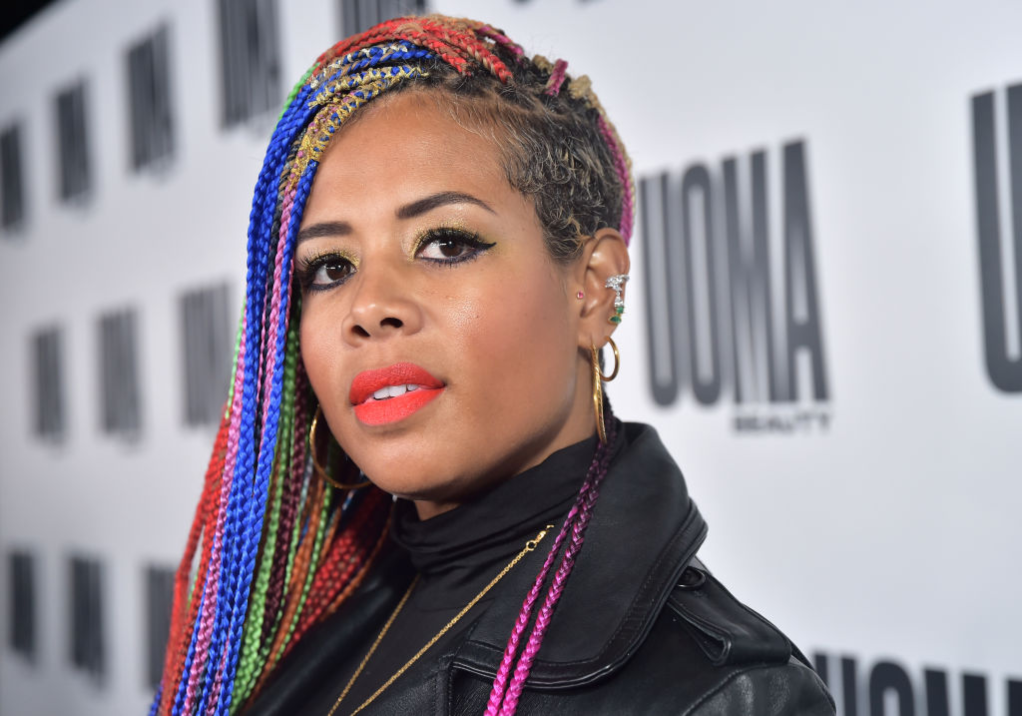 Where things started to go wrong with Kelis and Pharrell
Kaleidoscope wasn't exactly a booming commercial success, but the album became a cult favorite and gained Kelis lots of fans. Built from scratch in a Virginia lair alongside Pharrell and Hugo—a.k.a. The Neptunes—the project was distributed through Virgin Records on the Star Trak imprint, which belonged to Pharrell and his team.
At 19, Kelis considered them her friends and worked well with them creatively, but she admits that she was young and naïve when it came to the business side of things. In a recent interview with The Guardian, the "Caught Out There" singer shared that she didn't make any money from the album's sales or publishing because her friends—the Neptunes—and the label lied to her.
"I was told we were going to split the whole thing 33/33/33, which we didn't do." She added that there was some deception going on with "the Neptunes and their management and their lawyers and all that stuff."
Kelis barely feels the need to celebrate 'Kaleidoscope' but isn't angry
Kelis told The Guardian that her friends (Pharrell and Hugo) pushed her to sign an agreement and she trusted them, even if she didn't read the fine print. It took her some time to realize what was going on financially because she was satisfied with what she was earning through touring. But things came to a head when it was time to work on her third studio album, Tasty.
She decided to bring in other producers and that caused friction. Eventually her relationship with the Neptunes crumbled. But she still feels the sting of not receiving royalties, and says they essentially stole her publishing.
Kelis told Vice i-D:
"Fast-forward 10 years and I didn't think for one second, did I get paid for that? Were they fair to me? Did they give me what they said they were going to give me? Someone might argue that I was wrong, since I didn't ask the right questions. It's not a new story, it happens all the time."
When asked why she wasn't angry, she spoke about her faith and how it's kept her grounded about the situation. She believes that one reaps what one may sow. But when The Guardian questioned her about working with Pharrell again, she said, "Ummm, at that point there's having faith and there is also just stupidity."
What projects does Kelis have lined up next?
Though she has fans all over the globe, Kelis will be marking Kaleidoscope's anniversary with a European tour this spring, according to Vice. She also has plans to drop an EP sometime this year, but she didn't share any details about the sonic direction for the new music.
2014's Food was her last studio album, but now that she's living peacefully on a farm in the outskirts of Los Angeles, something tells us her next musical outing will be mellow and chill.