Kelly Clarkson Accuses Estranged Husband Brandon Blackstock of Over Charging Her In Fees As Her Manager
Kelly Clarkson may be listening to her hit single "Stronger" to get her through her difficult divorce proceedings with Brandon Blackstock. In addition to a child custody battle, the estranged couple is now fighting over money. Blackstock says Clarkson owes his talent agency millions of dollars, while Clarkson is accusing Blackstock and his company of fraud.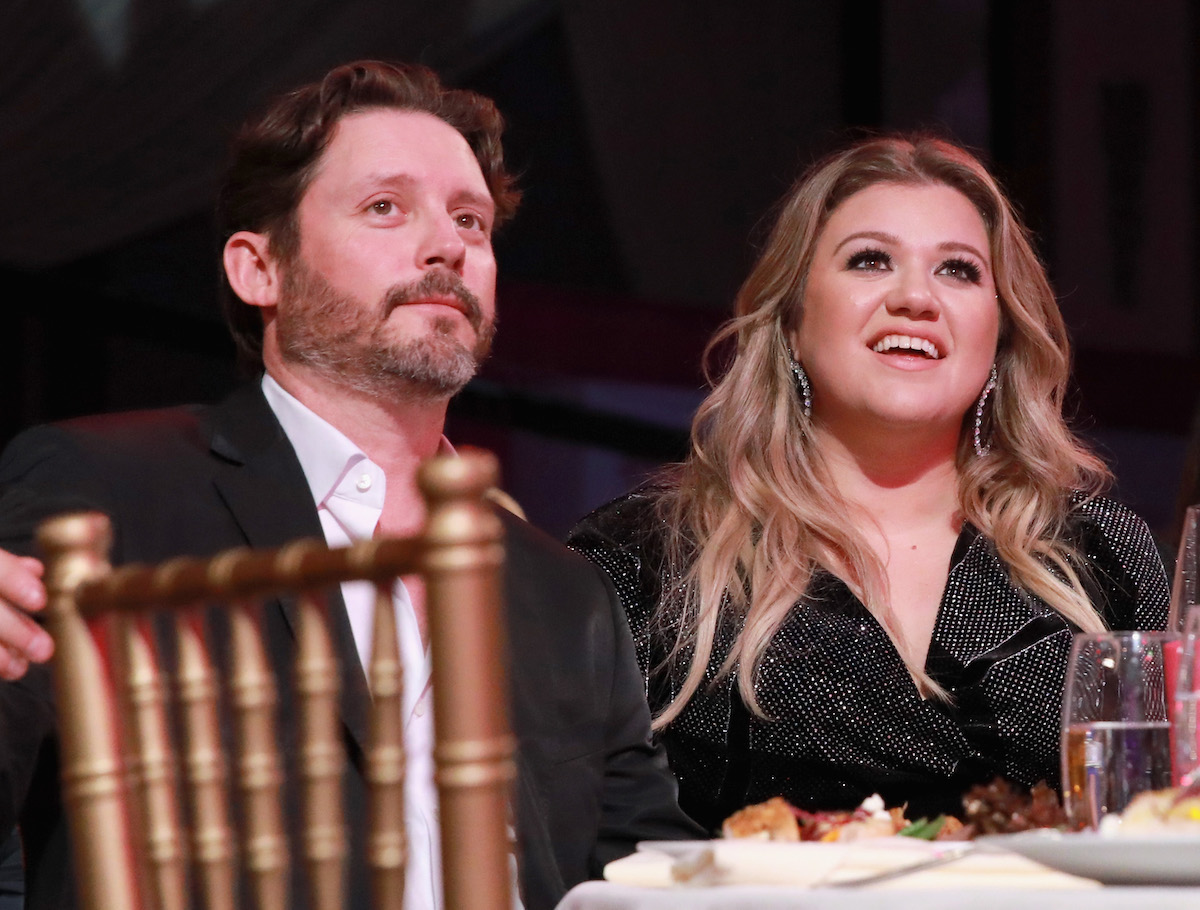 Kelly Clarkson says Brandon Blackstock cost her millions of dollars in fees
In response to Blackstock's legal claim that Clarkson owes his talent agency $1.4 million in unpaid commission, Clarkson is firing back in her own lawsuit. She accuses Blackstock of costing her a fortune in fees.
TMZ reports Clarkson alleges Brandon wasn't legally allowed to operate as a talent agent due to him never obtaining a license to do so. As a result, she says their initial contract should be void.  
Clarkson is requesting that all money paid to Blackstock's agency is returned to her. Prior to their split, Clarkson was repped by Blackstock's agency for 13 years. 
Related: Did Kelly Clarkson and Brandon Blackstock Sign a Prenup?
Blackstock's lawyer tells TMZ: "The labor petition conveniently ignores the fact that Kelly had her own licensed talent agency CAA at all times. While Starstruck Management Group provided talent management services on her behalf, it did so at all times that CAA was her agency of record."
His lawyer continues: "It is unfortunate that Kelly is again attempting to avoid paying commissions that are due and owing to Starstruck to try and achieve some perceived advantage in her ongoing custody and divorce proceedings."
Blackstock's legal claim alleges the agency is owed commission for Kelly's time as a judge and coach on The Voice, as well as from her popular NBC talk show. 
Kelly Clarkson awarded primary physical custody of her children with Brandon Blackstock
Clarkson and Blackstock aren't just fighting over money, the former couple is also fighting over custody of their children. Per People Magazine, a California judge has deemed Clarkson to be the more fit parent for primary physical custody. 
The judge's ruling reads: "The Court finds that under the circumstances present in this case, the interest in providing stability and continuity for the minor children weighs in favor of Petitioner having primary custody," People notes the court document reads, referring to Clarkson.
Related: Kelly Clarkson vs. Brandon Blackstock: Who Has a Higher Net Worth?
The document continues: "The level of conflict between the parents has increased. The parties have a difficult time co-parenting due to issues of trust between them."
According to the ruling, Clarkson will allow her ex, who lives in Montana full time, to visit the children regularly. They will also split the holidays. Court documents state the children spent the Thanksgiving break with Blackstock.
For the upcoming Christmas holiday, the arrangement notes that Blackstock will have the children starting on Dec. 19 through Christmas Day at 2 pm. Clarkson will then have the children Christmas afternoon through the end of the New Year's holiday.
OK! Magazine reports that aside from the holiday schedule, the custody arrangement allows Blackstock to have the children every first, third, and fifth weekend of each month at his Montana ranch.