Kelly Clarkson Gave One Direction a Song Because of This Celebrity
One Direction performed a number of songs written by famous artists. For example, Kelly Clarkson write a song for them. Interestingly, Clarkson wrote the song because another celebrity convinced her to do so. Here's what Clarkson thought about One Direction.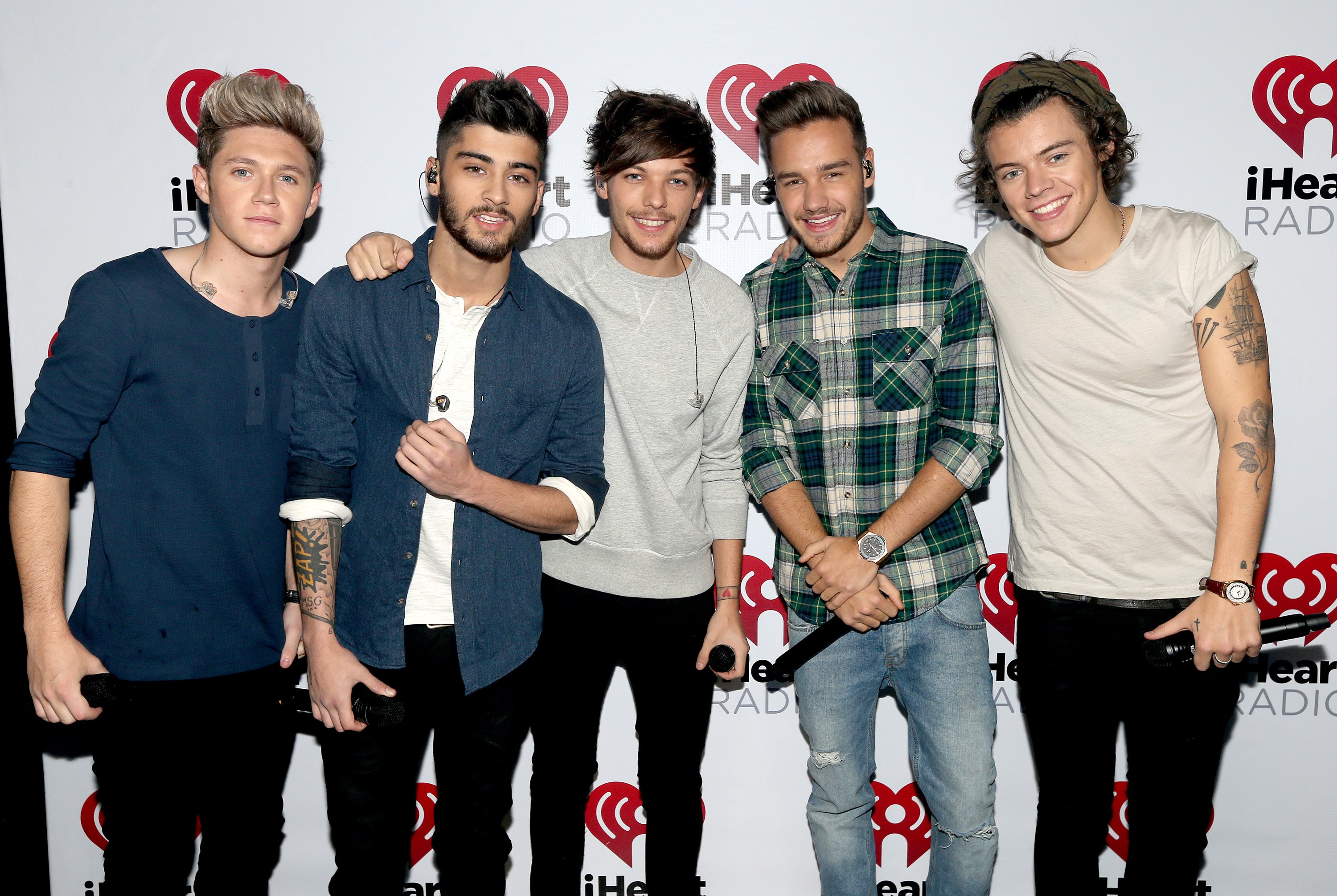 This celebrity convinced Kelly Clarkson to give a song to One Direction
Clarkson and One Direction have one major thing in common: they both became famous through reality television. Clarkson came to prominence through American Idol whereas One Direction formed and became famous through The X Factor. Simon Cowell served as a judge on both shows. Clarkson revealed how Cowell convinced her to give a song to One Direction.
"When Simon Cowell put me forward to write for One Direction I said: 'Let me hear them first,'" Clarkson told Press Party in 2012. "Simon has been really supportive since I won American Idol. 'Tell Me a Lie' is the cut I've got on 1D's album, as I like the story of them, how they came together as a group. While I wrote the song for me, it didn't fit in the current album, as I never want an album to sound like one thought." When she gave the interview, her current album was Stronger, which included the hits "Mr. Know It All" and "Stronger (What Doesn't Kill You)."
How Kelly Clarkson reacted to One Direction and their version of 'Tell Me a Lie'
According to Daily Star, Clarkson was pleased with the boy band's version of "Tell Me a Lie." She described the song as "cute." In addition she was glad the members of One Direction enjoyed the song.
Clarkson revealed why she thought One Direction found success in the United States. "One Direction have worked so well in America as well as the U.K. because people love a story, plus they have this innocence about them that attracts people," she told Press Party. "There's a lot of British talent doing well in America right now. I'm a huge fan of Ellie Goulding and Jessie J."
How the world reacted to One Direction's 'Tell Me a Lie'
One Direction never released "Tell Me a Lie" as a single. However, the track's parent album, Up All Night, reached No. 1 on the Billboard Hot 100. Up All Night performed better commercially than every other One Direction album. While "Tell Me a Lie" didn't make it to the radio, Up All Night reached a lot of people. 
Kelly Clarkson performed this One Direction song
This wasn't the end of Clarkson's connection to One Direction. Part of The Kelly Clarkson Show is a segment called Kellyoke (a pun on "karaoke") where Clarkson covers popular songs. She's performed "What Makes You Beautiful" for Kellyoke. Clarkson and One Direction have had significantly different careers, but they still crossed paths in a major way.