Kelly Clarkson Opens Up About Her 'Horrible' Divorce
Kelly Clarkson is a world-renowned music star and television personality. The winner of the first season of American Idol, she has successfully remained on the top of the charts for nearly two decades. In recent months, the success of Kelly Clarkson's popular TV talk show has helped endear her to a whole new audience of fans.
But all the while, her personal life has been going through the wringer. In a recent episode of her talk show, Clarkson opened up about divorce. She revealed the hardest part of separation for her. 
What is Kelly Clarkson best known for?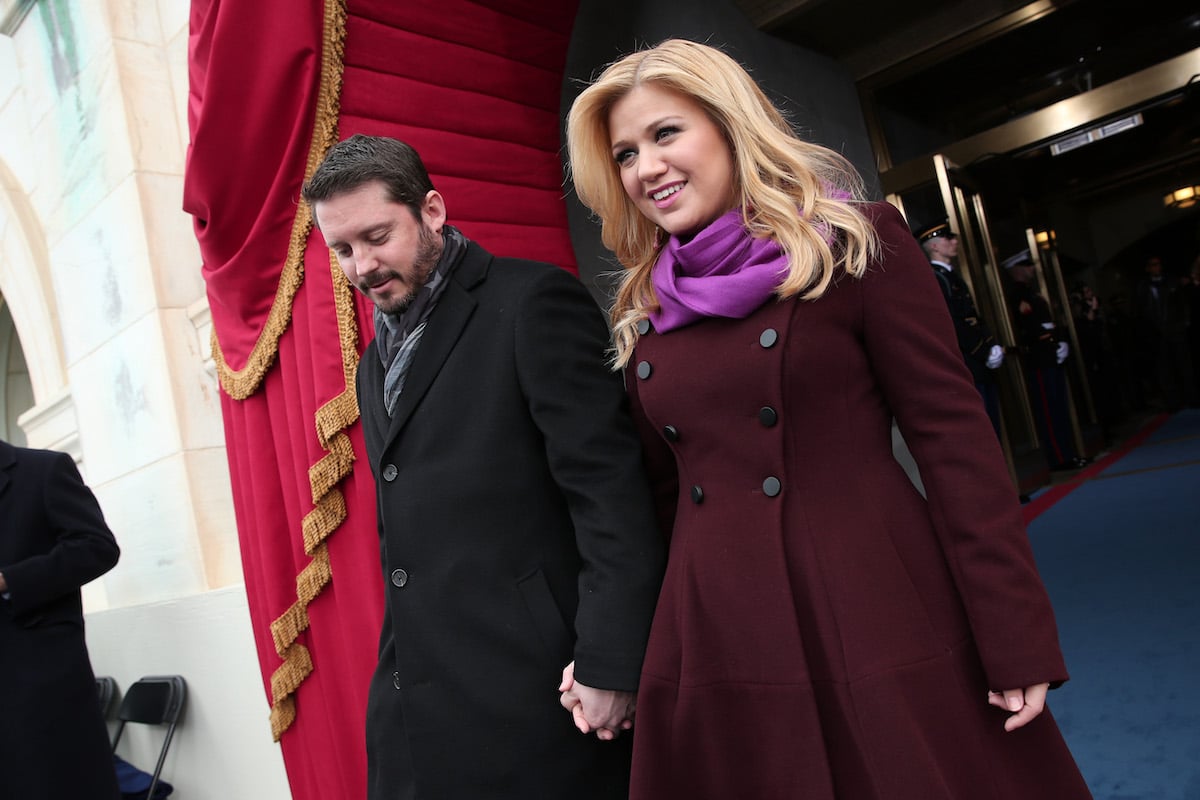 Kelly Clarkson was born in Texas in 1982. As a child, her soaring voice impressed everyone who heard it, and by the time she reached high school, Clarkson was performing in local shows and pageants, all while trying to score a record demo. After failing to snag the deal she was looking for, Clarkson tried to make ends meet by working a variety of odd jobs, according to Biography, including waitressing at a comedy club.
In 2002, Clarkson was chosen to appear on the premiere season of American Idol. Her golden voice and easygoing, charming personality helped her advance in the early part of the season, and she was ultimately named the winner. Over the next several years, Clarkson worked hard to further her career in the music business, releasing hit songs such as "Breakaway" and "My Life Would Suck Without You." She received critical praise for her writing skills as well as her unique ability to remain true to herself.
When did Kelly Clarkson marry Brandon Blackstock?
Unlike many other high-profile singing sensations, Kelly Clarkson has kept her romantic life relatively drama-free. In 2006, she first met Brandon Blackstock, the son of a prominent music manager. At the time, he was married, according to Women's Health, but when their paths crossed in 2012, he was separated, and he and Clarkson began dating. 
Less than a year later, Clarkson and Blackstock got engaged. In October 2013, the two tied the knot in a stunning Tennessee ceremony. The couple went on to welcome two children: daughter River Rose, born in June 2014, and son Remington Alexander, born in April 2016. Additionally, Clarkson is a stepmother to Blackstock's two children from his previous marriage. All in all, it seemed Clarkson and Blackstock had a charmed life. But in June 2020, Clarkson filed for divorce from her husband of seven years. Some reports have indicated their divorce has gotten especially ugly, with Blackstock asking for $436,000 a month in spousal and child support. 
What did Kelly Clarkson recently say about her divorce?
Kelly Clarkson has tried to keep many of the messy details of her divorce under the radar. However, in a recent interview on her talk show with author Glennon Doyle, Clarkson let some of her emotions out.
"Glennon, you write about the public fallout from your divorce — I'm obviously going through one right now. It's horrible. There are so many hard parts. The hardest for me is the kids," Clarkson said, according to Yahoo! Entertainment. "I always think as women, we're trained to take it all on and you can deal with it and you're fine. But it's your babies that you worry about."
It's clear Clarkson is going through a tough time. And even though she was awarded primary physical custody of the two young children she shares with Blackstock, according to Yahoo! Entertainment, she is clearly still dealing with the fallout from her divorce. 
Stay tuned to Showbiz Cheat Sheet for all the latest entertainment news!