Kelly Price on Meeting and Working With Mariah Carey and Whether Carey Displayed Diva Behavior
Kelly Price worked with Mariah Carey as a background singer at the start of both of their careers. Price eventually began arranging Carey's vocals.
Kelly Price has weathered the storm, both personally and professionally. The R&B and gospel singer has been in the music industry for over three decades and has overcome issues related to music executives telling her that she'd never make it as an artist because of her being plus-sized. Luckily, there were others who thought otherwise. One of whom is Mariah Carey.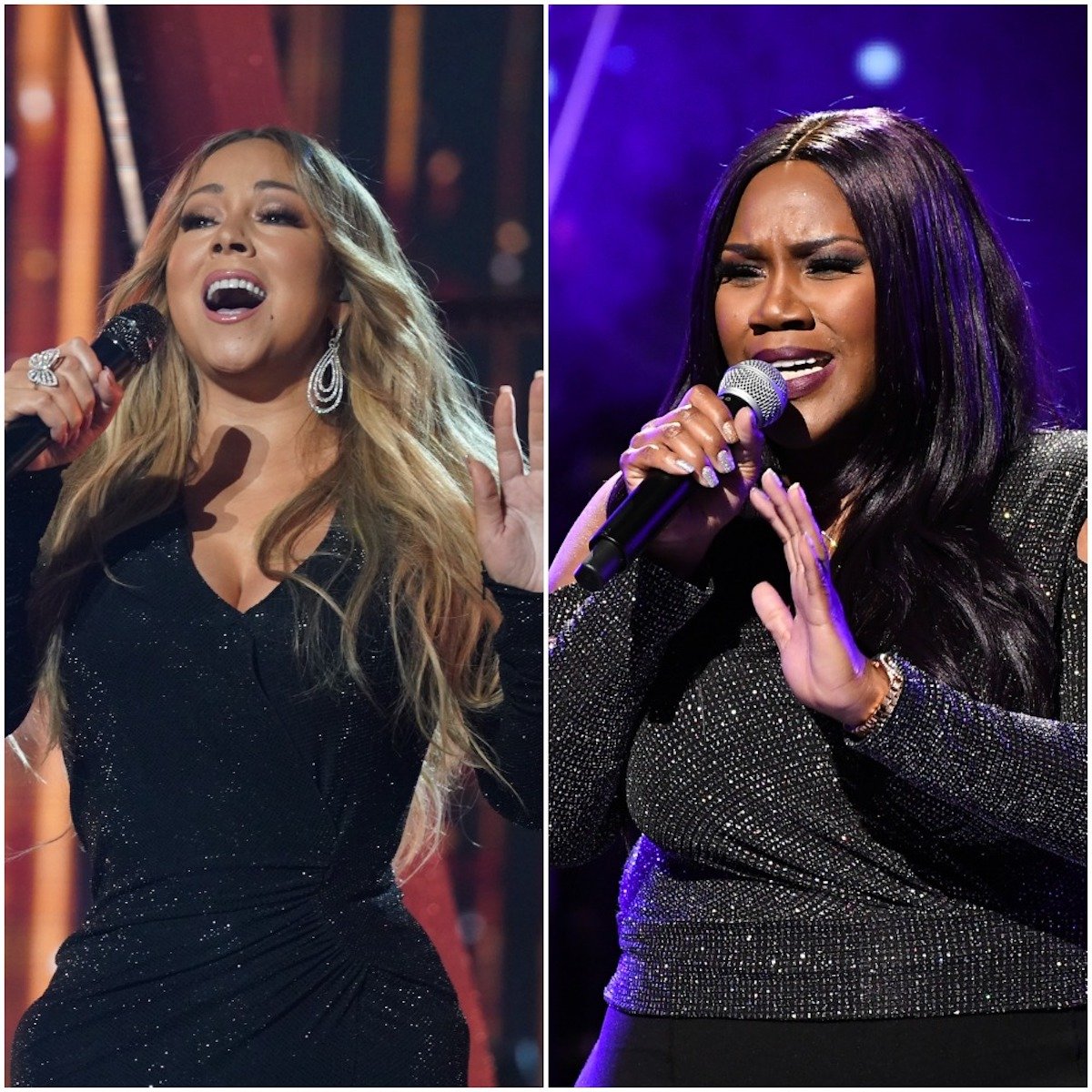 Carey and Price worked together for several years. Price considers her time with Carey to be a blessing and says Carey has earned her diva stripes. 
The singers met while Kelly Price was a backup singer
Price began her professional singing career when she was just a teenager. She was hired as part of an ensemble to provide background vocals for George Michael at a series of concerts he performed at Madison Square Garden in New York City. From there, she continued working as a backup singer, primarily with artists signed to Sony Music.
Her second gig came courtesy of Carey. "That was gig number two. She heard me and she didn't want to approach me, she was extremely shy," Price said of Carey in a recent interview with Vlad TV. "She said [to another backup singer], 'Go over there and talk to that girl and see if you can get her to sing again.' My friend got hired again to put another group together by the music executives from Sony. So that's how we got the Mariah gig." The same day, Carey introduced Price to her mentor and Carey's future husband, music executive Tommy Mottola.
Price was pregnant with her son at the time and extremely sick. Meeting Carey happened by chance. She explained that she dealt with extreme nausea during her first trimester of pregnancy and didn't take a lunch break with the rest of the singers. Instead, she stayed behind and practiced her arrangements, which Carey overheard." 
Kelly Price and Mariah Carey became close friends
Early on in her career, Carey had a reputation for being a diva, and having high demands with difficult traits. But Price says that she enjoyed working with Carey. The two were close in age, with just a three-year age difference. They bonded over music and being homebodies.
"We hit it off. She wasn't doing a lot of hanging out or going out in the clubs, on the town and that kind of thing," Price said. "So, I ended up spending a lot of time with her at home. When she wanted to hang out or she wanted to do something or even she wanted to go to a concert one night and she was like 'I'm going to a concert, I want you to come with me.' Outside of the job, I spent a lot of time with her as well."
They eventually became a producing duo of sorts as Carey is famous for writing her own music. "I was just enamored with her gift and I thought it was amazing," Kelly recalled. "Later on, I found out that she was mixed race but I'm looking at her and she doesn't look like anybody that I know that sings the way that she sings but she's singing that…we bounced ideas off of each other in the studio musically. A lot of times, she'd be in there working on something and she'd be like, 'I don't like the way that sounds, Kelly, what do you hear?' That's really what got me into beginning to arrange things."