Kelly Price Says Parents of Victims Who Introduce Them to People Like R. Kelly are Also Complicit in Crimes; Kelly's Girlfriend's Parents Responds
Kelly Price and R. Kelly worked on several songs together. Price says she never witnessed Kelly's inappropriate behavior with young girls but says it's common in the music industry.
As R. Kelly awaits sentencing for his 2021 racketeering trial and prepares for another trial in Illinois, more people are speaking out about his crimes. Kelly Price collaborated on music with the "I Believe I Can Fly Singer" at the height of her fame. She says she never witnessed any of his predatory behavior. Price does say that the music industry promotes older men dating younger women and that victims' parents are sometimes complicit. One of R. Kelly's girlfriends' parents is not happy about Price's comments.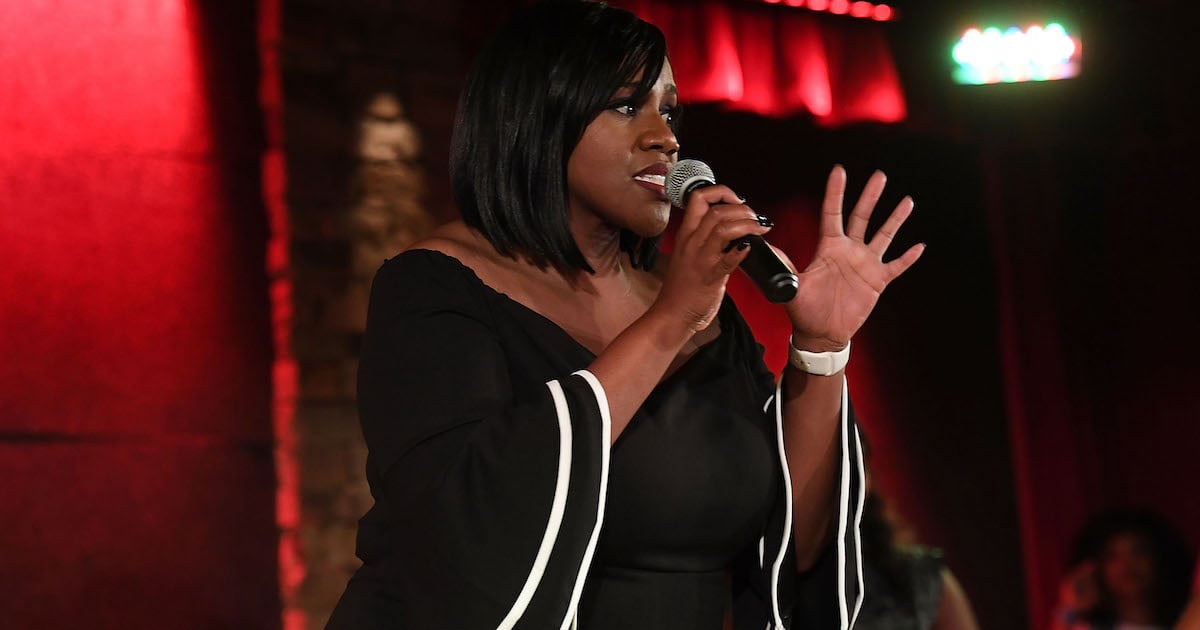 The singer says she had a close working relationship with R. Kelly
Price met Kelly when she was working as a songwriter for Sean "Diddy" Combs' record label. She then began working with Kelly on his production, writing, and doing vocal arrangements. Price said their relationship was strictly platonic. 
"Even though he's older than me by a few years, I took on a very older sister role with him," she said in a recent interview with Vlad TV. "Our relationship stayed very professional and he never brought anything around me…I wasn't exposed to any of the things that a lot of people say. Obviously, I heard rumors, I heard about different things."
Price even says she met Kelly's ex-wife, Drea. She also had a relationship with the former couple's three children and babysat when needed. 
Kelly Price says parents are to blame as well for victims being abused by R. Kelly and others
Of hearing the rumors that Kelly only had relationships with younger women and underage girls and now being convicted of sex trafficking, Price said, "I think where there's smoke there's fire and I will say this: for as far back as the allegations go, and to know that there was a trial he was acquitted in many years ago, that was the behavior he was partaking in and he continued to do so."
Furthermore, Price spoke about witnessing parents introduce their young and underage daughters to artists like Kelly. "In this business, that's not odd, that's actually the culture. I've seen mothers bring their daughters backstage. [They wanted to help their daughters] change the lifestyle, get into the business, make some money and it's unfortunate that young girls [were unprotected]," she said.
As for whether or not the record label did anything to stop Kelly from his indiscretions, she said they turned a blind eye, even helping cover things up. Up until 2019, Kelly remained on the same record label before being dropped amid the Surviving R. Kelly docuseries. 
Joycelyn Savage's mother responds to Kelly Price and Price publicly responds to the Savages
After the interview aired, Price went live on social media to send a message to the parents of Kelly's live-in girlfriend, Joycelyn Savage. According to Price, Joycelyn's mother Jonjelyn threatened her. Price hints that the Savages believe she lied about not knowing of Kelly's crimes. Price hints that Jonjelyn noted that she believes the Savages should be held responsible as well.
"I was raped as a kid, I was also molested and I would never stand behind someone doing something like that," she said in the video. "Please Ms. Savage, you threatened me and told me I should tread lightly and you don't know me like that. I have nothing to do with what your family went through and I wasn't around when you were around…it sounds like a hit dog is hollering right now. I never said anything about your family. The statement that I made was about the industry and the culture and I stand on it."