Kelly Ripa Described Dropping off Son Joaquin at College as 'Really Hard'
Talk show host Kelly Ripa is now an official "empty nester" with husband Mark Consuelos. With their third child, son Joaquin, now living at college, the couple can enjoy some privacy. Yet Ripa revealed that leaving her son at University of Michigan was tougher than she expected.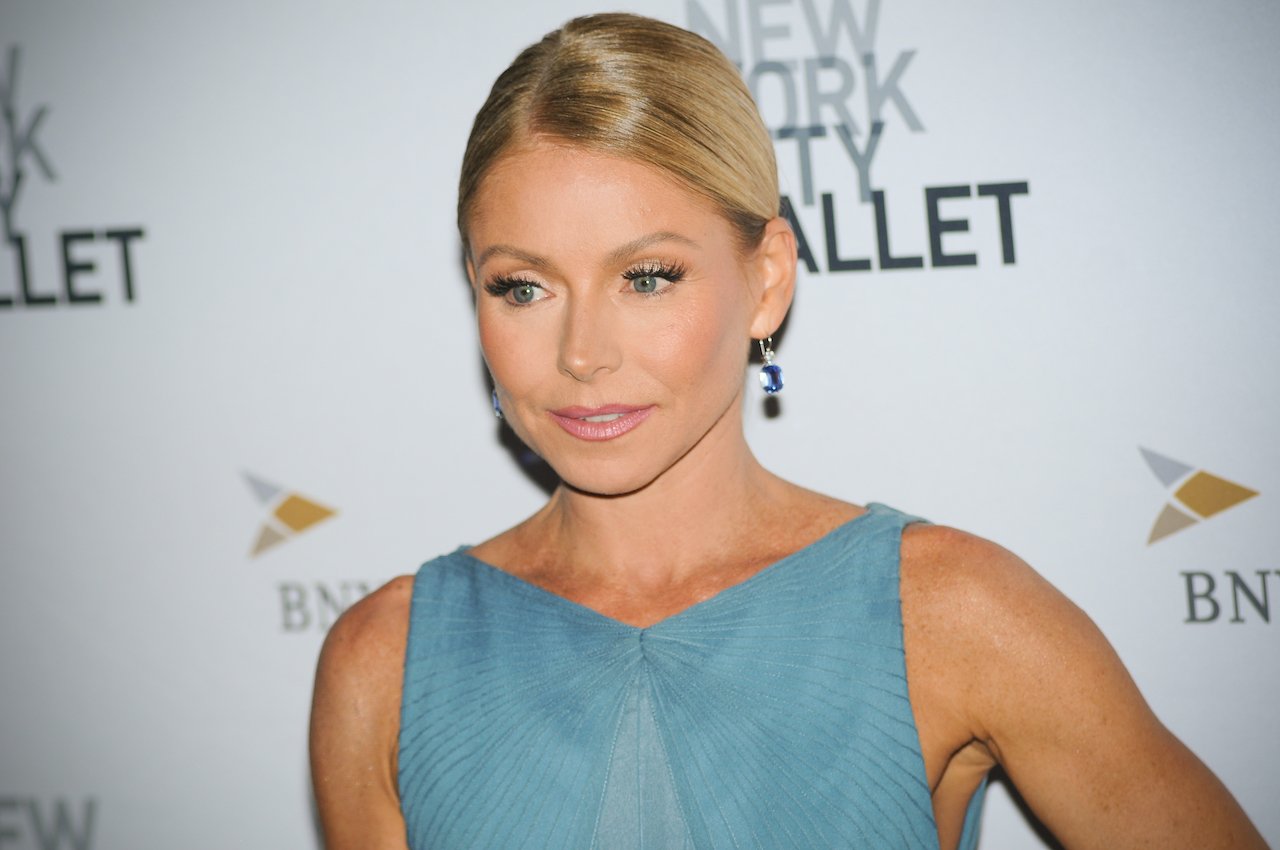 Kelly Ripa shared her feelings on 'Live with Kelly and Ryan'
Earlier this week, Ripa spoke of bringing their 18-year-old son to the Midwestern university and having to leave without him.
"We became empty nesters," she told her co-host Ryan Seacrest, according to SheKnows. "We took our youngest son to college, we dropped him off. It was hard. It was really hard."
Getting teary-eyed on the air, the talk show star shared the monumental moment when she hugged her son goodbye.
"We dropped him off at school and we gave him a hug," Ripa recalled. "It was actually brutally painful. And I said, 'I did not realize that 18 years would go so fast.' And he didn't say anything, he was just giving me a hug. But he turned to walk away and I said, 'Wait, Joaquin, one more!' And he kept walking. And I knew that it was happening to him too, the emotion."
Kelly Ripa's other 2 kids attended college closer to home
Ripa and Consuelos have previously been through the college drop off with son Michael, 24, and daughter Lola, 20, yet they both chose schools nearby.
"We've done it before but the other two," Ripa explained. "They stayed in New York so we knew they were there, even though their visits weren't as frequent as we thought."
Apparently, the couple didn't have much of an opportunity to miss their first child after leaving him at the dorm.
"I do harken back to that moment we dropped Michael off at his dorm downtown — literally around the block where he grew up," Ripa said. "I was like, 'It's so ridiculous that we moved, he could have just lived at home'. Afterwards we went and had a celebratory brunch, [Mark and I]. 'The first chicken left the roost, let's have a celebratory brunch.' And we walked in the front door and he's standing there."
Mark Consuelos and Kelly Ripa adjust to their empty nest
Though Ripa and Consuelos knew they would soon have their home to themselves, it was a bit of an adjustment after their youngest flew the coop.
""I'm not going to lie, the first 48 hours of Mark-and-me time, sitting in abject silence and awkward resentments," Ripa revealed. "There was a moment where he was breathing and I said, 'My gosh, I didn't realize it was so loud every time you breathed.' And then I turned on the lights so I could get back to the bed, and he accused me of turning on the lights aggressively. I turned them on so I can see the bed and not trip over all the crap he leaves on the floor. I just wanted to get on the bed."
The couple marveled at how time flies, while looking ahead toward more time with each other.
"Mark and I sat back with the two dogs, and Mark goes, 'Goes in the blink of an eye,'" Ripa said. "I can't believe we made it. So what I'm saying … it gets easier, that's all I'm going to say."