Kelly Ripa's Kids Are 'Very Grossed Out' By How She Eats
Talk-show host Kelly Ripa doesn't always please her kids. Being a celebrity doesn't protect her from the everyday realities of being a parent. Apparently, her children with Riverdale actor Mark Consuelos don't like how she eats.
Kelly Ripa started on 'All My Children'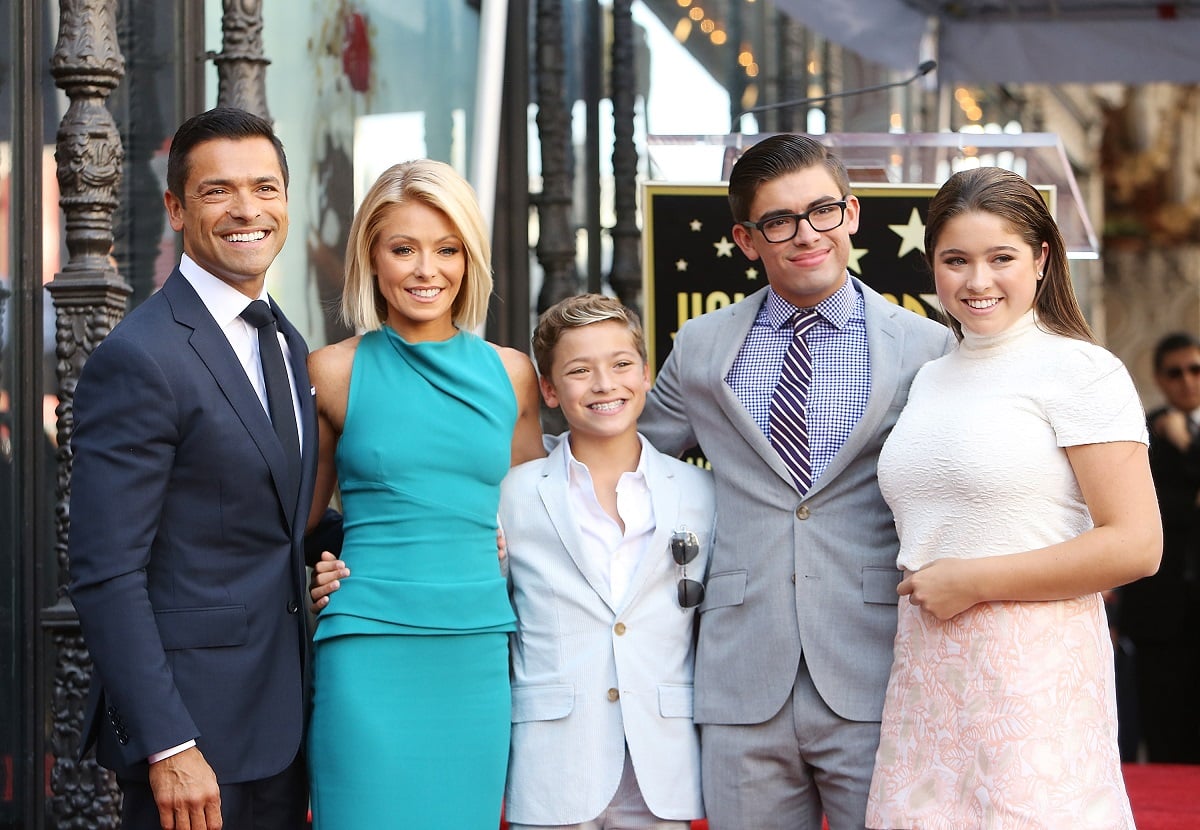 As an actor, Kelly Ripa got her start in entertainment with a recurring role on All My Children back in 1990. Ripa portrayed Haley Vaughan for over a decade, but today she is best known as one of TV's longest-running morning show hosts. 
She first appeared on Live! with Regis and Kelly, where co-host Regis Philbin described her as a "ball of fire." Ripa brought new life to the morning show and helped attract younger viewers. That duo lasted for 10 years before Philbin announced his retirement from the series. Ripa earned the spot as the top-billed name and was briefly joined by co-host Michael Strahan. The current iteration began in 2017 and saw Ryan Seacrest step into the co-host role.
Her kids are grossed out by her eating habits
As you might imagine, someone who has spent so much of her life in the spotlight — often daily — Ripa's quirks and habits have come out. When her significant other joined her on her show, this dynamic came into play.
When Consuelos, Ripa's husband of more than 25 years, came on as a guest host, he wasted no time in using the platform as a chance to rib his wife lightly. As Insider reports, Consuelos told the viewers at home that his wife tends to go all-in while eating. He revealed she will often "go in and grab it" when there's a particularly delectable dish and put "the tips of all three fingers" in her mouth to ensure she gets the very last drop. He then imitated the move for the audience.
Ripa laughed along good-naturedly and admitted that their children are "disgusted" by the habit and often "make fun" of her for it.
Kelly Ripa and Mark Consuelos have three kids
Ripa and Consuelos married in 1996 after meeting on the set of All My Children. The pair wasted no time making their love official, eloping to Las Vegas less than a year after meeting. Shortly after, their family grew. Their first son — Michael — was born in 1997. Their daughter Lola joined the family in 2001, and their third child — a son named Joaquin — was born in 2003.
The trio grew up with two celebrity parents. Consuelos went on to other acting gigs following his time on the soap opera, but most these days know him as Hiram Lodge in the popular CW teen drama. Ripa, however, remains the arguably more famous of the two and the definite breadwinner. Worth an estimated $100 million, Ripa has managed to work her way into a very lucrative and high-profile position. But her kids still see her as their mom with questionable eating habits.
RELATED: Kelly Ripa's Hollywood Pay Gap Hit Home With Husband Mark Consuelo's Higher Salary