Kelly Ripa and Mark Consuelos' Empty Nest Is Very Different Than She Once Believed it Would Be
Live With Kelly and Ryan host Kelly Ripa once had a different picture of how life would be as an empty nester after her three children left their family home. Ripa and her husband, Mark Consuleos, who have been married for 25 years, are the parents of Michael, Lola, and Joaquin. Their youngest just left for college, leaving the duo alone in their abode for the first time since they were newlyweds, but it doesn't appear to be going as Ripa once idealized.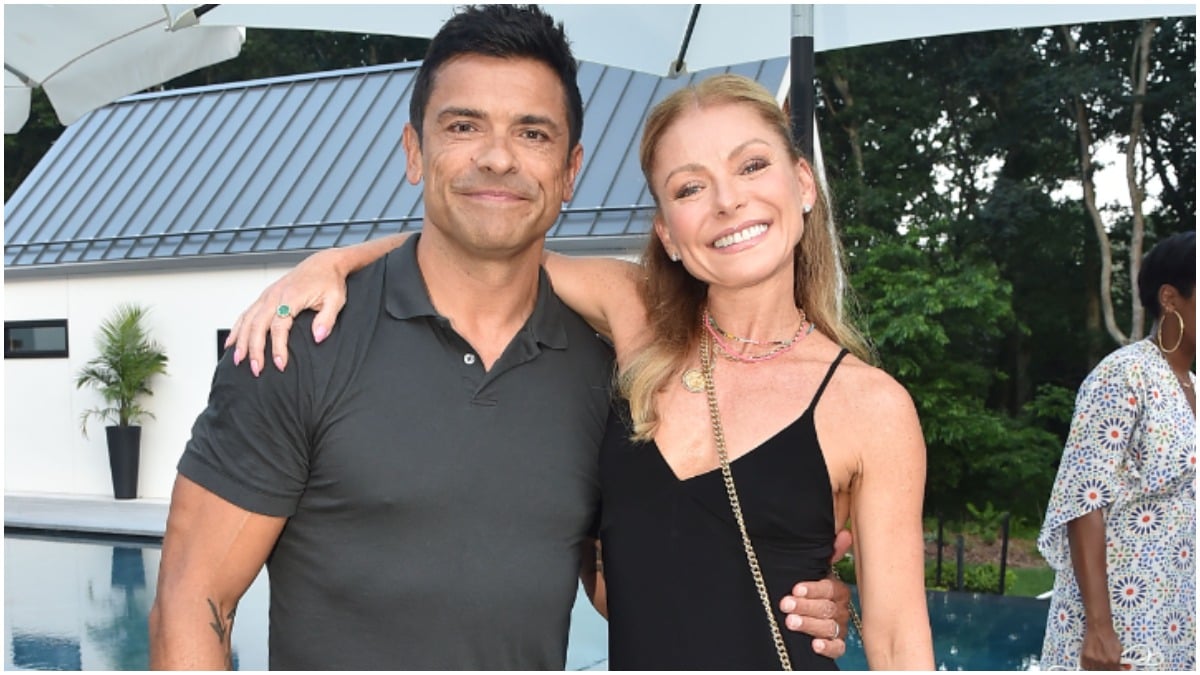 Kelly Ripa and Mark Consuelos' happy marriage
Ripa and Consuelos have one of the happiest and longest marriages in Hollywood. The duo is based in New York City where they have owned a townhome on the Upper East Side of Manhattan since 2013. The location is ideal as Ripa stars in and is an executive producer of Live with Kelly and Ryan, which is also taped in the city. Consuelos has starred as Hiram Lodge on Riverdale since Jan. 2017. He commutes to the Canada-based set of the series for filming.
The couple met on the set of the soap opera All My Children when Consuelos was auditioning for the role of Mateo Santos. Ripa, an established cast member, was assigned as his screen test partner. He got the part, and he and Ripa became friends and on-screen love interests. The couple was soon dating in real life, too, a relationship they kept quiet from their fellow castmates.
Months later, after a walk in Central Park ark followed by pizza at Consuelos' apartment, he proposed marriage. The two eloped to Las Vegas on May 1, 1996. Ripa left the soap to replace Katie Lee Gifford on Live. The couple welcomed three children in quick succession. Michael Joseph was first in1997. Daughter Lola Grace arrived in 2001. Their youngest son, Joaquin Antonio, was born in 2003.
Kelly Ripa and Mark Consuelos are now empty nesters
The couple's son Michael left home several years ago when he attended college and then rented an apartment with several friends upon graduating. Daughter Lola is currently a college student and dorms on campus. Son Joaquin just began his first year of higher education.
Therefore, the couple is now alone in their home for the first time in many years. Although both are quite busy in their respective careers, they enjoy some one-on-one time and lots of quiet in the evenings.
As seen above, Ripa shared a photograph of herself and her husband as they relaxed on a sofa on August 29.
The talk show host wore her glasses and a gray sweatshirt as she reclined next to her husband, who donned a white undershirt. Consuelos appeared to be focused on watching something off-camera.
In the caption, she wrote, "So far, we are crushing this empty nest thing."
Kelly Ripa once believed her empty-nest years would be completely different
While it appears that the couple is spending lots of time just relaxing without having to rush children to activities or off to friends' houses, Ripa envisioned their child-free years to be something entirely different.
Ripa once said in an interview with Entertainment Tonight that she had big plans for when all of her children were out of their home.
"I'm truly going to be running through the house naked," she explained. "I want everybody to know that. I'm going to be sitting on every piece of furniture naked. Be warned before you come over. That's what I'll be doing in my spare time."
Live with Kelly and Ryan airs weekdays at 9/8c on ABC.