Kelly Rowland Is Teaching Her Son to Love His Black Roots in a Special Way
Kelly Rowland is making sure her son has pride in his background and loves his roots.
Kelly Rowland is a multi-talented entertainer who first rose to fame as a member of the iconic band Destiny's Child. In the years since the band broke up, Rowland has worked as an actress and solo performer. She has also appeared as a television host and judge, staying in the spotlight and remaining a fan-favorite for many people all over the world. These days, Rowland continues to work in entertainment, but she also has a new focus — being a mom to her young son, Titan Jewell. 
How did Kelly Rowland become famous?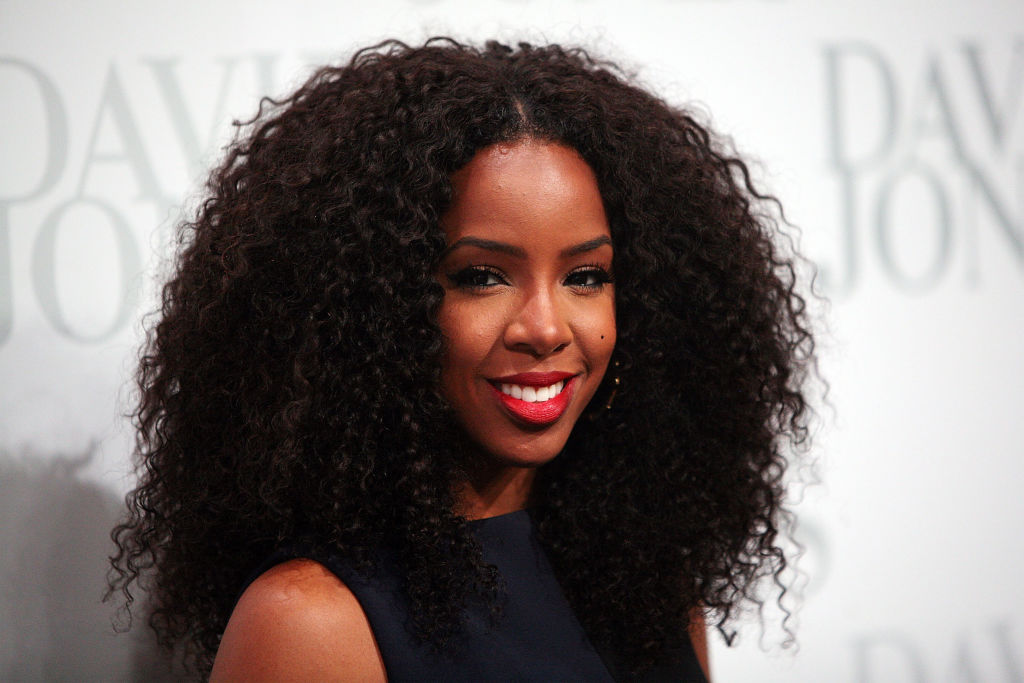 Rowland was born in Georgia in 1981. She moved to Houston before the age of ten and began taking singing and dancing lessons.
In 1992, Rowland joined a girl group called Girl's Tyme — it wouldn't be long before the group's name was changed to Destiny's Child. By the early nineties, Destiny's Child had begun to make waves in the music industry and Rowland, along with her bandmates, was well on the way to stardom.
All throughout the late nineties and into the early 2000s, Destiny's Child remained a vital presence in the entertainment world. They broke barriers for women, as well as people of color, and released numerous chart-topping hits.
In 2002, Destiny's Child announced that they would be taking a hiatus from performing as a group — however, all the group's members would remain in the public eye. Rowland has received a great deal of recognition for her work as a solo artist and has appeared on TV shows like The Voice Australia and American Soul. 
Who is Kelly Rowland's husband?
Although Rowland's professional life has long been public knowledge, the singer has worked hard to keep her personal life a bit more private.
In 2011, Rowland began dating her manager, Tim Weatherspoon. The two dated secretly for several years before apparently getting engaged in late 2013. They went on to tie the knot in May 2014. Although Rowland doesn't often talk about her longtime love, she has admitted that he is her "best friend" and that saying yes to his proposal was easy.
In early 2014, Rowland made a rare public announcement when she took to Instagram to reveal that she and Weatherspoon were expecting a baby. She gave birth to their son, Titan Jewell Weatherspoon, in November 2014. Rowland clearly delights in being a mother and often shares pictures of her son on Instagram. 
Kelly Rowland practices daily affirmations with her son
Titan Jewell Weatherspoon is a little over five years old now, and old enough to begin developing his own tastes and interests. As her son gets older, Rowland believes that it is even more important to instill pride and confidence in him.
As she revealed in a recent interview, Rowland admitted that she wants Titan to always know where he came from.
"There's black art all around my house," she stated. "There can't be any identity crises in this house!I remember that was a big thing for me as a kid. I didn't see enough people around on the walls or anything like that looked like me. So everywhere you turn in our house, there is definitely black art; you see a representation of yourself."
 Rowland also talked about the matter of black pride and the unique way that she and her son practice daily affirmations.
"We had a conversation about it maybe a week ago and he was like, 'Yeah, you know, because I'm brown, Mom.' I said, 'No, you're black, son.' He said, 'No, Mommy, I'm brown. I'm brown, look at my skin.' Then he goes, 'Actually, I'm lighter than brown.'"
It seems as though Rowland is definitely setting her son up for success — and a happy, confident attitude as he grows up.