Kelsey Asbille of 'Yellowstone' Fame Credits Will Smith for Her Acting Skills: 'He Mentored Us All'
Yellowstone is a TV show that for many, has reinvigorated the genre of the television Western. With major movie star Kevin Costner in the lead, Yellowstone tells the story of the land developers who surround the shared borders of a large cattle ranch.
A brand-new season is in the works after a lengthy delay due to the coronavirus (COVID-19) pandemic. Now, more fans than ever are discovering the drama and intrigue of Yellowstone — and many fans have noted that one young Yellowstone actor looks remarkably familiar. In fact, Kelsey Asbille is an experienced actor, and even though she plays a young professional in Yellowstone, her early work includes noted roles in Disney Channel productions. 
Kelsey Asbille is a fan-favorite 'Yellowstone' actor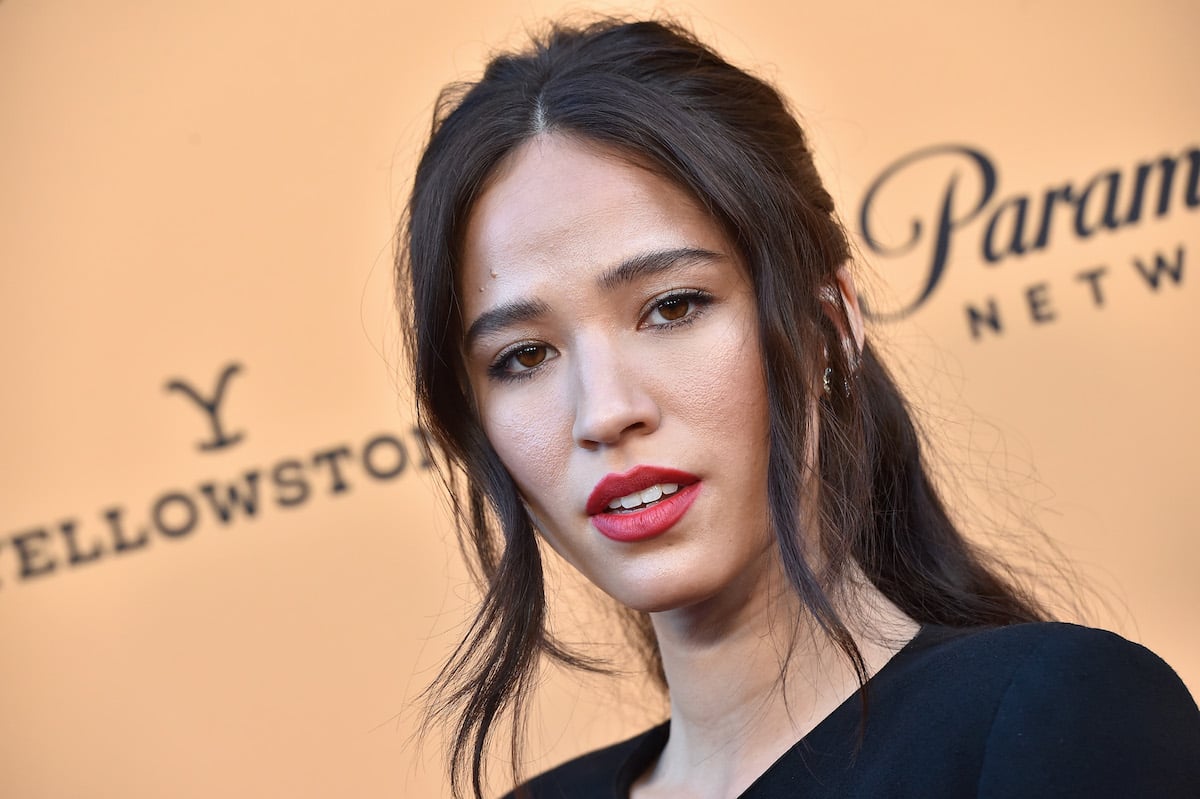 Asbille plays Monica Dutton in Yellowstone, John's daughter-in-law and wife to Kayce. Fans have watched Monica as she has grown both personally and professionally, working as a teacher on the reservation in the first season of the hit show and eventually going on to become a distinguished professor at Montana State University in Bozeman.
Monica and Kayce have a complicated relationship and the course of love doesn't always run true for the young couple. Notably, Kayce and Monica were estranged when fans first met them in season 1 and have had to overcome many misunderstandings to reach a good place in their relationship. Much of the trouble comes from the Dutton family, a fierce group of loyal ranchers who often display some rather misguided behavior. 
Kelsey Asbille worked with Will Smith when she was a child actor
Long before Asbille started acting in Yellowstone in 2018, she was a popular presence on the Disney Channel. She started performing in 2005, acting in small roles on television, including a bit part in One Tree Hill.
In 2010, Asbille was cast as Mikayla on the Disney XD original series Pair of Kings. She followed that up with a recurring role in the hit Disney series The Suite Life of Zack & Cody. It was during her time on The Suite Life of Zack & Cody that she got the chance to work with Jaden Smith — and by proxy, his famous father, Will Smith.
In the third season of The Suite Life of Zack & Cody, Asbille co-starred with Jaden Smith, who played a character named Travis. Asbille later revealed that Smith's father visited the set a lot during his son's time there. "He was at the table read—which you really wouldn't expect— and he sort of mentored us all through the sitcom," Asbille revealed to W Magazine. "It was almost surreal."
What other projects has Kelsey Asbille worked on?
In the years following her work on the Disney Channel, Asbille appeared in TV shows like Teen Wolf and Wind River. However, it is her role in Yellowstone that has really cemented her as a star on the rise — and as the actor revealed in her interview with W Magazine, she loves playing the character of Monica Dutton.
"She's an extraordinary woman in extraordinary circumstances…She's a wife, a mother, a teacher. And at the heart of it, the story is really about a strong woman trying to keep her family together," Asbille stated. 
With no end in sight on Yellowstone, Asbille will likely only continue to become more famous over the next few years. Fans should keep an eye on this talented actor who has worked with some of the best in the business.