Kelsey Grammer Discusses 'Frasier' Reboot Plot, Says Frasier Moves and Becomes 'Rich Beyond His Dreams'
More information is coming out about the Frasier reboot. The show, which ended in 2004, starred Kelsey Grammer as the titular character, a snobby psychiatrist with his own call-in radio show. It was hugely popular, running for 11 seasons on NBC. Now, it's coming back on Paramount Plus — but with an all-new look, it seems.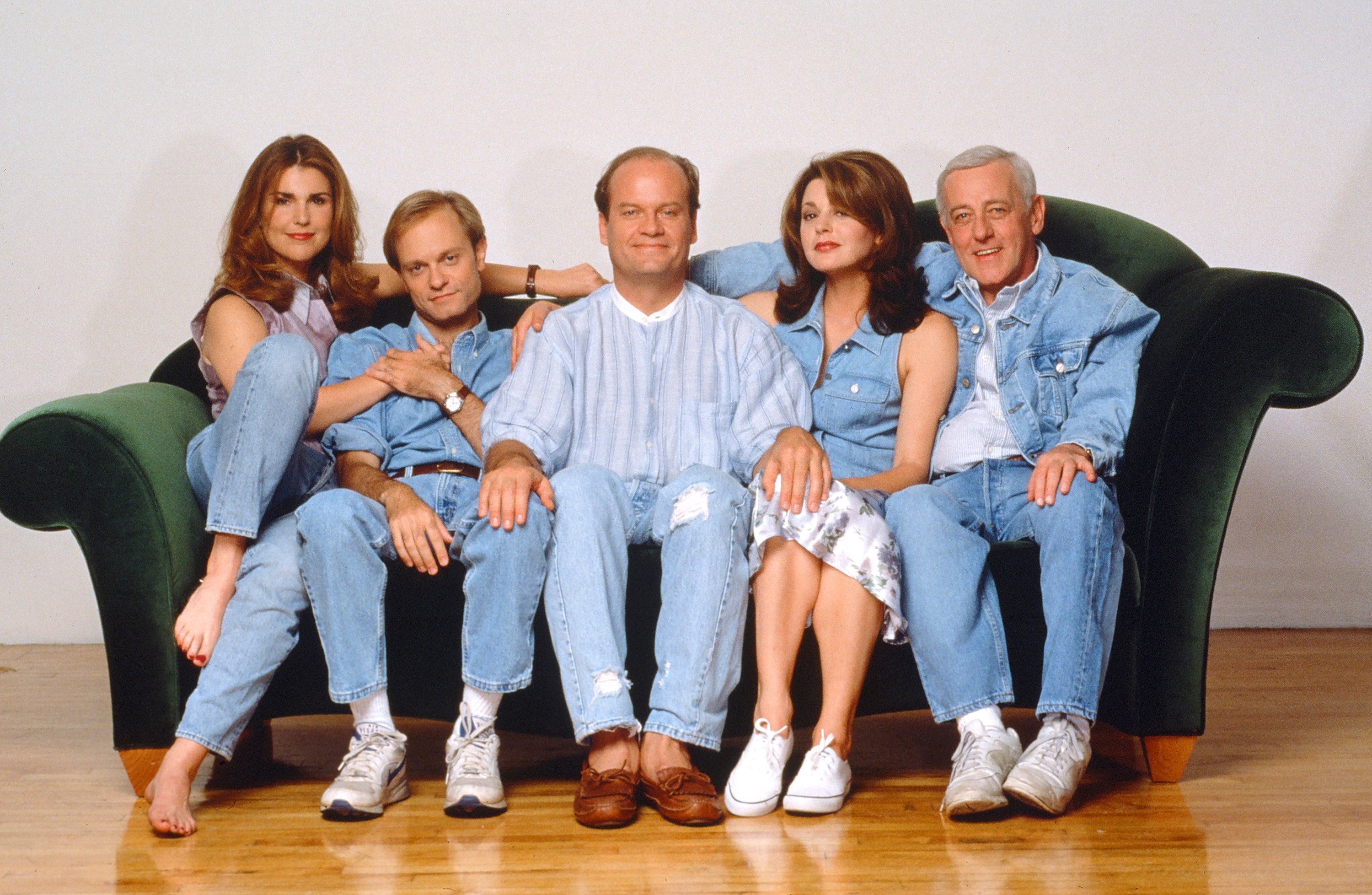 Kelsey Grammer talks the 'Frasier' revival
Appearing on WNBC New York, Grammer offered some details about the revival series. He said that his character, who left Seattle for Chicago at the end of the original series, will for one be moving again.
"Frasier's gonna move town. He's gonna change cities again," Grammer said, describing Frasier as "the George Bailey of television," referencing the protagonist in the film It's a Wonderful Life. "He thinks he's gonna go off and do one thing, and sure enough, his life takes him in another direction, and he ends up rich beyond his dreams."
It's unclear if he meant that in the monetary sense, but Grammer did say on The Late Late Show With James Corden that Frasier had moved up from radio. "He might be an art dealer. He might be a professor. We don't know yet," he said.
Outside of his work, the revival will also focus on Frasier's "search for love and his connection with his son," he told In Depth with Graham Bensinger.
RELATED: 'Frasier' Would Have Been Set in Colorado If It Weren't for 1 Outdated Law
Who's in the 'Frasier' revival?
When it comes to the rest of the cast of the Frasier revival, no other names have been announced. But Grammer told WNBC New York that he "reached out to everybody" about appearing in it. That implies David Hyde Pierce, Peri Gilpin, and Jane Leeves. Sadly, John Mahoney died in 2018 following health complications, but Grammer said they have a way to incorporate and honor his character, Martin Crane.
"We intend to deal with that some in the first episode," he noted.
His co-stars seemingly have not publicly commented on the revival since it was picked up, but Grammer said he's "confident" that each of them will return.
"We think we're going to get most of the actors back, I'm certainly hopeful that we will, and I'm fairly confident that they'll come back…," he added to Collider. "We have a story to tell — that can actually be told with or without them, honestly — but I want them back because that's what I always dreamed of. I thought we should explore all their lives in their third act, and so that is my hope."
So when does the 'Frasier' revival come out?
As of writing, there's no official release date for the Frasier revival. In fact, it hasn't even entered production yet. As Grammer told Collider: "We don't actually have a date when we're going to start filming. We're still kind of breaking the story a little bit, we're doing a polish now."
But he expects that once that's squared away, things will be moving along fairly quickly. "When will we see a Frasier? Probably in the first quarter of next year," he added.
So if everything goes according to plan, expect Frasier to return in early 2022.
RELATED: 'Frasier': Kelsey Grammer Reveals the 1 Item He Kept From the Show