Ken Jennings Called Following Alex Trebek an 'Intense and Nerve-Wracking Experience' as He Wraps Up Guest Hosting Stint
Ken Jennings ends his Jeopardy! guest hosting run on Feb. 19, handing the baton over to executive producer Mike Richards. Following the death of legendary game show host Alex Trebek in November 2020, Jeopardy! producers recruited some top names from entertainment, news, and sports to take a turn manning the quiz board.  
The Jeopardy! GOAT commented on the impossible task of filling Trebek's shoes and the void he left behind.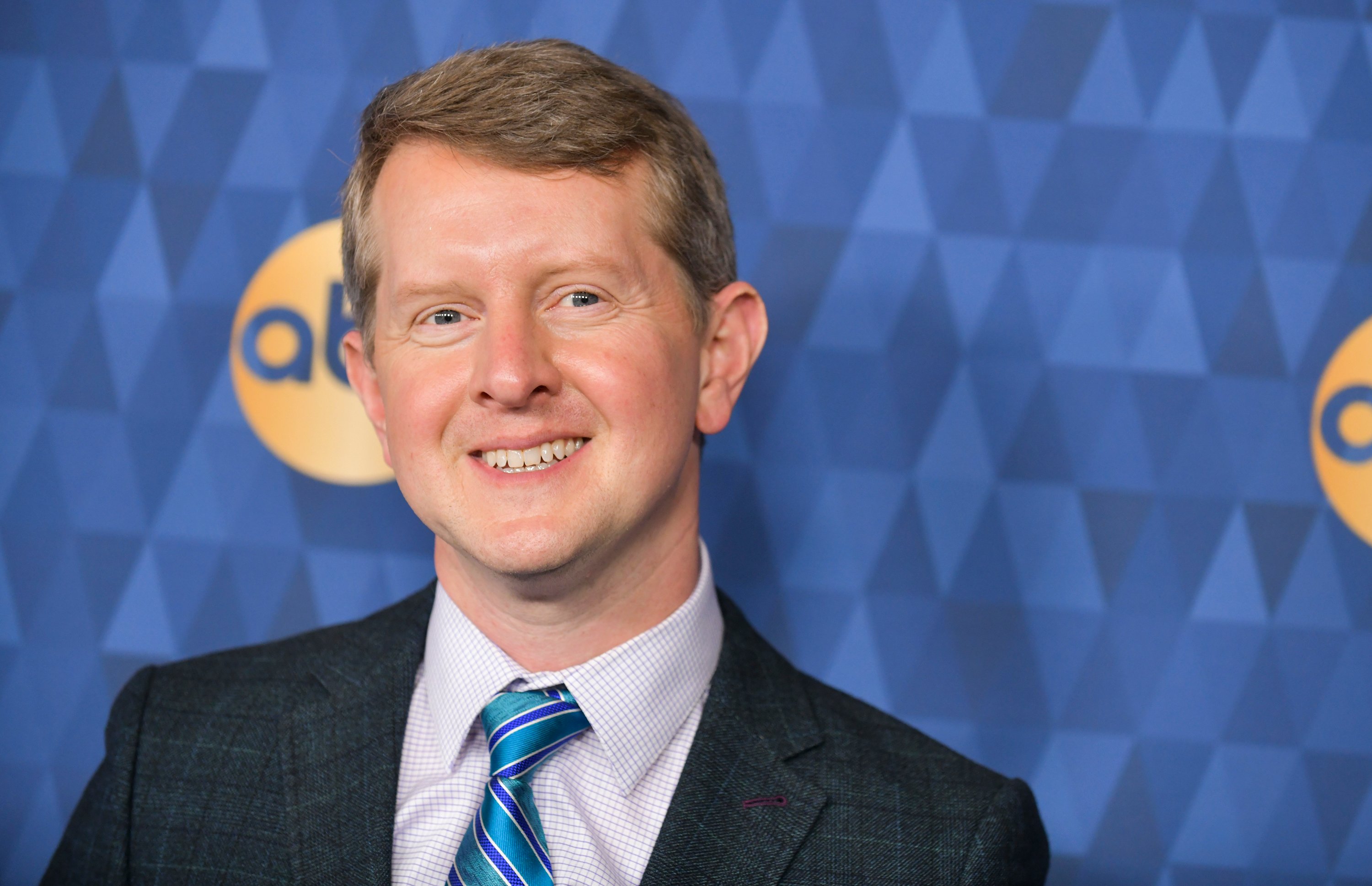 Ken Jennings served as 'Jeopardy!'s first guest host after Alex Trebek's death
Jennings began appearing on Jeopardy! as guest host on Jan. 11, 2021. He shared some of his thoughts in a behind-the-scenes video, noting Trebek's and the show's massive fan base.
"I don't want to be out here," Jennings admitted in January. "I want to see Alex out here. … But, there are tens of millions of people who love this show, we love this show, Alex loved this show. I'm just happy to fill in and help out."
The magnitude of standing in for Trebek wasn't lost on Jennings, where he clearly wanted to honor the game show icon.
RELATED: 'Jeopardy!' Host Alex Trebek Said This Romantic Gift From His Wife Showed 'The Way I Look at Our Relationship'
"It still seems surreal," the Jeopardy! GOAT remarked. "It goes beyond nervous. It was a very intense and nerve-wracking experience to be behind this lectern."
Ken Jennings said Alex Trebek did more than read 'Jeopardy!' answers
Jennings, who won a record-breaking 74 consecutive games of Jeopardy! in 2004, revealed that there is much more happening than viewers see on screen when the game is in action. He discovered that hosting the show involved many more responsibilities.
"I thought I had studied the man, and I understood just what a remarkable job he was doing, keeping the game going, mastering his sense that he understood all the clues… explaining it to the audience,' Jennings explained of Trebek. "Then when I had to do it, I realized he was doing 10 things I wasn't aware of for every one that I saw. It's a very demanding job, and he was the best."
The game show champ previously mentioned the juggling act of Jeopardy! in a tribute he wrote to Trebek shortly after his death. Where viewers could speculate that Trebek didn't socialize enough with contestants, Jennings shared the many factors the trivia master had to keep under control.
"Running a fast-paced show like Jeopardy! is a harder job than viewers realize," Jennings wrote in the Time essay. "The host is not only moderating the game for the three contestants, but he's also interpreting it for viewers. In sports terms, he's the referee and the broadcast booth all at once. Alex wasn't aloof; he was just busy. But he always made it look easy."
Ken Jennings kicked off 'Jeopardy!' with a tribute and concluded each game paying homage to Alex Trebek
When Jennings' first episode as guest host aired, he opened the show with a moving tribute to Trebek.
"Sharing this stage with Alex Trebek was one of the greatest honors of my life," Jennings said, according to TVLine. "Not many things in life are perfect, but Alex did this job pretty much perfectly for more than 36 years, and it was even better up close. We were dazzled by his intelligence, charm and grace."
He continued, "Like all Jeopardy! fans, I miss Alex very much. And I thank him for everything he did for all of us. Let's be totally clear: No one will ever replace the great Alex Trebek. But we can honor him by playing the game he loved." 
RELATED: 'Jeopardy' Champ James Holzhauer Says He 'Does Not Have This Problem' That Ken Jennings Does
Fans have grown to love Jennings' nightly signoff at the conclusion of each game, consistently acknowledging Jeopardy!'s iconic trivia master by saying, "Thank you, Alex."
Though Jennings' will be turning the lectern over to Richards on Feb. 22, speculation is already swirling that he'll be back at the quiz board.