Ken Jennings Could Have Easily Lost His First 'Jeopardy!' Game in 2004
Sixteen years ago, when Ken Jennings won his first game of seventy-three on Jeopardy!, it was clear by the end of the game that things could have turned out much differently.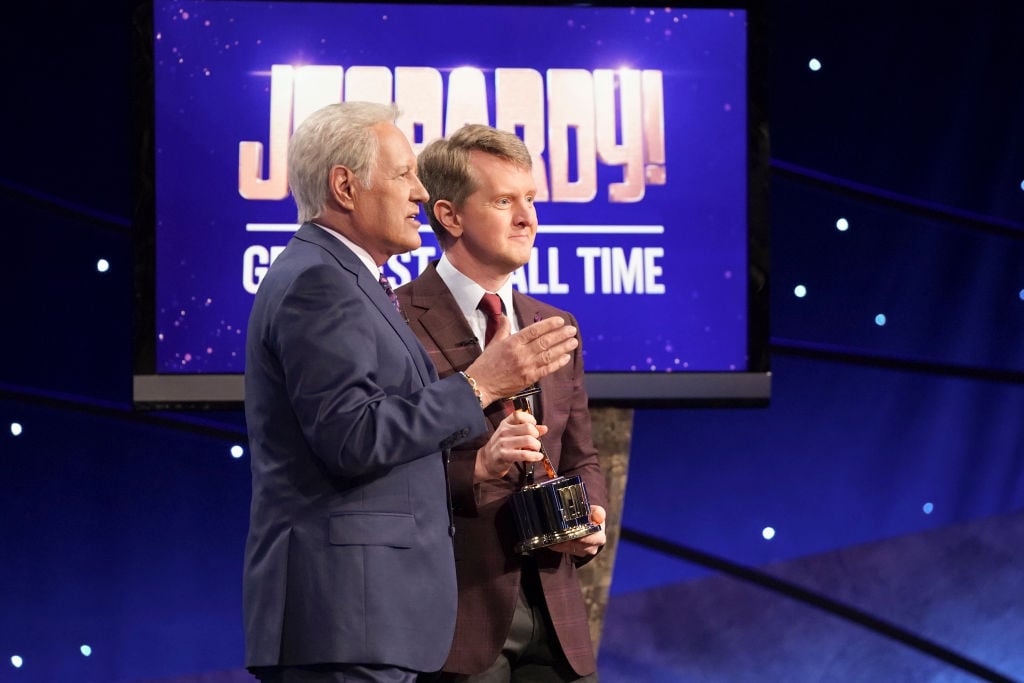 Jennings' "Final Jeopardy" answer could have been ruled incorrect because of a small technicality.
Ken Jennings went into his very first 'Jeopardy!' game with a goal
When Ken Jennings found out – a year after he auditioned – that he would be taping his first Jeopardy! game, reality hit him like a bucket of cold water.
"I totally forgot about it," he told Vulture in May 2020, "and suddenly I'm sitting at my boring job and a guy from Jeopardy! calls me. He was basically like, 'Hey, you're going to be on the show in three weeks.' I panicked."
The father of two shared that he had one goal from his first appearance on the game show, and it had nothing to do with money.
"What I said out loud was that I didn't want to be negative going into Final Jeopardy!," he explained. "I mean, that's embarrassing if you disappear before the last of the show. In my head, I thought it would be great to win. Just one game!"
"You get to say you're a Jeopardy! champion, and not that you just appeared on the show. It's a big difference. . . So, I really wanted to win that first game. That was my only goal. I was happy with one, and everything after that was gravy."
Jennings says he's pretty much done with the show
The Washington resident has decided that he's just not as quick on his feet as he used to be and is most probably done competing on the game show. It's not an easy decision, considering his love for all things trivia.
"I'm not going to call a press conference or anything," he joked to The Seattle Times in Jan. 2020, "but, yeah, I think I'm hanging up the buzzer. First of all, there's no way I could top [winning Greatest Of All Time tournament]. And second of all, I don't want to play past my prime and I'm getting terribly close to that. I know I'm a little slower than I was back in 2004, and that's only going to get more and more apparent."
"And finally, I'm sure at some point, Alex is going to retire and I can't imagine playing Jeopardy! with a different host. This seems like the right time to go out on top."
How he almost, could have, lost that first game
The former software programmer explained in his conversation with Vulture that he realized, in his first game's Final Jeopardy round, that he had written only a last name, a very, very common last name that seemed almost to have been written in desperation as a wild guess. The question Alex was looking for was "Who is Marion Jones?" and Jennings wrote "Who is Jones?"
"The thing is, I had been trained by years of Jeopardy! watching and college quiz bowls that you only give the last name. Because there's then an additional opportunity to introduce some kind of error. By default, I just wrote down "Who is Jones?" I didn't even think what a common last name that is."
"It wasn't until Alex revealed my answer that I realized it looked like I just guessed a random last name. Who is Jones? Who is Smith? Who is Williams? There was what seemed like an eternity of a pause. He looked at the judges' table. It didn't take too long before he got a nod. . . I remember feeling this wave of euphoria when Alex said it was correct. . . I had survived!"
Read more: 'Jeopardy!' Aired Ken Jennings' First Winning Game From 2004 and The First Answer Made Jaws Drop