Kendall Jenner Got Major Money-Saving Advice From Jay Leno
Kylie Jenner may be one of the wealthiest in the Kardashian clan, but not everyone in the family has the same business acumen that she has. Her older sister, Kendall Jenner, is famous and rich and has a taste for cool cars like her sister has. That said, while the two sisters don't mind spending …
Kylie Jenner may be one of the wealthiest in the Kardashian clan, but not everyone in the family has the same business acumen that she has. Her older sister, Kendall Jenner, is famous and rich and has a taste for cool cars like her sister has. That said, while the two sisters don't mind spending a lot of money on their cars, Kendall almost made a mistake that would've cost her a lot of money. That was until Jay Leno swooped in and gave her some great money saving advice about cars. Here's a look at what the two talked about while filming Jay Leno's Garage.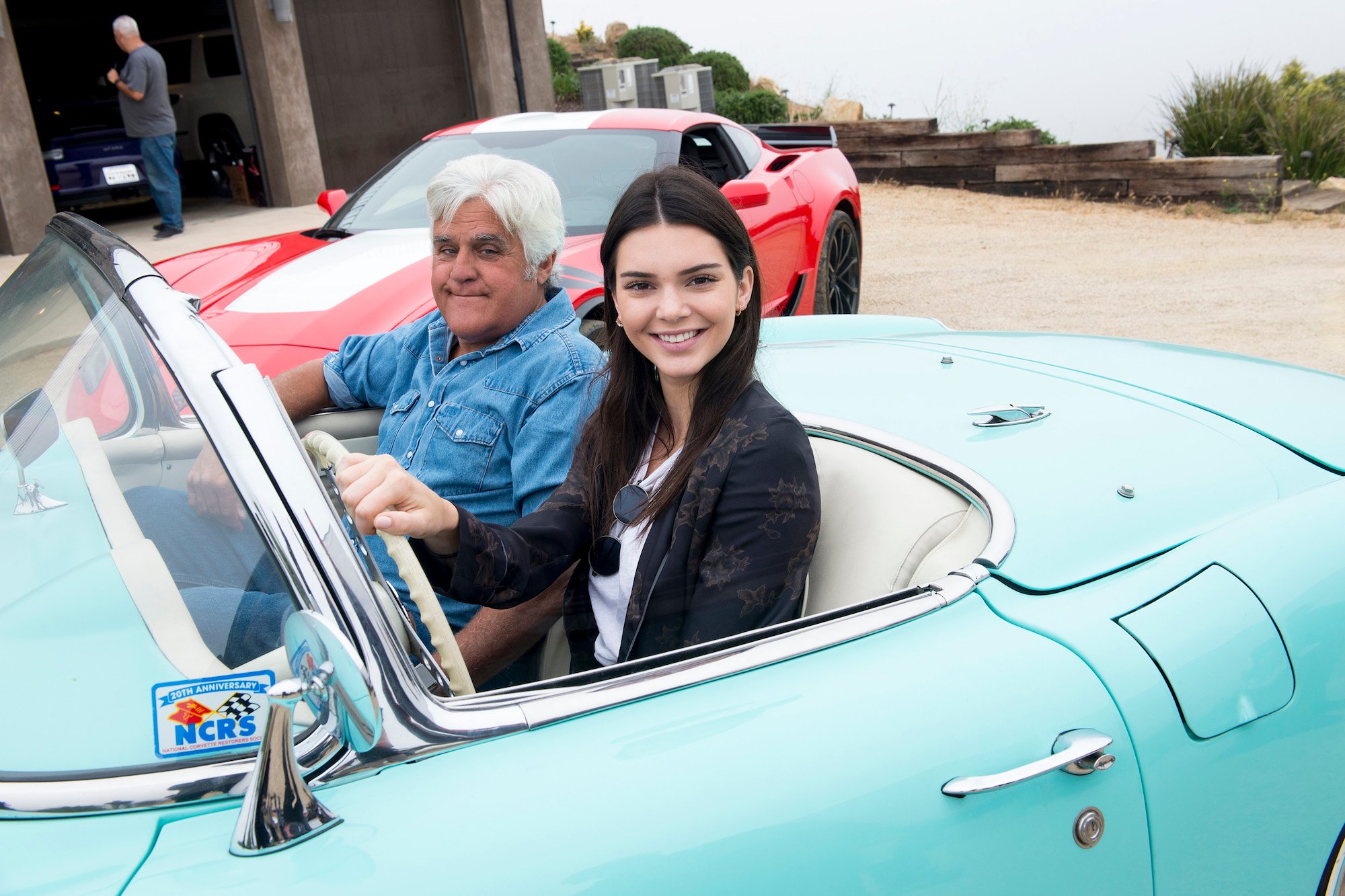 What 'Jay Leno's Garage' is about
After Leno retired from his decades-long stint as the host of The Tonight Show, he, like many retirees, decided to pursue his passion full-time. Leno's always been a car enthusiast, and he'd talk about them whenever he got a chance to on his show. So, now that he's retired, he decided to combine the two things that he loves, talking with people and cars. 
Jay Leno's Garage isn't a talk show, but he does talk with celebrities and other famous people on the show. Along the way, he'll also do a lot of driving, car reviews, and almost anything car-related that he wants to do. In any case, it was during one of these episodes that he saved Kendall from missing out on a few big bucks. 
Jay Leno saves Kendall Jenner money
Right before they left for Leno's garage to shoot their episode of the show, Caitlyn Jenner told Leno that Kendall wanted to give her car, which was a restored 1956 C1 Corvette, a new paint job. Kendall had bought the car with her own money after she and Caitlyn visited Leno's garage earlier off camera, according to The Drive. 
Kendall's classic '56 Corvette still had its vintage baby blue coat of paint, and she wanted it to be gray instead. However, as The Cut reported, Leno talked her down from the idea, since it would ruin the value of the car. Caitlyn told Leno this since the two of them are both car lovers who knew how bad of an idea this was, but Leno went a step further and helped save Kendall some money down the road.
Leno compared Kendall's idea with ripping off the label of a Prada bag and replacing it with a different brand. This was enough to convince Kendall to not go ahead with her idea, as her classic Corvette seems to still have its vintage baby blue paint job. 
A closer look at Kendall Jenner's classic Corvette
Kendall admitted that, while she loves classic cars, she didn't really know how they work on the inside. In the episode of Jay Leno's Garage, Leno and Caitlyn both talked about and made jokes about Kendall's Corvette, which was restored by someone who was a member of the National Corvette Restorers Society.
This 1956 Corvette had a MSRP that was about $3,000, but currently, Kendall's classic Corvette is worth about $84,000. That said, since it's a classic Corvette, it doesn't really have many features and its specs aren't exactly impressive. The original 1956 C1 Corvette had a 4.3-liter V8 that got about 225-hp, and this allowed it to hit a top speed that was about 120 MPH. 
And of course, like The Drive said, both Leno and Caitlyn warned Kendall about the issues with classic cars, namely in terms of their lack of safety features and their expensive maintenance requirements. Despite those problems, Kendall only wanted to buy a classic car, and that's why she loves to drive her classic Corvette around so much.