Kendall Jenner Looks Just Like Bella Hadid in This Photo and Fans Are Not Impressed
Kendall Jenner is the one member of the Kardashian-Jenner family who has completely created her own lane, separate from what the rest of her family is doing. As a hugely successful model, Jenner regularly walks the runway for top fashion brands and appears on the covers of magazines like Elle and Vogue.
Still, Jenner hasn't been able to distance herself completely from the rest of the Kardashian-Jenner clan. In fact, according to some fans on Reddit, she might be following in their footsteps when it comes to plastic surgery.
Kendall Jenner looks different than the rest of her family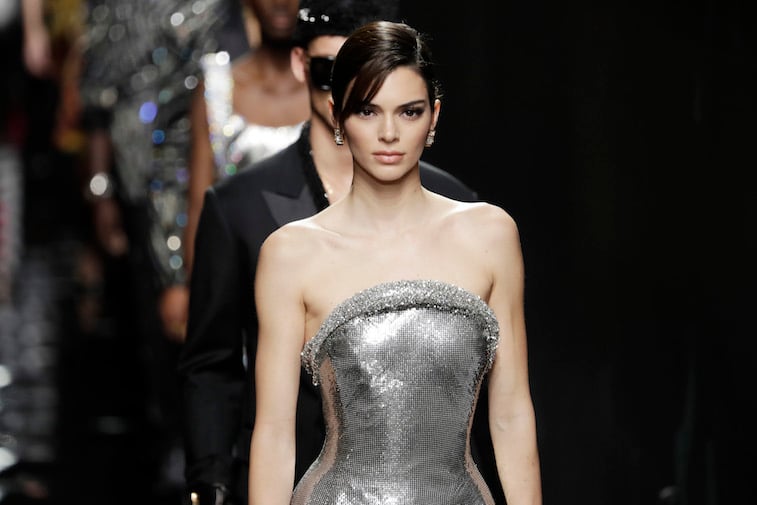 Most members of the Kardashian-Jenner family have a very distinct look. Kim Kardashian first popularized the curvy figure in the early 2000s, and these days, most of her siblings have followed suit, wearing clothes that exaggerate their hourglass curves.
Kylie Jenner, in particular, has changed radically over the years, from a slender teenager to a grown woman boasting extravagantly large hips and injections in her face.
Kendall Jenner has always had her own look. Rather than the va-voom figures of her sisters, she has always maintained a very tall, thin stature. While this might have made her feel isolated within the family circle, it certainly worked to her advantage when she started modeling as a teenager. Jenner has the traditional model frame, and her long legs and slender torso have frequently been featured on magazine covers.
Has Kendall Jenner ever admitted to having plastic surgery?
Although she might have started her career as a natural beauty, Kendall Jenner, just like her sisters, has been the subject of plastic surgery rumors over the years.
While pictures of Jenner as a youngster certainly look different than how she does these days, Jenner has always denied any plastic surgery speculation. In fact, she used her career as a model as the reason why she would never have her face "reconstructed." 
It is possible that Jenner could be using expert makeup application to change how her features look, but it seems likely that the surgery speculation will continue to linger.
After all, Kylie Jenner, her younger sister, claimed that she used lip liner to achieve her fuller-lipped look – months before finally copping to the fact that she had gotten lip injections. 
Fans speculate that Kendall Jenner has drastically changed her looks
Recently, some fans on Reddit discussed a rather alarming picture of Kendall Jenner that she had posted to her Instagram. Fans stated that upon first glance, the picture of Jenner looks just like another top model, and one of Jenner's close personal friends, Bella Hadid.
Other posters quickly chimed in, stating that it seems as though all the major models are "slowly morphing into one person."
One poster stated that Jenner's unusual look in the photo could be due to a procedure called "fox eyes," which involves the subject having a lift above their eyes and filler below the eyes to create the appearance of a "cat-eye" slant at the corners of the outer eye while making the inner eye look bigger.
Some also pointed to Jenner's seemingly altered nose as proof that she has had some serious work done recently. Still, she had some defenders on Reddit, with a few people stating that she probably just heavily Photoshops her pictures before posting, since she looks very different when she appears on Keeping Up with the Kardashians.
Ultimately, the consensus was that regardless of whether Jenner has had surgery or just plays around with filters, it is "sad" that she can't seem to choose an identity for herself and stick with it.