Kendra Duggar's Instagram Photo With Her Mom Is Giving Fans 'Anxiety'
Joseph Duggar's wife, Kendra Duggar, is currently pregnant — and she's posting plenty of sweet photos of her family to Instagram. Recently, she added a photo of her and her mother, who's also pregnant, to her feed — but it's giving fans "anxiety" for a multitude of reasons. Here's what everyone's talking about.
Kendra Duggar posted a photo to Instagram of her and her pregnant mom
Kendra Duggar is expecting — and so is her mom. Christina Caldwell and daughter Kendra are just three months apart, and they've both posted photos of each other to Instagram to show off their baby bumps. While some families may be startled by the idea of the mother-daughter duo pregnancy, Kendra and Christina don't seem to mind.
On Feb. 18, Kendra posted a new photo of her and her mother to Instagram. The photo showed the two of them side by side inside of a huge consignment shop as they searched for baby clothes. "Shopping for kids clothes at the Rhea Lana sale," Kendra captioned the post. "I buy almost all of my kids' clothes here. It's literally the best place to get do one-stop shopping for all of your kids and baby needs!" 
Fans seem to have mixed feelings about the photos Kendra added, though. Kendra posted another photo of the endless racks inside of the store. "That gives me so much anxiety," a fan commented.
Not only that, but others found Kendra's mask concerning. "Kendra, you do not wear your mask properly," another wrote. "It should be higher up your nose and pinched more. If it's too big, you can tie a little knot in the ear loops so it fits tighter across your face."
How old is Kendra Duggar? How old is her mom?
The Duggars are known for their huge family, and Kendra's well on her way to having many kids with Joseph. So, how old is Kendra? The young mom is just 22 and already prepping for baby No. 3. As for Joseph, he's 26.
As for Kendra's mom, Christina, she's 41 years old. And she's currently pregnant with her ninth child. Kendra is the oldest of her kids, followed by Lauren, 20, Micah, 16, Nathan, 13, Timothy, 11, Olivia, 10, Jesiah, 5, and Isaiah, 2, The Sun reports.
It's clear Christina started having children at an ultra-young age, too. With just a 19-year age difference between Christina and Kendra, it's no surprise Kendra's also getting plenty of support from her family when it comes to having a number of children at a young age.
When will Kendra Duggar have her baby?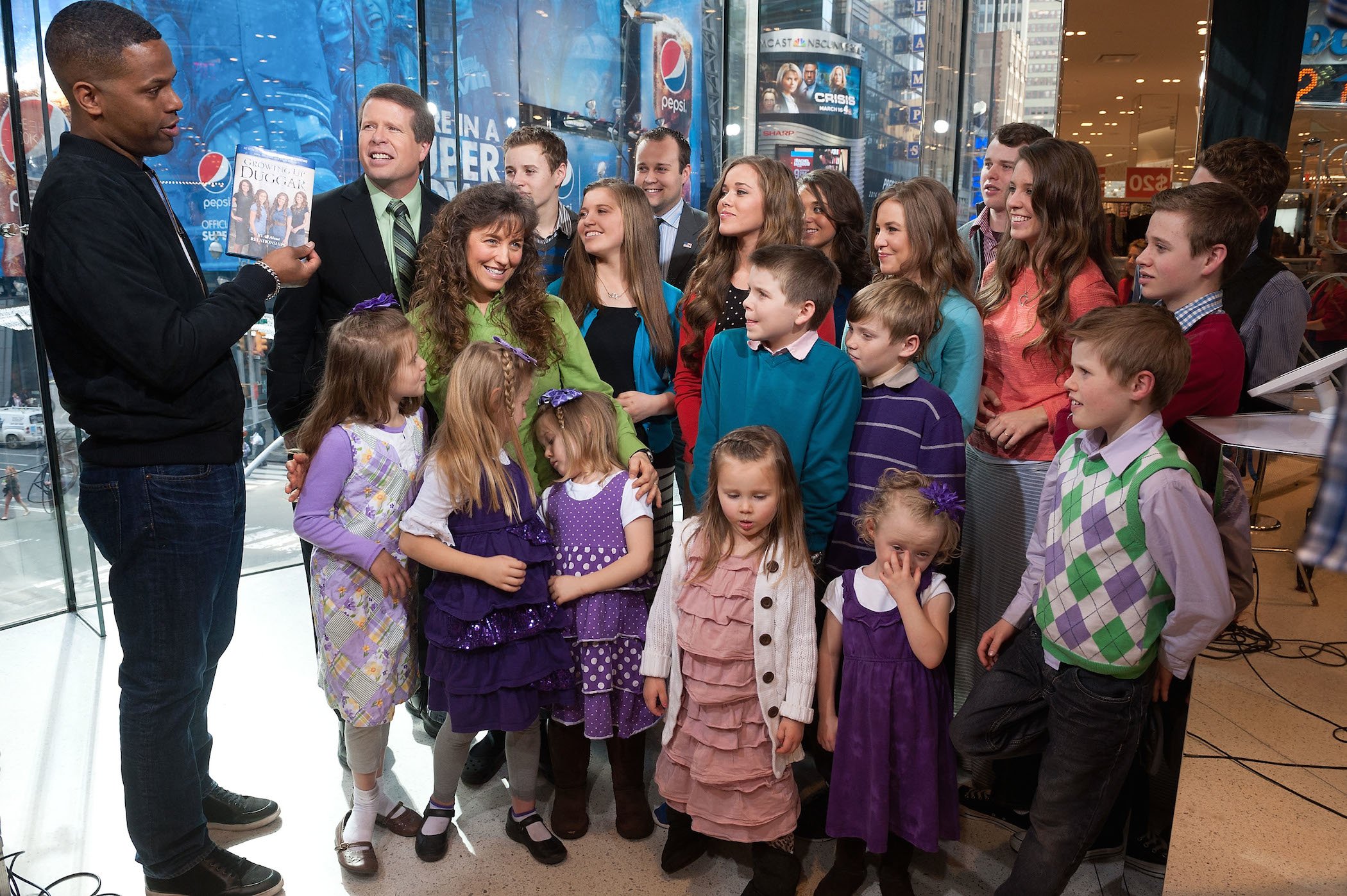 Kendra should be ready to have her baby sometime soon. She's due in February 2021, just three months prior to Christina being due. And we can't forget this is the second time Kendra and her mom are pregnant at the same time. Kendra had her oldest son, Garrett in June 2018. Christina was pregnant at the time with her eighth child, Isaiah.
Fans are surprised Kendra and Christina are both prepping for more kids together, too.
"I can't even believe you're both pregnant together again," a fan commented on Kendra's photo of the two of them at the clothing sale.
"Another one???" yet another fan wrote.
"It's almost like a competition at this point," another fan commented. "Is she trying to best the Duggar's 19? Crazy."
We're sure Christina and Kendra are excited to have more little ones so close in age.
Check out Showbiz Cheat Sheet on Facebook!