Kenny Ortega Says Ryan Wasn't Openly Gay in 'High School Musical,' but Was 'Probably Going to Come Out in College'
There may be a few openly gay characters in Disney+'s High School Musical: The Musical: The Series, but before that, some fans wondered why Ryan hadn't come out in the original High School Musical films. Finally, viewers have the answer. Here's what Kenny Ortega had to say about this jazz square-loving character from the High School Musical movies. 
Kenny Ortega was the mastermind behind Disney Channel's 'High School Musical'
These high school students are all in this together, whether that be a basketball game or a winter musical. Throughout three High School Musical movies, fans met characters like Troy, Gabriella, and Sharpay as they journeyed through high school and on to college. 
One of the beloved characters in all three High School Musical movies is Ryan Evans, Sharpay's brother and theater enthusiast. Some fans wondered if Ryan was actually in the LGBTQ community throughout the films. Kenny Ortega confirms that no, he wasn't openly gay during the films.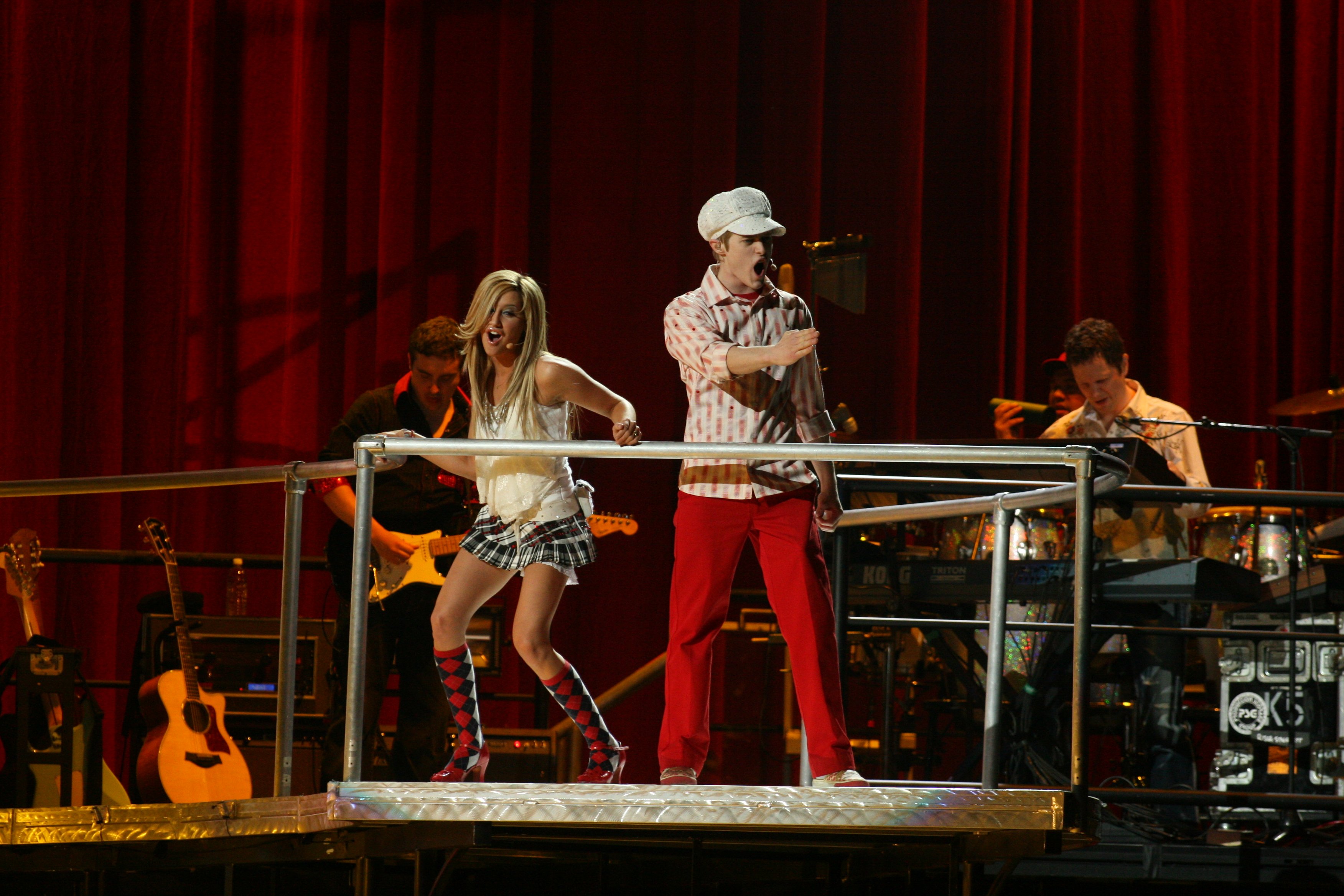 Kenny Ortega shared his thoughts on the character Ryan from 'High School Musical'
Although it's never actually stated in High School Musical, Ryan is primarily a straight character, despite his love for jazz squares and musical theater. That was an intentional choice, director Kenny Ortega shared during an interview with Variety.
"The character of Ryan [played by Lucas Grabeel] in High School Musical, Sharpay's twin brother, we decided he'd probably going to come out in college," Kenny Ortega said. "It was less about coming out and just more about letting his true colors come forward."
In the third High School Musical movie, Ryan ends up taking Kelsi Nielsen to prom. They both received scholarships from Julliard School of Music following their final high school production. What happens after that is still unknown to fans of the original movie. 
Kenny Ortega shared why it wasn't possible for Ryan to be 'openly gay'
Because High School Musical is under the Disney umbrella, for director Kenny Ortega, having Ryan Evans as an openly gay character wasn't a possibility. Since then, however, Disney grew to include a few LGBTQ characters on Disney Channel and Disney+ originals. That includes Carlos and Seb of High School Musical: The Musical: The Series. 
"I have to be honest with you. I didn't think at the time — and Disney is the most progressive group of people I've ever worked with," Kenny Ortega said of the possibility of making Ryan gay during the 2000s. 
"I was concerned because it was family and kids, that Disney might not be ready to cross that line and move into that territory yet," he continued. "So, I just took it upon myself to make choices that I felt that those who were watching would grab. They would see it, they would feel it, they would know it and they would identify with it. And that is what happened."
High School Musical is available on Disney's streaming service, along with the spinoff television series High School Musical: The Musical: The Series. To learn more about Disney+ and to subscribe, visit their website.