Keri Hilson Co-Wrote 1 of Britney Spears' Biggest Hits
Keri Hilson and Britney Spears make pretty different music, however, Hilson co-wrote one of Spears' hits. Here's what Hilson had to say about Spears' work as an artist. Interestingly, the hit song Hilson wrote for Spears spawned an iconic catchphrase. 
The classic Britney Spears album that wouldn't be the same without Keri Hilson
Hilson is primarily an R&B singer and Spears is a pop princess. However, at different points in her career, Spears drew influence from R&B music. A prominent example of this is Blackout, one of the most acclaimed and influential albums of her career. Blackout wouldn't be the same without Hilson.
According to AllMusic, Hilson co-wrote four tracks from Blackout: "Break the Ice," "Perfect Lover," and "Gimme More." The latter is the most famous. Hilson said the song came from a moment she shared with a producer named Danja.
What the creation of 'Gimme More' was like
"Danja produced the song and I just started singing, 'Give me, Give me,' and added a little more in and just having fun and messing around really," Keri told OK!. "That's how everything is. I wrote 'Gimme More' with Britney in mind. At this point in my career I am usually in the studio when usually they're there or sometimes not there, the session is booked, but I definitely have them in mind."
According to AllMusic, Spears had no role in the writing of "Gimme More." However, Hilson still complimented Spears' "focus." In addition, she noted how Spears was willing to work as a new mother.
What Keri Hilson thought of Britney Spears
"She gave 150 percent," Hilson told OK!. "She had already been recording throughout her pregnancy. We started in Vegas and continued in L.A. and worked at her house. When we worked at her house [she gave birth to her son Jayden] and it was only three weeks after the baby was born. I mean focused? I don't know any other mother that would do that."
In addition, Hilson told Digital Spy Spears is not the "puppet" some believe she is. Hilson said Spears is intelligent, opinionated, and nice to work with. At the same time, Hilson said Spears refuses to discuss certain topics — a boundary Hilson respected.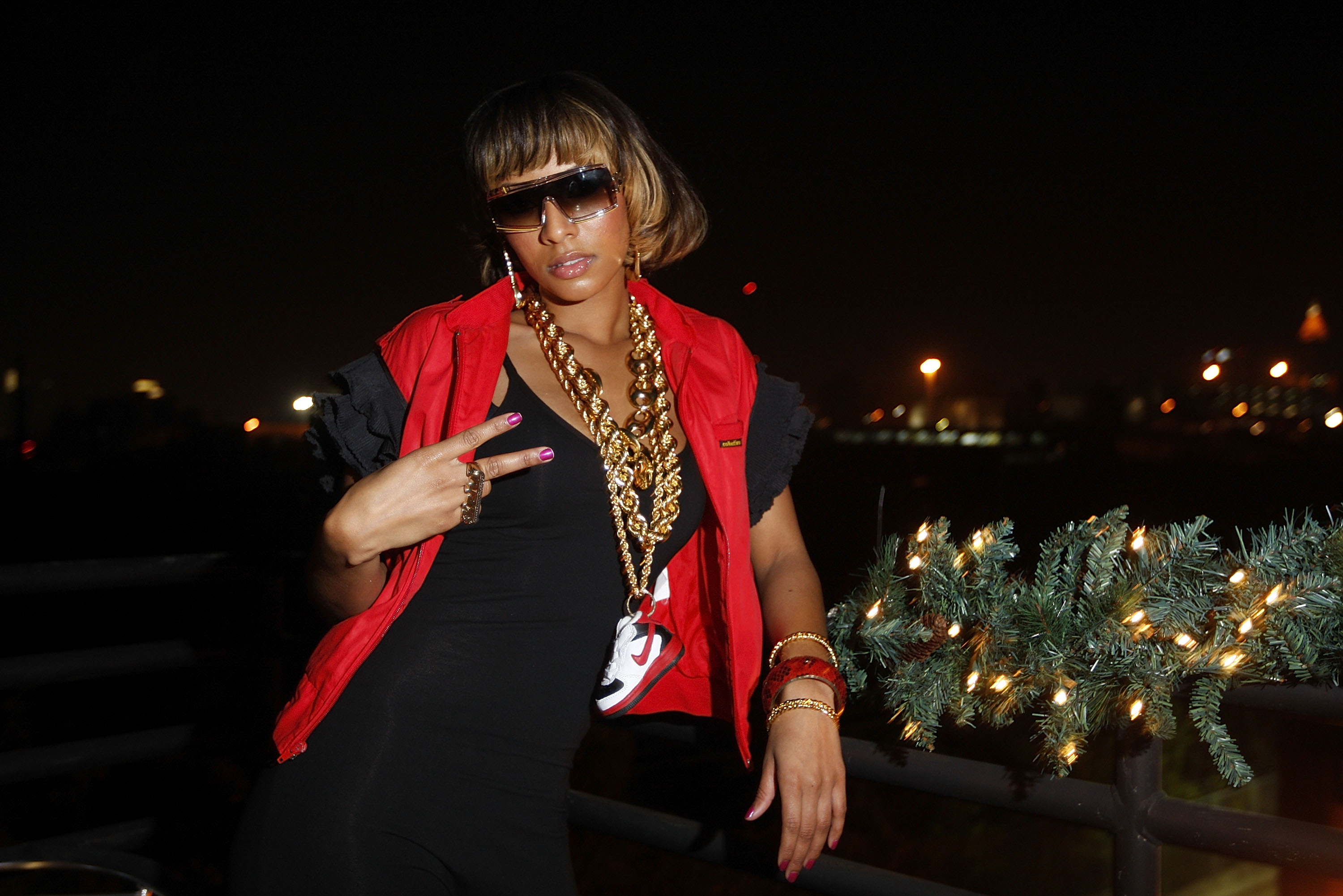 How the world reacted to 'Gimme More'
"Gimme More" became one of Spears' biggest hits, reaching No. 3 on the Billboard Hot 100. Interestingly, it's only one of 9 Spears songs to reach the top five. One of the most well-known lyrics from the song — "It's Britney, B*tch" has become a pop culture catchphrase, appearing in everything from The Office to Spears' subsequent hit "Scream & Shout." All these years later, "Gimme More" remains a career highlight for both Hilson and Spears.