Kerry Washington Credits Her 'Scandal' Character Olivia Pope For Helping Her Step Into Activism
From actor to political heavy-weight, Scandal star Kerry Washington took the idea of Olivia Pope and ran with it. The actor has recently been named one of Time magazine's Women of the Year for her activism and Washington has no plans to slow down. Stepping away from the spotlight in order to shed light on the causes she believes in, Washington now works as an investor, producer, and activist promoting projects and agendas that impact the world.
Kerry Washington's work with Simpson Street and Vision Into Power Cohort
Washington used her fame as fuel, creating her production company Simpson Street in 2016, which is named after the street her mother and aunts grew up on in the Bronx. Highlighting the stories of women of color, Simpson Street brings to screen powerful films like 2016's Confirmation, a film that explores the journey of Anita Hill whose heroic testimony in 1991 gave voice to sexual harassment victims.
Another of Washington's causes is the Vision Into Power Cohort which operates in conjunction with the Movement Voter Project. Together the foundations support marginalized groups and grassroots organizations through Washington's star power and funding. Other causes supported by Kerry Washington include female start-up companies like healthcare company Solv and Aurate, a sustainable-jewelry brand.
How 'Scandal' made Kerry Washington into the activist she is today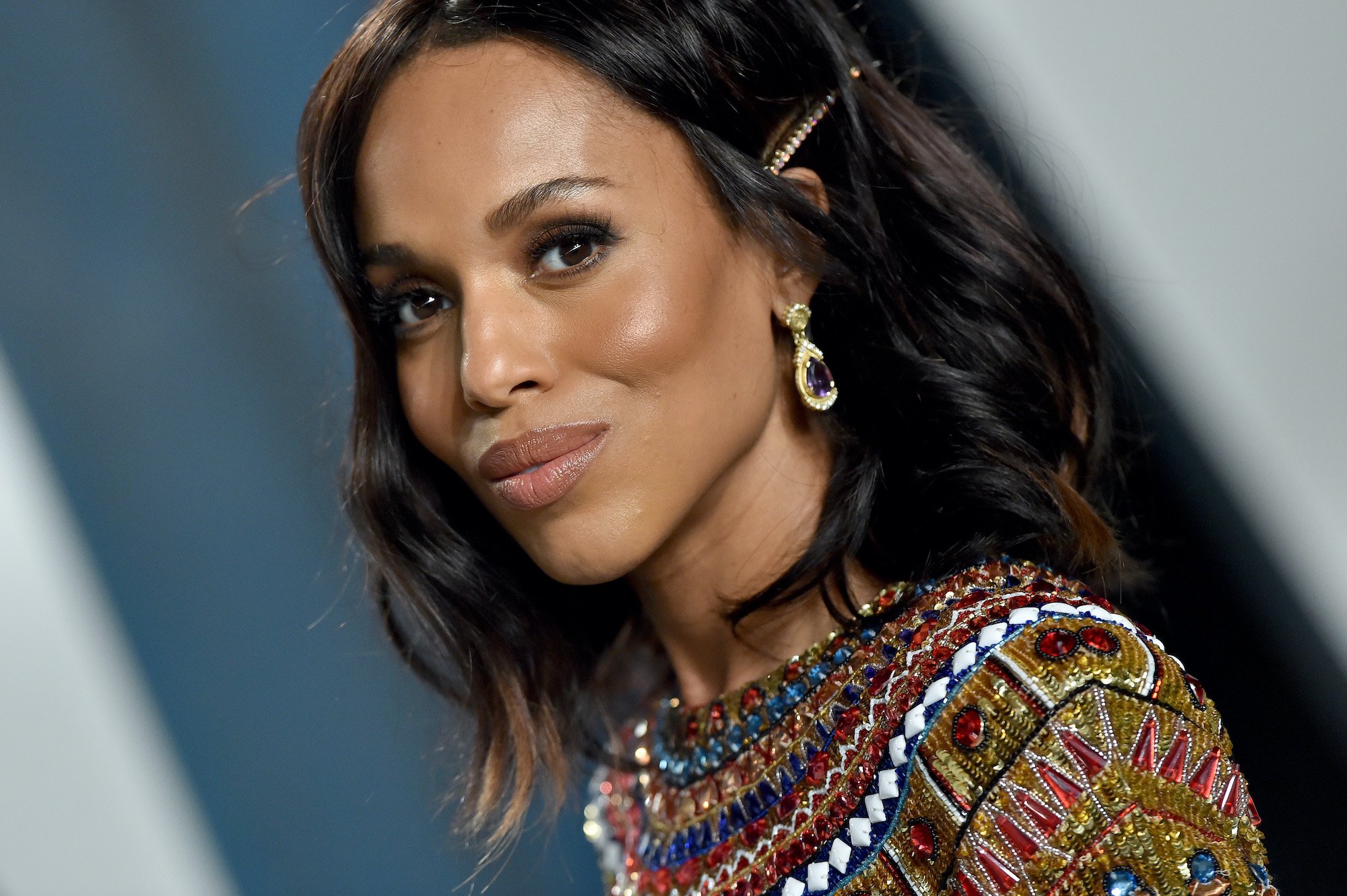 Washington's Olivia Pope made history just by coming to the screen, with her character becoming the first Black woman to lead a cast on a network drama since 1974. But Pope's influence was only just beginning. In her interview with Time magazine, Washington talks about the impact her Scandal character had on her as well as the show's viewers.
"Olivia Pope is one of the reasons I've stepped into activism in this way. I woke up the morning after the election in 2016, and Olivia Pope was trending. I was confronted with all these people saying, 'Olivia Pope, you have to fix this. Olivia Pope, save the day.' And while I'm honored at the cultural impact she's had, we don't fix our democracy by believing in a fictional character. We take care of our country by showing up and participating in democracy," said Washington.
She added: "I thought, How do I highlight the real Olivia Popes? I'm talking about the Stacey Abrams of the world or Tram Nguyen, who is a community-based organizer who runs New Virginia Majority."
Since her starring role on Scandal, Washington has had the opportunity to work with the real Stacey Abrams during the 2021 Georgia runoff and has also channeled her other hero, Tram Nguyen, in her work for the Biden-Harris campaign in 2020 and her speech at the 2017 Los Angeles Women's conference.
Olivia Pope was potent because she was real
Though much of the series was heavily dramatized, Scandal creator Shonda Rhimes based Washington's character, Olivia Pope, on real-life "crisis manager" Judy Smith. As the former Deputy Press Secretary to former President George W. Bush, Smith's career includes being the spokeswoman for Monica Lewinsky in 1998, and she is now the go-to crisis manager for celebrities like Angelina Jolie and Wesley Snipes along with political figures like senators and congressmen.
In an interview with NPR in 2018, Smith jokes that, though a crisis manager's role is similar to Pope's "fixer" in Scandal, none of her duties involved the relocation of dead bodies or improper relations with the president.
Washington's role as Olive Pope impacted her life in many ways. Along with inspiring her to pursue a career in activism, Washington's role on Scandal created friendships that she still has today, many of which she has carried with her into her new ventures. And though Olivia Pope is a fictional character, it seems likely that she would be proud to see what her character sparked, leading Washington to become the influential woman she is today.
RELATED: 'Scandal' Creator Shonda Rhimes Pushed For a Black Olivia Pope When Connie Britton Was Frontrunner