Kesha's $5 Million House Is a Big Step Up From Her Venice Bungalow
Kesha first rose to fame in the early 2000s with raucous pop ballads such as "Tik Tok." She quickly gained a reputation as the music industry's party girl, regularly making headlines. While recent years have seen Kesha deal with a succession of lawsuits and other issues, the singer is back on the top of her game, releasing new music and working on various business ventures. Since returning to the scene, Kesha upgraded her living space in a big way, cashing in on a $5 million, five-bedroom house in Los Angeles.
Kesha bought a $5 million house in early 2020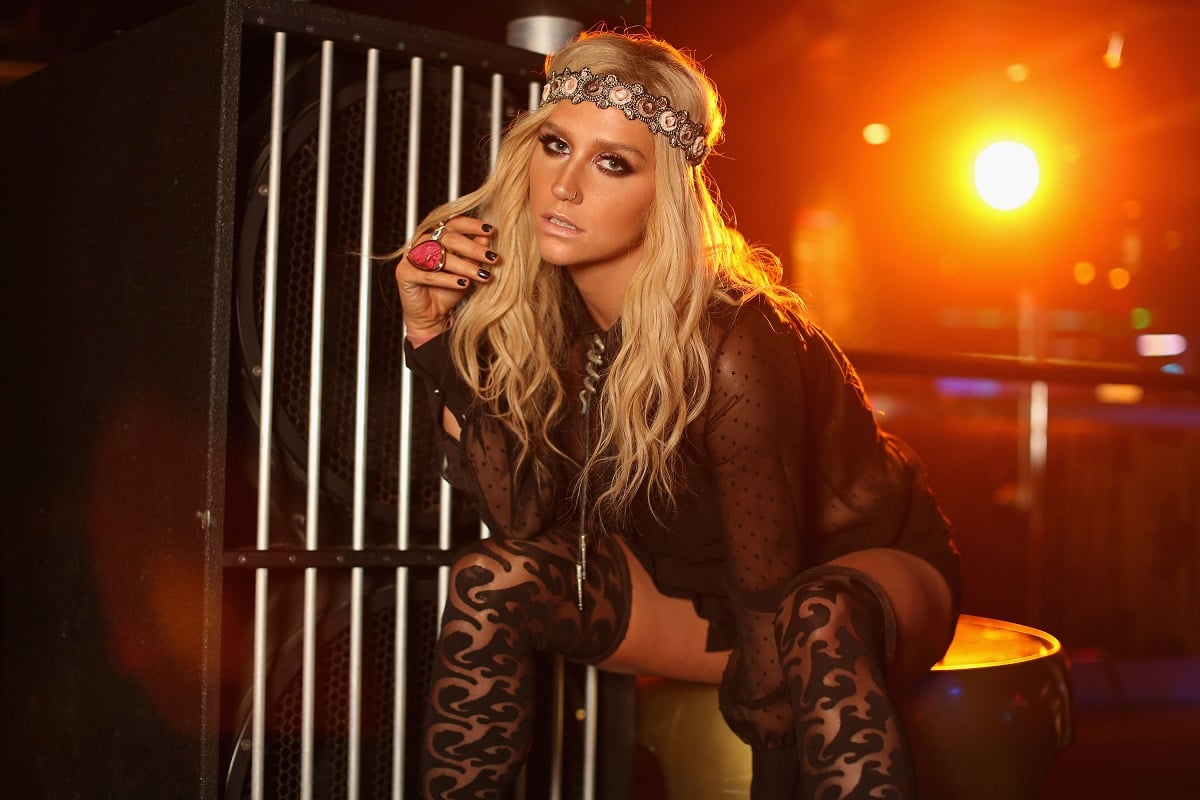 Kesha was just a teenager when she first rose to fame. She released party anthems that became part of the early 2000s club scene. As an artist, Kesha made a lot of money at a young age. But she chose to invest it in various business ventures rather than spending all of her money on material items. In fact, for many of the early years of her career, Kesha lived in a tiny home in Venice Beach. The house was reportedly only about 1,400 square feet and designed to resemble a Spanish-style bungalow.
In early 2020, Kesha decided to upgrade, purchasing a brand-new $5 million home in the heart of Los Angeles. According to Architectural Digest, Kesha's ultra-modern mansion features a wood and concrete exterior, hardwood floors throughout, and glass sliding doors that open up to a spacious backyard area. The property is relatively new, built to spec in 2019 by a California-based property developer. The stunning home features the perfect amount of zen and modern touches that open up the space to the beauty of the surrounding landscape.
What is Kesha best known for?
Kesha might have become a star thanks to songs like "Right Round," "Tik Tok," "Your Love Is My Drug," and "Blow." But the singer/songwriter remained popular thanks to her ability to grow and adapt. Following a lengthy legal dispute with her former producer Dr. Luke, Kesha emerged as a shining symbol of hope and optimism. She overcame all odds and solidified her status as a pop culture icon. Despite not being able to put out music for some time, the singer made a comeback in recent years.
Kesha also makes money in other ways. In 2019, she launched a makeup line called Kesha Rose. The line features a lot of bold colors that the artist finds to be representative of her journey. As she revealed to Allure, "Color symbolizes hope, living in happiness and joy and self-acceptance, and all the good things." She contiued. "I hope that my makeup line is something people can really have fun with. I love when I see people not conforming to some ideal that society has set up." Kesha also works tirelessly for several charities she believes in. She has long been an outspoken advocate for women's rights.
What is Kesha's net worth?
The financial burden of her case against Dr. Luke impacted Kesha's net worth. According to Celebrity Net Worth, she's worth approximately $5 million. The house is Kesha's only known asset, having sold her Nashville home in 2016.
RELATED: Kesha's Stylist Worried She Dressed Too Much Like Beyoncé in This Music Video