What Kesha Thought About Britney Spears Not Writing Her Own Songs
Kesha co-wrote one of Britney Spears' most famous songs. Here's what Kesha said about Spears generally singing songs written by others.
Britney Spears is an iconic singer; however, she did not write most of her hit songs. One of her hits was co-written by fellow pop star Kesha. Here's what Kesha said when asked about the fact that Spears doesn't compose her own music.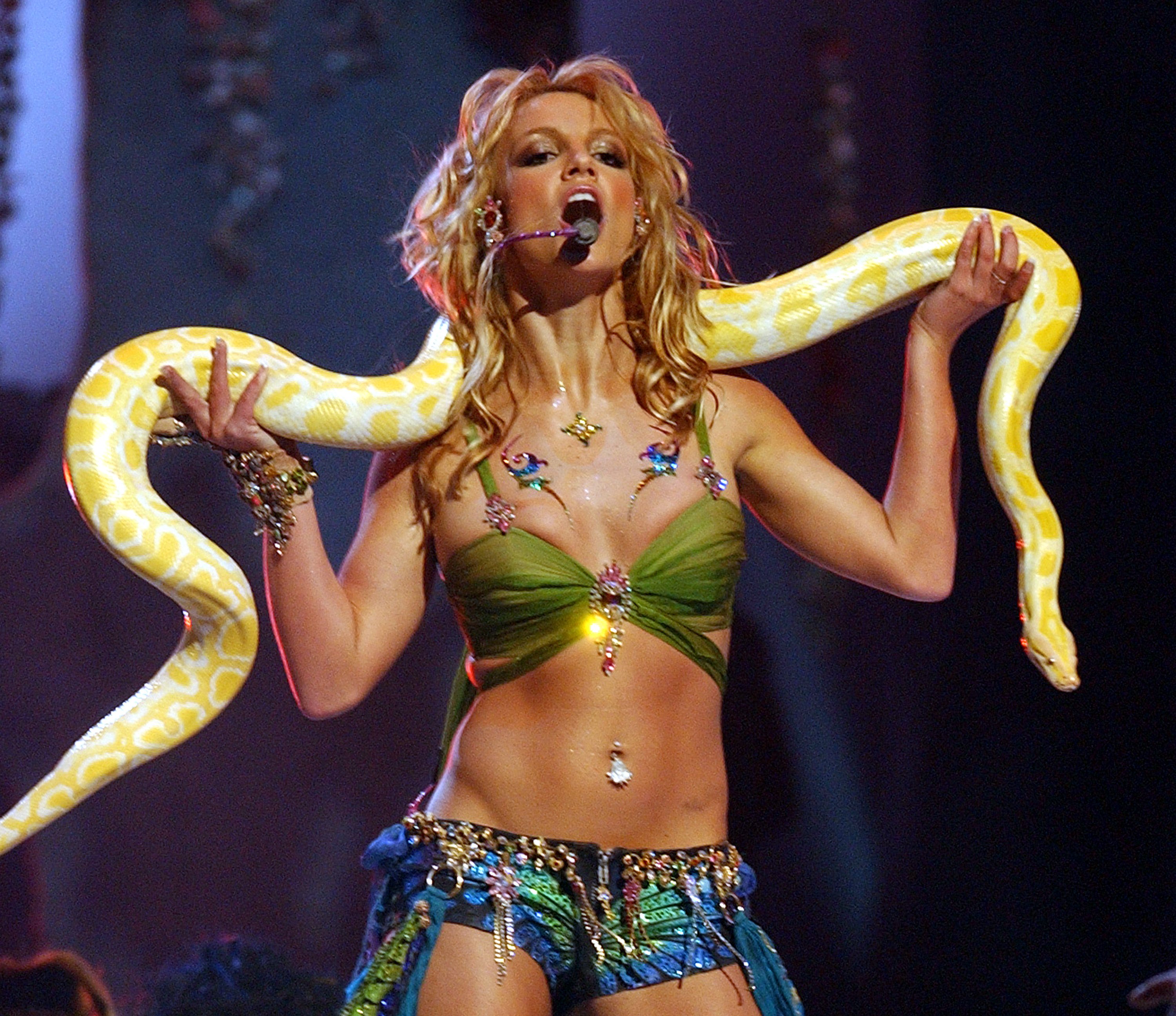 How Kesha felt about writing a song for Britney Spears
Kesha was one of the songwriters behind Spears' hit "Till the World Ends" from her critically acclaimed album Femme Fatale. In an interview for MTV News posted on his YouTube channel, Brian Gasparek asked Kesha what it was like for one of her songs to become a hit for another artist. "To have written a song for her is amazing, especially because I consider myself a songwriter first and foremost," Kesha said. "Like, I don't know if people know that, but I write all of my own music."
Kesha responds to an inaccurate question
Gasparek asked Kesha if it's "a bad thing that [Spears] doesn't have any writing credits on her work." Gasparek's question wasn't entirely accurate. Spears co-wrote several songs, including her hits "Me Against the Music" and "Everytime." Despite this, other songwriters wrote most of her hits.
Responding to Gasparek's question, Kesha defended Spears' artistry. "… I think she's an amazing singer, an amazing performer, and she's an icon," Kesha said. "I don't think that means she has to write. That doesn't make [her] at all any less of a brilliant artist."
Did Britney Spears have any creative involvement in the songs she sang but did not write?
Kesha wasn't the only prominent artist to defend Spears' lack of songwriting credits. Claude Kelly is a producer who worked on Femme Fatale and hits by Michael Jackson, Bruno Mars, Kelly Clarkson, and Kesha. He told MTV News that Spears is heavily involved in producing her music, even if she doesn't write songs often.
"She's very, very much in control of what she records, how she sounds, how she portrays herself on the record," Kelly said. "There's no grand master puppeteering — that's kind of a myth. She knows what she's going to cut. She's not going to sing anything she doesn't want to and she has this amazing ability when she gets behind the mic. It's like eye of the tiger."
How the world responded to Britney Spears' 'Till the World Ends'
"Till the World Ends" was one of Spears' bigger hits from the 2010s. The track reached No. 3 on the Billboard Hot 100, remaining on the chart for 24 weeks. With the exception of "Hold It Against Me," which topped the Billboard Hot 100, "Till the World Ends" was the highest-charting single from Femme Fatale.
Femme Fatale was a hit as well. The album topped the Billboard 200 and stayed on the chart for 33 weeks. The world embraced "Till the World Ends" — even if Spears wasn't the superstar who co-wrote the song.