Kevin Costner Claims Some of His Films Fail Miserably Because They Don't Follow 1 Rule
Kevin Costner starred in some classic movies, however, he's been in some major box office bombs as well. Interestingly, Costner believes he knows why those films failed. He related the failure of those films to a rule he learned in acting class.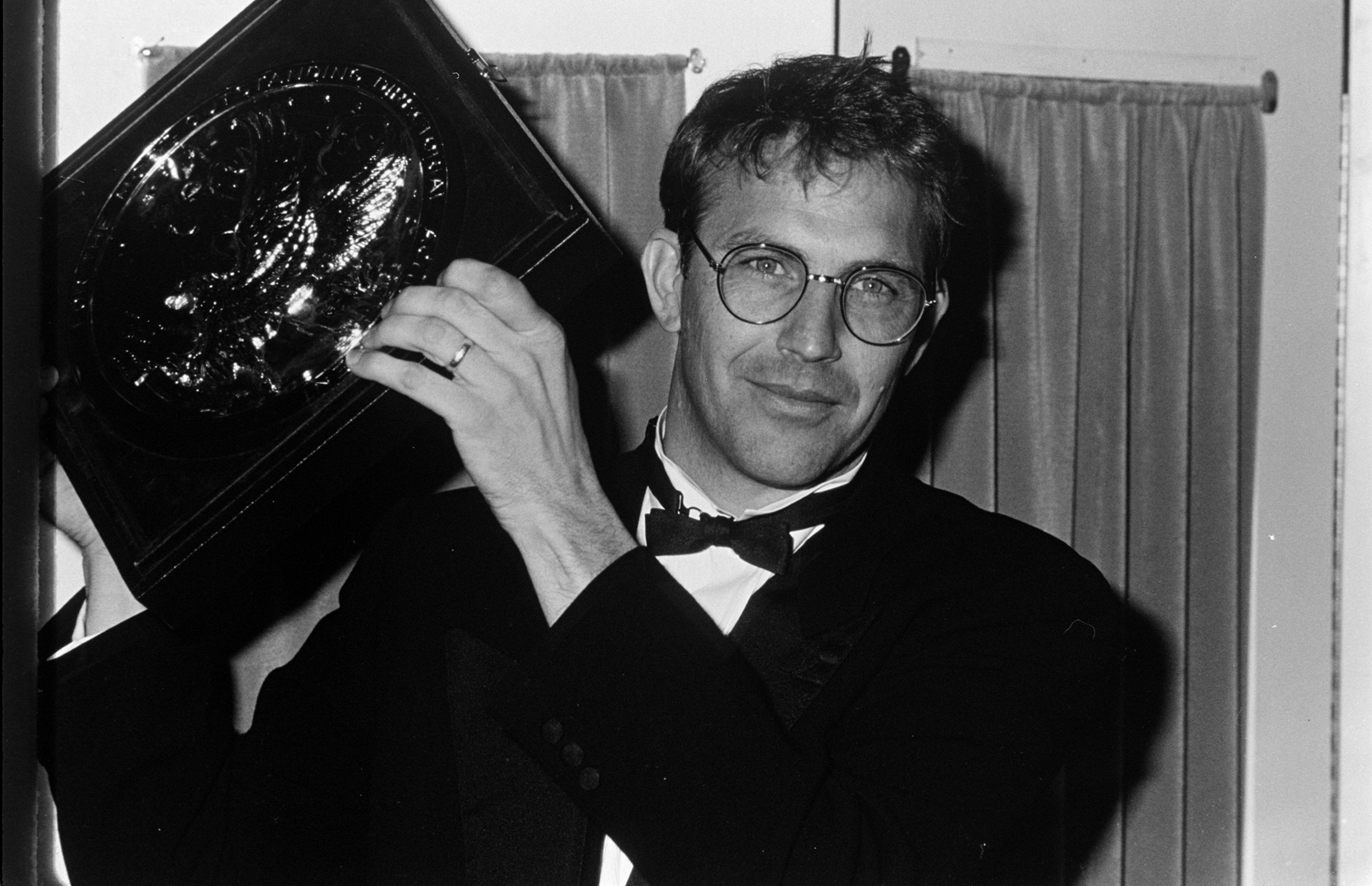 Kevin Costner starred in two major bombs with one major similarity
Firstly, a little background. Costner appeared in a string of hits like The Untouchables, Bull Durham, The Bodyguard, and Dances with Wolves, the latter of which won the Academy Award for Best Picture. Afterward, he made a major career misstep with a post-apocalyptic film called Waterworld. According to Box Office Mojo, Waterworld earned $254 million against a budget of $175 million. The film became a notorious flop, however, it also became a cult classic for fans of its interesting sets and visuals. Attractions based on the ride are still operating in multiple Universal theme parks.
Waterworld would not be Costner's only post-apocalyptic bomb. He also starred in an epic called The Postman about a mail carrier who helps save the United States from descending into fascism. Box Office Mojo says The Postman earned a mere $17 million against an $80 million budget.
RELATED: Madonna Made Kevin Costner Feel 'Hurt' and 'Embarrassed' on Camera
Why Kevin Costner thinks 'Waterworld' and 'The Postman' failed
So why did these films fail? Was it a lack of quality or simply a disinterest in post-apocalyptic movies? Was Costner simply reckless for making a second movie in the same subgenre after the failure of Waterworld?
Costner has his own explanation for the failure of Waterworld and The Postman. "I wasn't surprised when they weren't received well," he told the Los Angeles Times. "I'm not a guy that gets surprised on Saturday morning. I feel like I could tell you three months before where we lost our way. But I will tell you this: When the final movie is closest to the [original] script, those have been most successful. And that doesn't necessarily mean rewrites, either. People chicken out and leave out scene after scene. I'm a writer-driven actor. The way I started, down in the L.A. River in a chemical plant with all my friends, making our own acting classes, doing it for free — that was the one rule: 'If the writer did it, let's do it how it's written.'"
RELATED: Paul McCartney: How He Reacted to a Flop Beatles Musical
Costner mentioned trying to retain scenes from movie scripts and getting accused on vanity as a result. "What happens sometimes is that people get confused when they think you want to keep a scene because of vanity," he recalled. "A lot of times what I'm arguing for is a script that can't speak for itself."
A career revival
Although Costner's career suffered for some time, he's regained momentum in recent years. For example, he had a secondary role in Zack Snyder's superhero epic Man of Steel as Superman's adopted father, Pa Kent. Box Office Mojo reports that film earned a staggering $668 million against a $225 million budget. Audiences are alright with watching Costner in a science fiction film after all.