Kevin Costner To Produce a New Yellowstone Documentary — But It's Not About His Hit TV Show
TL;DR:
Kevin Costner is set to return as John Dutton for season 5 of Yellowstone.
He is also getting back in the director's chair for his new passion project Horizon.
On top of all that Costner is set to produce and direct a documentary on Yellowstone National Park.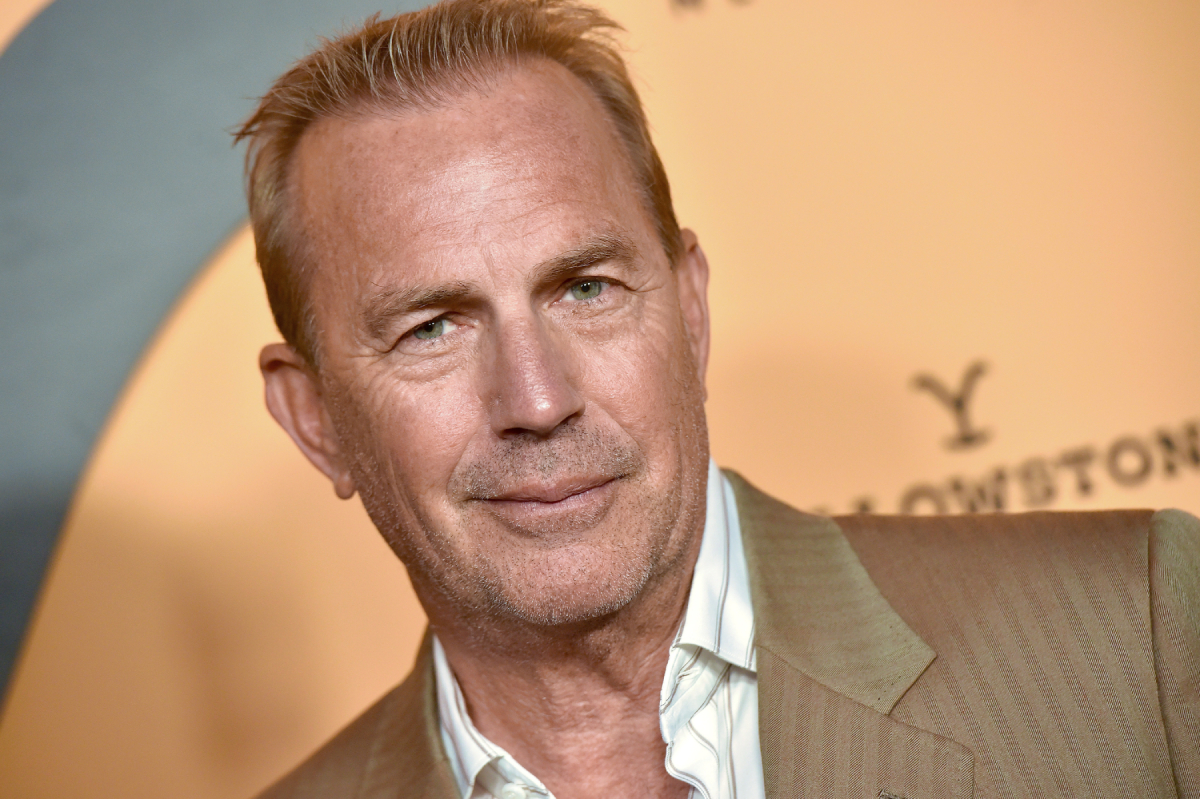 Yellowstone star Kevin Costner is a busy man. He's already the star and executive producer of one of the most-watched shows on television. Plus, he's going back to the director's chair this summer for the new film Horizon. Now, it's been revealed that the man known as John Dutton will be producing and narrating a new Yellowstone documentary. But it's not about his hit TV show.
Kevin Costner will soon begin filming season 5 of 'Yellowstone'
The success of Yellowstone has literally changed Paramount's programming and original series production strategy. After pulling in more than 12 million total viewers in the season 4 finale — not to mention the prequel 1883's strong ratings — Paramount is now fast-tracking and expanding all things Yellowstone.
That means that fans will get a bigger season 5, with 14 episodes instead of 10. But it will be split into two parts, each with seven episodes. Part one will air later this summer, with production scheduled to begin in May.
Part two will air toward the end of the year, with some "additional episodes" of 1883 airing during the Yellowstone season 5 break. Then, the second half of the season will help introduce another prequel titled 1932.
The Oscar winner is producing a new Yellowstone documentary, but it's not about his hit TV show
In commemoration of Yellowstone National Park's 150th birthday, Fox News has announced that Costner has signed on to host and narrate a four-part documentary series on the park's history that will air on their streamer Fox Nation this fall.
According to the LA Times, Costner will also be a producer on the project titled Yellowstone: One-Fifty. And his Territory Films company is teaming up with Warm Springs Productions to make the four one-hour long episodes.
"Yellowstone One-Fifty exemplifies the superior creative content that we strive to deliver exclusively to our subscribers," Fox Nation President Jason Klarman said in a statement. "We are thrilled to collaborate with an iconic actor and filmmaker of Kevin Costner's caliber on this project."
Kevin Costner is going back to the director's chair for his passion project
As if season 5 of Yellowstone and the new documentary wasn't enough, Costner is going back behind the camera to direct a new film titled Horizon.
The last time Costner was in the director's chair was nearly two decades ago for the critically acclaimed western Open Range. According to Deadline, Costner's new movie is a "longtime passion project" that has "the sweep" of his 1990 epic Dances With Wolves.
That film earned a dozen Oscar nominations and won seven awards. Including Best Picture and Best Director for Costner. Horizon reportedly chronicles "a multi-faceted, 15-year span of pre-and post-Civil War expansion and settlement of the American west."
Production for Horizon is scheduled to begin on August 29 in Utah. Costner will be the director, producer, and star. He will also finance the movie through his Territory Pictures production company.
Yellowstone seasons 1 through 3 are available on Peacock. Season 4 premieres on the streamer on March 28.
RELATED: 'Yellowstone': John Dutton or Kevin Costner — Who Has a Higher Net Worth?