Inside Kevin Costner's Staggering 'Yellowstone' Paycheck
When the Paramount Network offered Kevin Costner the leading role of John Dutton in their western drama Yellowstone, they backed up their promises with some serious cash.
After all, he is an Oscar-winning actor, director, and producer with a four-decade film career who had never starred in a TV series before.
But why was Paramount so determined to give Costner such a staggering paycheck?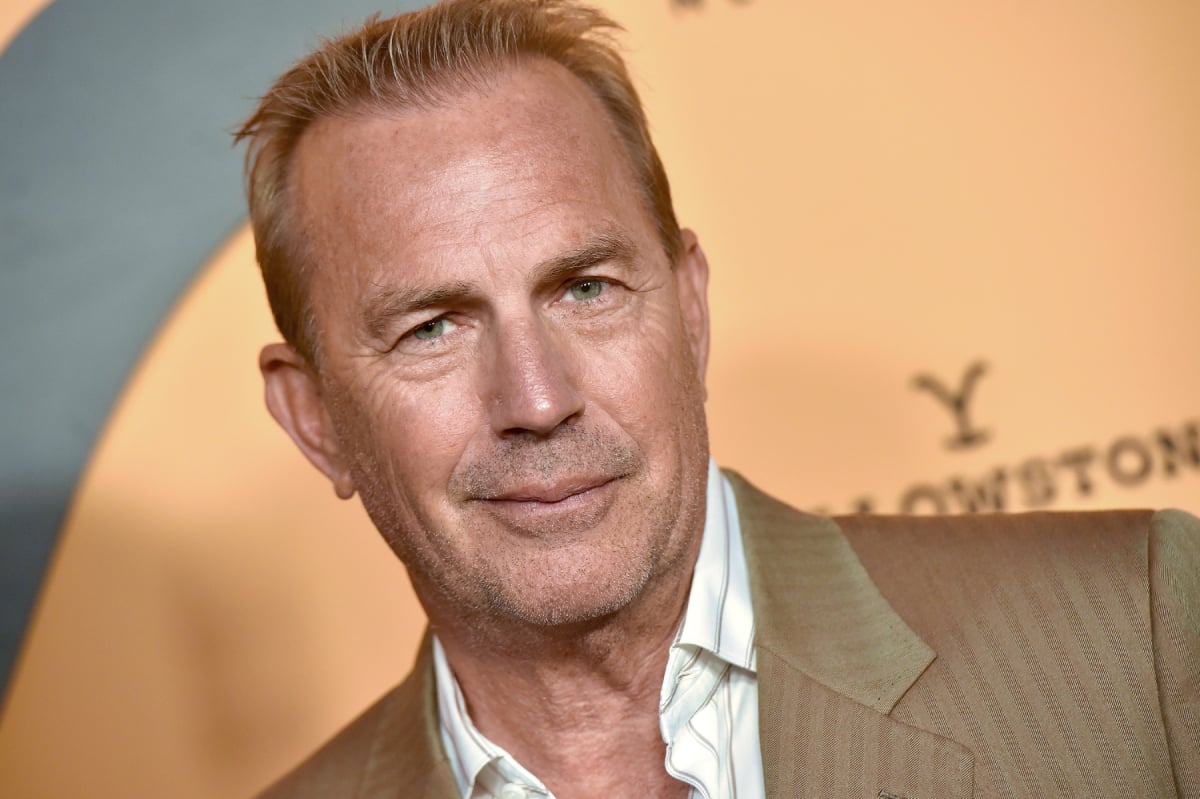 Kevin Costner's prolific career began back in 1981
Four decades ago, Costner got his first acting credit in 1981's Sizzle Beach U.S.A. Since then, he's built a prolific career as an actor, director, and producer. He's worked on dozens of films that have garnered him two Academy Awards, two Golden Globes, and two Screen Actors Guild Awards.
The only time he really dabbled in TV was in 2012 when he starred in and executive produced the limited series Hatfield & McCoys. That performance won him a Primetime Emmy.
Over the years, Costner has starred in films like The Bodyguard, Field of Dreams, Dances With Wolves, Hidden Figures, For the Love of the Game, JFK, and Waterworld. With such an incredible resumé, it makes sense that he scored a massive paycheck with Yellowstone.
He's the star of the show and an integral part of the storyline. As John Dutton, he owns the largest ranch in the United States – Dutton Ranch in Montana, on the border of Yellowstone National Park.
Costner's career has made him almost as wealthy as his fictional counterpart. According to Showbiz Cheat Sheet, Costner is worth $250 million.
The 'Yellowstone' star earns $500,000 per episode
When Costner accepted the role of John Dutton in Yellowstone, it came with a season one contract that paid him $500,000 per episode. It's not likely that he earned any less than that in seasons 2 and 3. That means, after 29 episodes in the first three seasons, Costner has earned a minimum of $14.5 million.
This amount is more than double his co-stars. According to Express, Kelly Reilly (Beth Dutton), Cole Hauser (Rip Wheeler), Kelsey Asbille (Monica Long Dutton), Luke Grimes (Kayce Dutton), and Wes Bentley (Jamie Dutton) are reportedly earning around $200,000 per episode.
One of the reasons that Costner's paycheck is bigger is because he's more than the star of the show. He's also the series' executive producer, and has a lot of creative input. There's also the fact that he's a much bigger name than his co-stars.
Kevin Costner's massive 'Yellowstone' paycheck 'sends a message'
There's no doubt that Costner is valuable to Yellowstone. And the Paramount Network knows it. When they first approached the actor about starring in the TV series, they knew they would have to put up the cash. And that's exactly the way they wanted it to be.
The Paramount Network (formerly Spike TV) is currently in the middle of a transition into the Paramount Movie Network. Their plan is to make bigtime weekly movies and series with A-list stars. According to The Hollywood Reporter, they saw their contract with Costner as a way to let other actors know they are serious.
"The statement we wanted to make was that we're open for business and we're willing to pay top-tier actors whatever their quotes are," then network chief Kevin Kay said ahead of the Spike TV rebrand in 2018. "It sends a message and that's what we want to do."
So far, their gamble with Yellowstone and Costner has significantly paid off, as the series is a smash hit. We'll have to wait and see if the network will be successful with luring other A-listers to TV.
Seasons 1-3 of Yellowstone are available on Peacock. Season 4 is expected to premiere on Paramount in June 2021.