Kevin Hart Once Threw an Epic Dinner Party With Dave Chappelle, Eddie Murphy, Chris Rock, and Chris Tucker — 'Eddie Is Pound For Pound the Funniest'
Imagine going to a dinner party with, Dave Chappelle, Eddie Murphy, Chris Rock, and Chris Tucker. There's no question that the laughs would come nonstop. For most people, a night like this will only be a dream. But for Kevin Hart, it was a reality. 
The superstar comedian once threw an incredible dinner party that included the likes of all of the comedic legends, with Usher and Dwyane Wade as well. Hart was apparently so entertained by the group that he barely spoke throughout the evening. 
Kevin Hart organized a dinner with Dave Chappelle, Eddie Murphy, Chris Rock, and Chris Tucker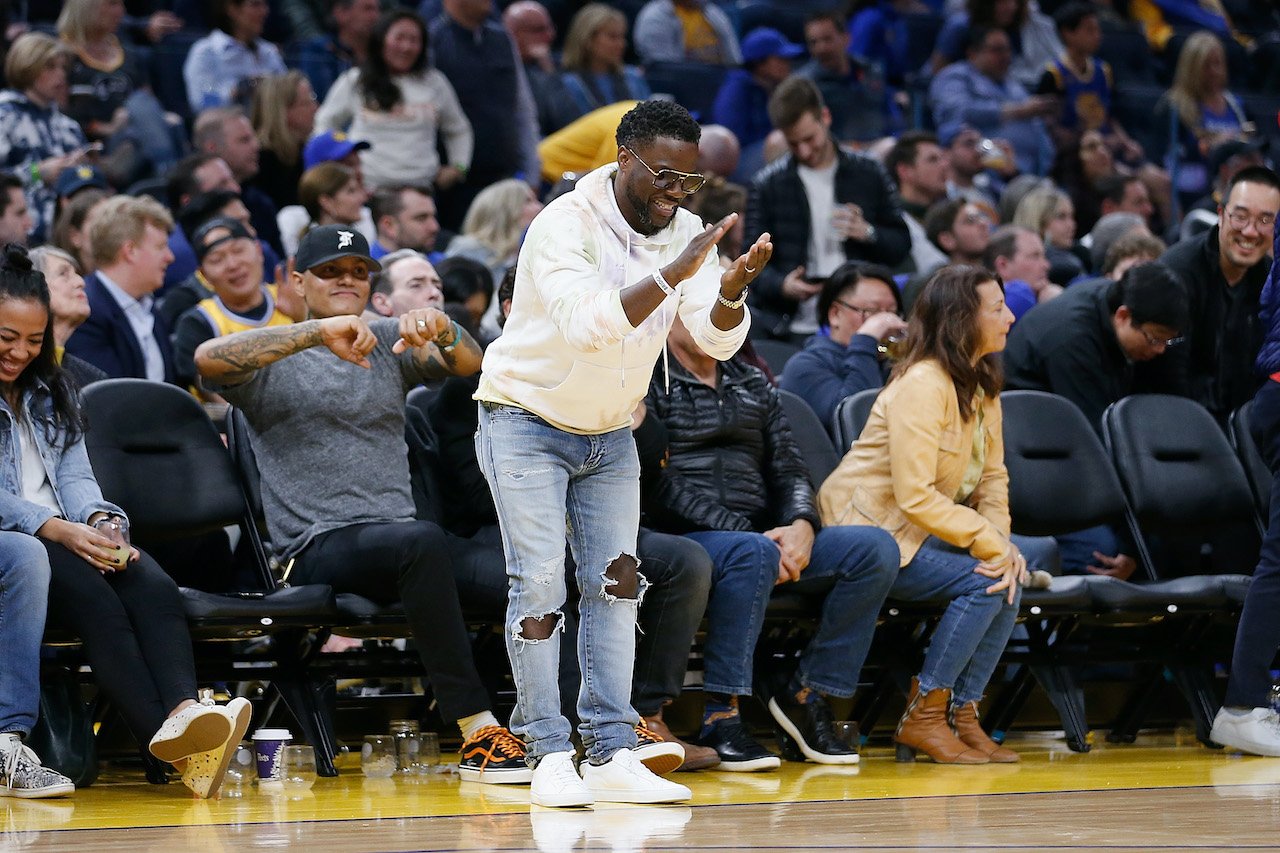 Kevin Hart has never been afraid to pay homage to the comedians that have come before him. He's a known fan of the legends in his craft and has learned from them all, in one way or another.
Hart loves the kings of comedy so much that he took it upon himself to share an intimate moment with them. He recently revealed on The Joe Rogan Experience that he organized a private dinner with the heavyweights of humor just to soak up their energy. 
"We had a dinner one night, and it was Eddie Murphy, Dave Chappelle, me, Chris Rock, Chris Tucker, and Dwyane Wade, Gabrielle Union, and Usher had came," Hart said. "Right? So we're at this dinner, and me and Chris was like, 'Let's just put a dinner together, where we all just come out.' Because me and Chris love to f—ing just hear Eddie go."
Kevin Hart says Eddie Murphy was the funniest 
With such a star-studded group, it's hard to figure out who would be the funniest out of the bunch. But according to Hart, out of all of the comedic titans in the room, Murphy was the funniest. 
"Eddie is pound for pound the funniest person you can ever be around," Hart said. "Like, effortlessly. Not trying, just in story."
Kevin Hart says the dinner was the funniest night of his life
As one can imagine, the dinner was full of laughs. The experience made it clear to Hart why each comedian is held in such high regard. 
"This dinner goes down in history as the funniest night of my life, in conversation," Hart said. And you got to see comics be in awe of one another. You got to see us appreciate each other. Like, everybody talked, in this wasn't a one-up story. This was a conversation, but you saw why the goats were the goats.
The unforgettable experience left Hart speechless. As the youngest one in the group, he was just grateful to be in the room. 
"You clearly saw that I was young in class, and I'm the guy that's coming up in the rear and I'm like, happy to be there. Man, I'm f—ing smiling. … I'm smiling ear to ear. … And I remember there was a moment where we were talking, and Eddie would say something and then Chris said, 'Come on, man. You know damn well ain't nobody doing that,' then you would hear Dave, 'Shut up, dammit Chris, with your,' and … And then I'm just there, quiet. I'm just f—ing quiet. And then I would have moments where I would tune in. But literally, you saw why the goats were the goats."