Kevin Hart Refuses to Take Gay Roles and His Reason Isn't Convincing Considering Past Comments
Kevin Hart has starred in numerous blockbuster hits, including 2014's Ride Along (and its 2016 sequel), 2017's Jumanji: Welcome to the Jungle, and the upcoming film Fatherhood (which Hart acted in, as well as produced). While the stand-up comedian has acted in a wide array of roles, there's one specific type of character that he refuses to play: A gay person. Although Hart has publicly denied being homophobic, some critics think the star's excuses ring hollow in light of his past comments about the LGBTQ community.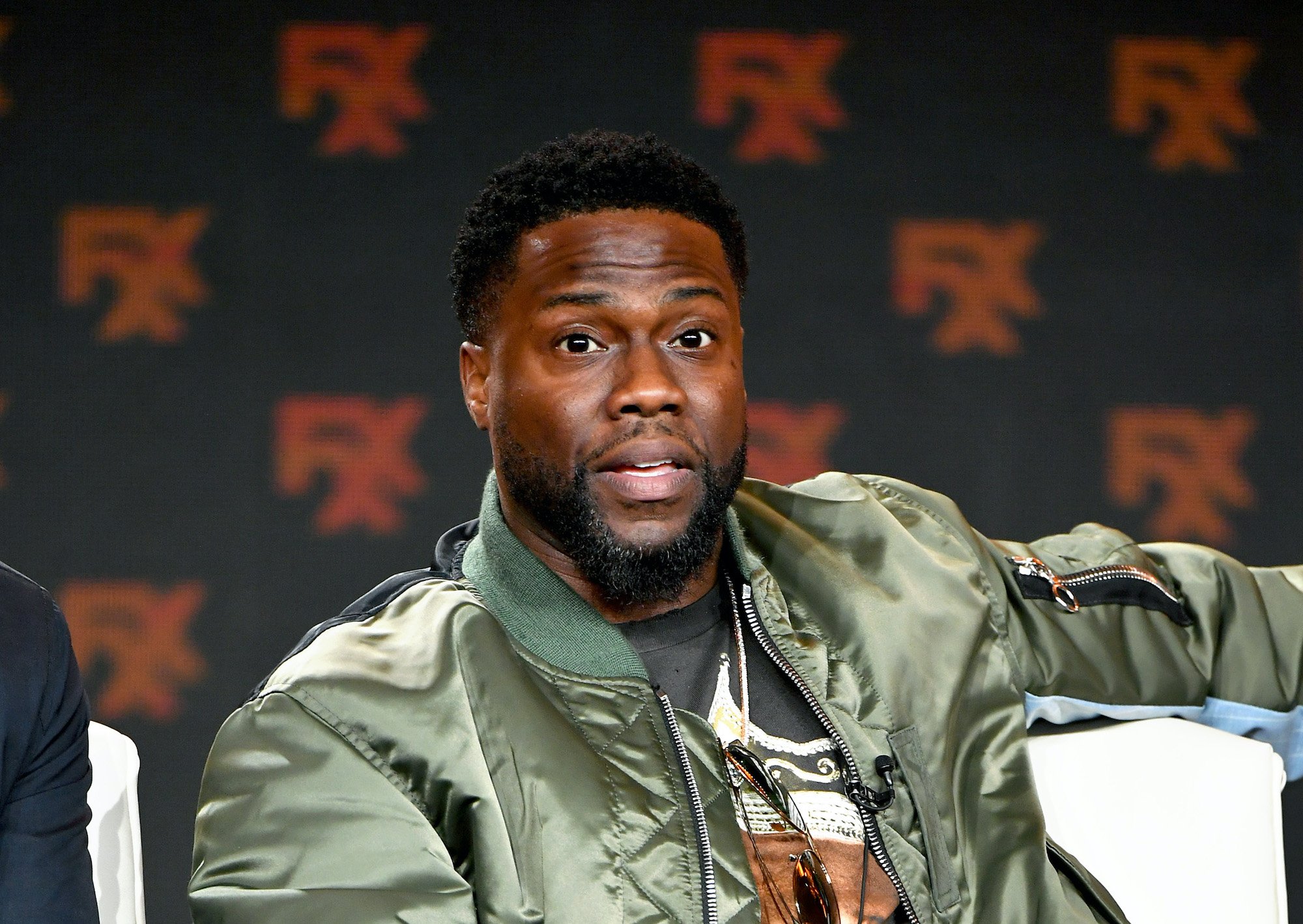 Hart first rose to prominence in 2009
Hart got his start as a stand-up comedian, performing at different comedy clubs in Los Angeles and New York. He released his first stand-up album in 2009, which quickly raised his stature in the comedy world and helped launch Hart's acting career.
"Hart's career has spanned a varying list of films," reports Biography. "By the time of Ride Along (2014), a buddy-cop comedy with Ice Cube that spawned a 2016 sequel, Hart was among the leading comedic actors on the big screen." To date, Hart has been nominated for both an Emmy and a Grammy and has won numerous People's Choice Awards.
Hart has demonstrated a range of acting skills. For instance, in the first reboot of Jumanji, he played a high school football jock who gets transformed into a meek zoologist. However, Hart has publicly stated that there's one type of person he never wants to play.
Hart has vowed never to play a gay character on TV or in movies
In 2014, Hart hopped onto Reddit to answer questions from fans. "You find a lot of comedy in male insecurities, including a famous bit where you express fear that your son will be gay," noted one Reddit user, who then asked why Hart decided to stop doing jokes about gay people. Hart responded, saying, "It's just a sensitive topic and I respect people of all orientations. So, it's just best left alone."
Hart appears to take his own leave-it-alone advice literally, saying in 2015 that he never wanted to take on any roles where he had to play a gay character. In an interview with New York Power 105.1, as quoted in The Hollywood Reporter, Hart says he read a script where he had to play a gay character who was "doing a lot of stuff" that "was real flagrant … and I was like, 'I can't do this.'" 
The radio hosts then asked Hart if he would ever play someone from the LGBTQ community. "I can't," he told them. "I don't think I'm really going to dive into that role 100 percent because of insecurities about myself trying to play that part." While Hart says that he wouldn't play a gay person because he doesn't think he could be convincing in that role, some critics think his excuse is questionable due to his past history of making homophobic comments.
Hart has said controversial things about gay people
"Hart has a rather vile history of documented homophobia, ranging from offensive standup clangers to dumb interview statements to puerile tweets to a whole embarrassing film filled with it," reports The Guardian. 
The publication points to the same stand-up bit that was brought up in Hart's Reddit Q&A session. In that segment of his comedy show, he says he'd do everything in his power to stop his son from being gay. In an interview with Rolling Stone, Hart tried to justify his comedy show's homophobic comments, saying that he said those things simply because "the times weren't as sensitive as they are now" and that "I think we love to make big deals out of things that aren't necessarily big deals because we can."
Years after that Rolling Stone interview, Hart's homophobic past came up again when Buzzfeed noticed Hart was deleting numerous tweets where he had used offensive language to refer to those who are LGBTQ. "Although Hart denied being anti-gay in the past, a quick search through his tweets showcases his flagrant use of [homophobic slurs]," reports Buzzfeed. "There were also tweets where he seemingly mocks gay men."