KFC Was Carrie Underwood's Final Meat-Based Meal
American Idol alum Carrie Underwood is serious about her health. One way she is focusing on staying healthy is by eating a diet full of fruits and vegetables. Here's what Underwood said about eating her last KFC meal.
Carrie Underwood is vocal about her quest for a healthy life. She's careful about what she eats, and she exercises regularly. The American Idol alum reveals KFC was the last meat-based meal she ate before becoming a vegetarian. Here's what the singer said about her journey toward better health.
Carrie Underwood says being on 'American Idol' changed her eating habits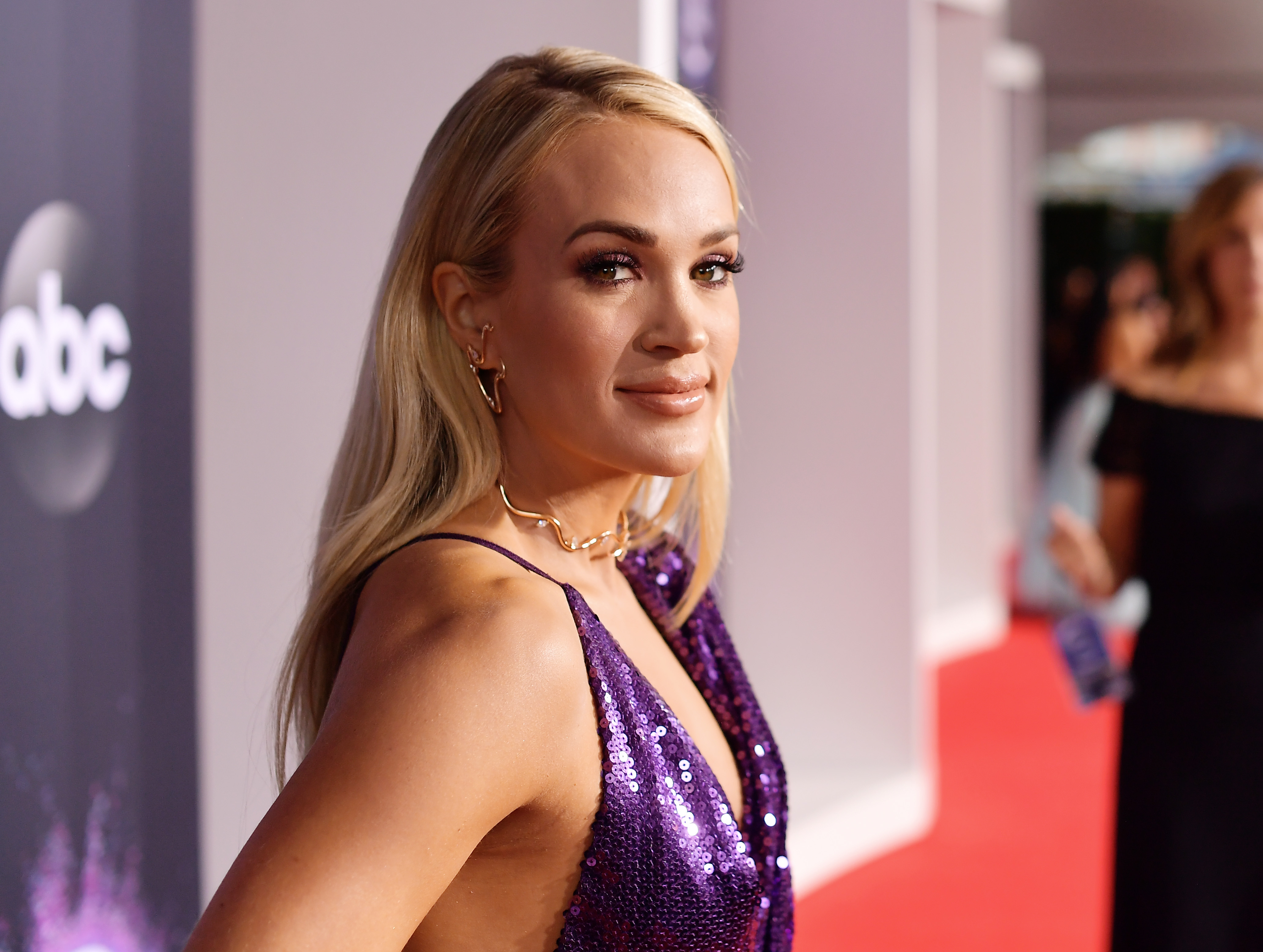 Underwood wrote about her health journey in her book Find Your Path. She says the time she spent on American Idol showed her she needed to clean up her diet.
After performing, Underwood and the other contestants would look at fan comments online. Underwood says there were a lot of positive messages, but there were also nasty comments about the contestants' appearance. Underwood says some viewers made unkind remarks about her weight. One of the fan comments that really got to her was, "Carrie's getting fat."
Although Underwood was hurt by the comments, the singer says she felt it was time to do something about the way she looked. She admits she thought her clothes looked tighter than before. She also says she didn't feel as healthy as she used to. Underwood says the viewer comments were a "wakeup call" for her.
"I shouldn't care what other people think about me," Underwood tells Women's Health. "I was tired, and I kept buying bigger clothes. I knew I could be better for myself, and I let my haters be my motivators."
KFC was Carrie Underwood's final meat-based meal
Underwood decided to make changes in her diet. She says during her time on American Idol, there was a lot of unhealthy food. The contestants were offered pizza, tacos, KFC, and other quick meals. She preferred to eat a healthy diet, but often ate what was available on the set because it was convenient. However, Underwood reached a point where she wanted to put her health first.
While Underwood was eating KFC, she realized she didn't really enjoy the food. She also remembered she had other options since she was in California. Underwood thought about all the vegetarian restaurants near where they filmed the show. She concluded she didn't have an excuse to eat poorly because there were so many healthier options around.
Also, the American Idol contestants had the option of having a chef prepare meals. Underwood says she decided to make the KFC dinner her last meat-based meal. She figured it didn't make sense to continue eating fast food when chef-prepared meals were available. She wanted not only to look better but also feel better.
Why Carrie Underwood doesn't eat beef
Underwood tells Women's Health she's a vegetarian and a "wannabe vegan." Underwood's health journey began many years before her American Idol experience. In Find Your Path, she writes about her childhood and spending time on her family's farm. At the age of 13, when she realized her family ate the animals they raised on the farm, this made her not want to eat beef. However, she ate chicken until her stint on American Idol, when she decided to stop eating all meat.
Underwood says all the hard work of eating better and exercising has paid off. Says Underwood, "I was sleeping better, and I had more energy for our grueling schedule."
Follow Sheiresa Ngo on Twitter.